Sunday Ride: 6th October 2013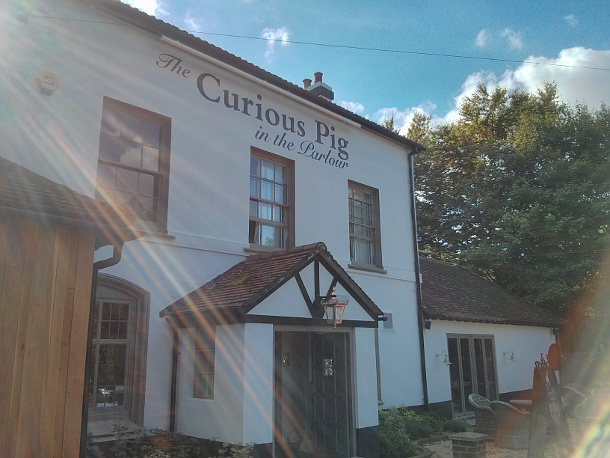 Henfold Lakes was target number one for the six of us who set out on a sunny and relatively warm Sunday morning. The usual root except we spun down Pebblecombe instead of Box Hill. Whilst the rest of us were contet to eat at the Cafe – young Ricki was attempting to negotiate a captured Carp. No joy!
Off then to Copthorne via Horley losing our two lady riders to a quicker way home. We arrived at what we hope would be The Hedgehog. A delightful pub the club had only put on the runs list last year but now "improved" as The Curious Pig. The curious thing was there were no bar snacks, no crisps, no joy. We did have armchairs …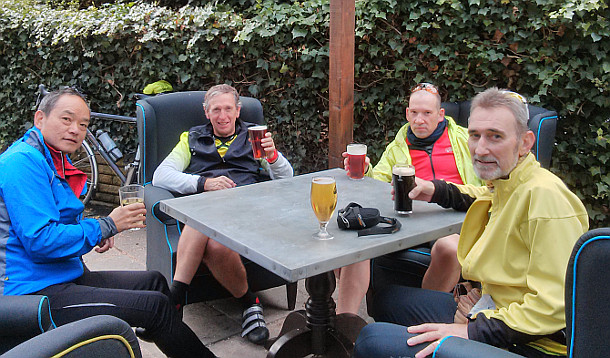 And the pub did have pigs …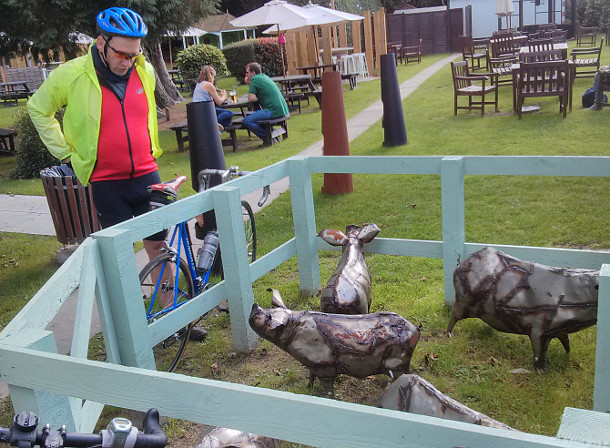 But sadly no pork scratchings and a DIY version might have grated somewhat!
Otherwise it had been a splendid ride. With no wind we had maintained a rolling average of 14mph without effort. Indeed we even chose to go the hard way home over Caterham. Thanks to Jeremy for stepping in to lead for the day …