Saturday Ride: 5th May 2018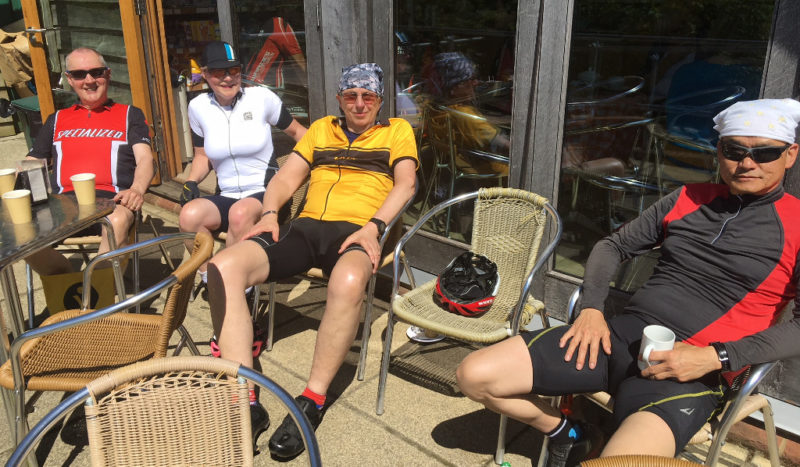 Five of us headed out for a fabulous ride on a glorious day!
After full winter gear the week before we were back into shorts and tshirts for a ride along the Pilgrims way and then up Ide Hill to the community store for a tea stop. The view out over Bough Beech reservoir was fabulous. Sunscreen and head gear was the order of the day and the gents looked like they would be more at home in deck chairs on Brighton pier.
We returned via Linfield for a rendezvous with Roger and then on via Crowhurst and Tandridge for a beer in the Barley Mow's sunny beer garden.
46 miles at a scorching 13.1mph (well the weather was scorching at least).
Pete.
Mugshots. Carful thhese men could be alarmed and mendacious …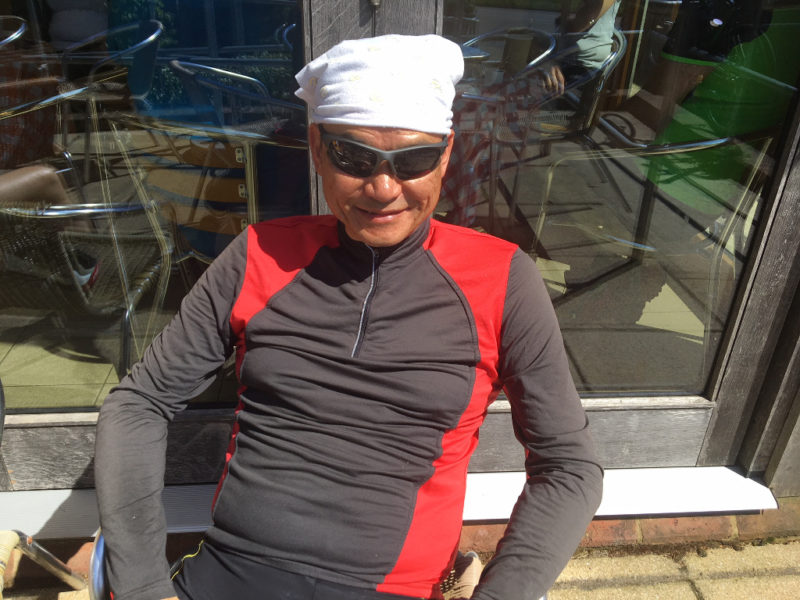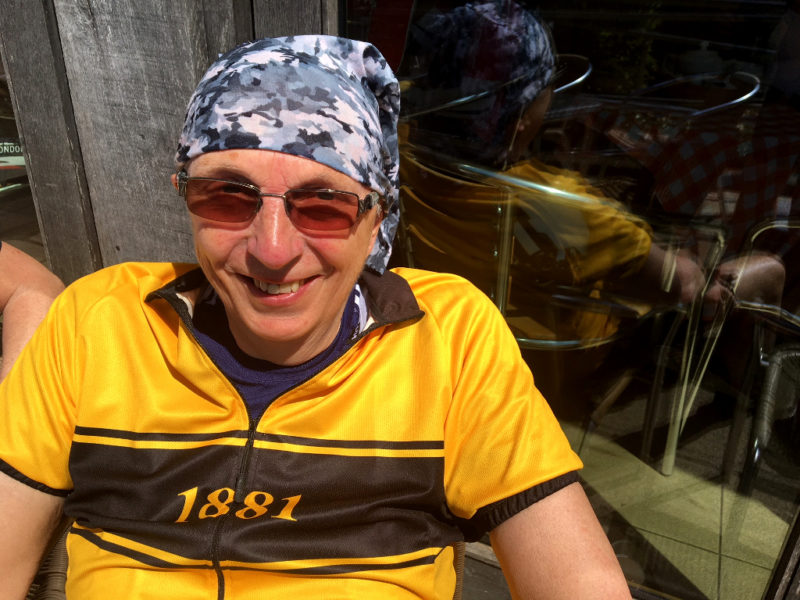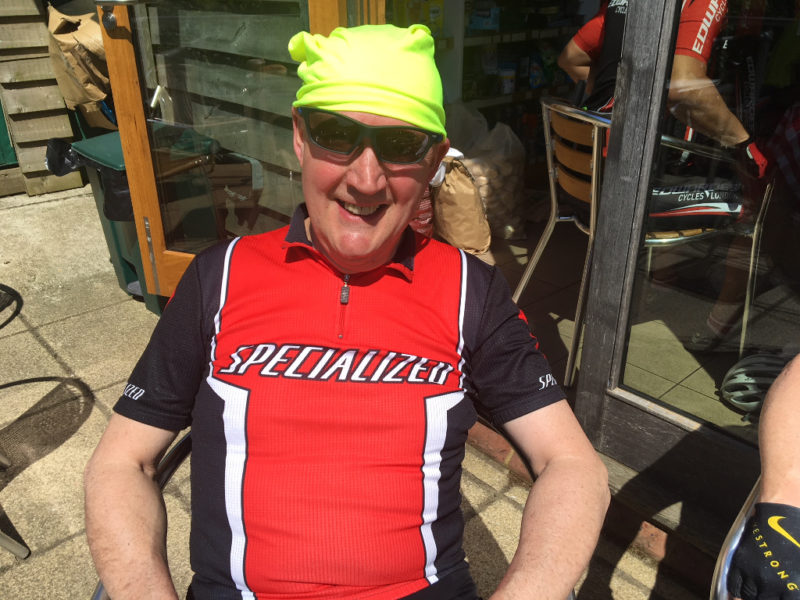 Wot happened to Karen?