Sunday Ride: 6th May 2012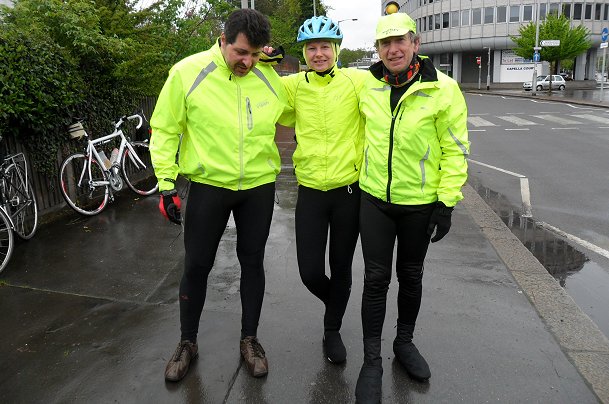 A dry Sunday. Well except for the drizzle. To give the Met Office a break they did amend their forecasts after the event …
Four of us ignored it all and turned up. For a change we went up the non-eponyously Purley Downs Road. Now I know why we usually don't. Then out through Sanderstead and West Wickham towards Farnborough. We did come across two Italians who got too close – a Lamborghini and a Fiat. The Fiat had won but the road was blocked so we opted for the parallel cycle track only to ride up behind a jogger who was far away in iPodland. No amount of cajoling could persuade her anybody was around. Eventually a bit of a roar got her out of her skin and us back rolling at a decent pace to the Golf Club for tea.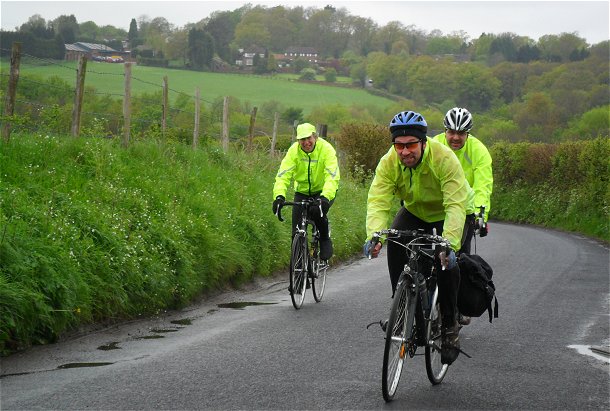 The drizzle came, then the rain and another pause before the cycle repeated. The weather being miserable we thought it best not to let it have too much time to make us likewise. We abandoned our plan to head out to Chequers at Heaversham and beat a retreat the Stanhope Arms in Brasted leaving Ewa to take this photo as she headed straight back along the Pilgrim way …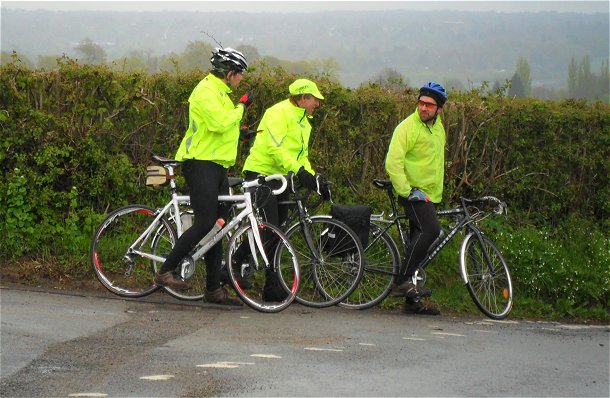 Refreshed we did the hard climb up to Botley and then down through Warlingham. A thoroughly unremarkable ride. Oh for the warm balmy days of summer to come. Not even 40 miles!
Thanks to Ewa for the pix and Yiannis for the GPS track.