Sunday Ride: 30th June 2019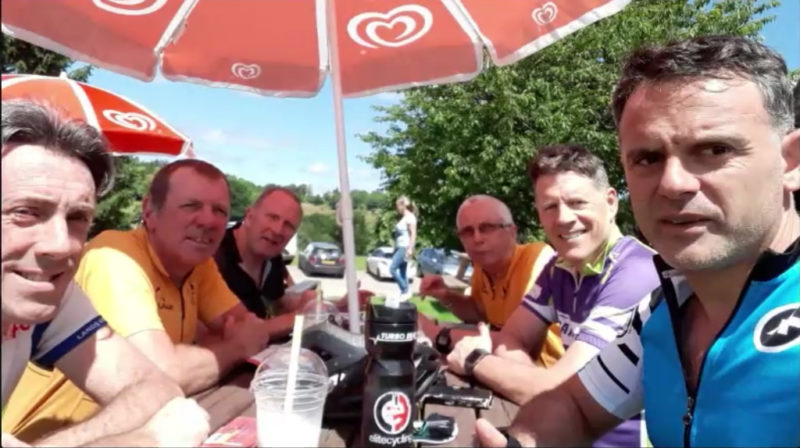 Riders last Sunday:
New rider Paul S on his second Anerley ride, ajay on a rare Anerley visit these days, Jim M who helped again with route planning and a regular sunday rider Jim K. Martin W was also out again, no ladies where are you these days?
We had a hilly ride out to Heaven Farm Danehill for my 3rd visit in 2 years via Marden Park, Dormandsland & Forest Row. I even managed to find a ford to cross.
Ajay was much taken by the young ladies serving at the farm. Most of us had tuna of some kind washed down by there supreme milkshakes.
We set of home via Turners Hill, Lingfield & Marden Park once more.
Mark H