Tuesday Ride: 2nd July 2019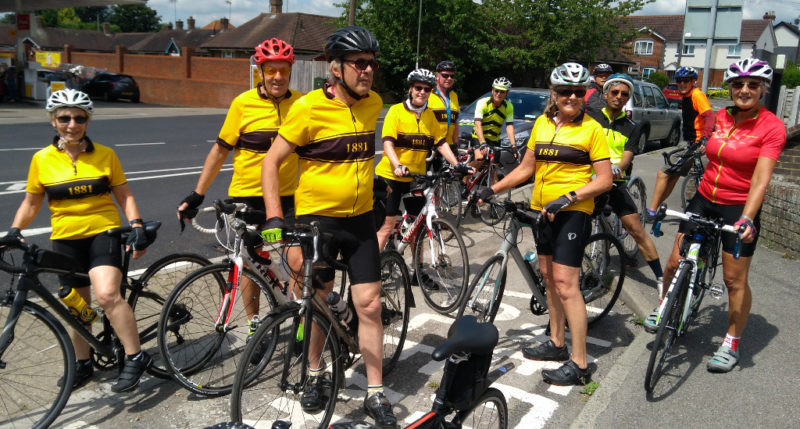 Tom's early birds were off to Tablehurst Farm, Forest Row – a new destination for the Tuesdays. It's a 50 mile trip which is a bit on the high side so it was decided the Steadies & Relaxed groups would stick together. Out via Farthing Down and then cutting across to Tilburstow Hill before seperating (above) at Lingfield. The siz relaxed returning and six steadies pushing on.
We went through a very posh estate in Dormansland where the earlies had left Frank with a couple of inner tubes to fix his fairies. We didn't see him but he turned up behind us at Tablehurst.
We had left East Grinstead on the Forest Way Trail – a 3 mile slowly descending old railway line which took us right to our destination.
The earlies were ready to leave and Meike was there to greet us: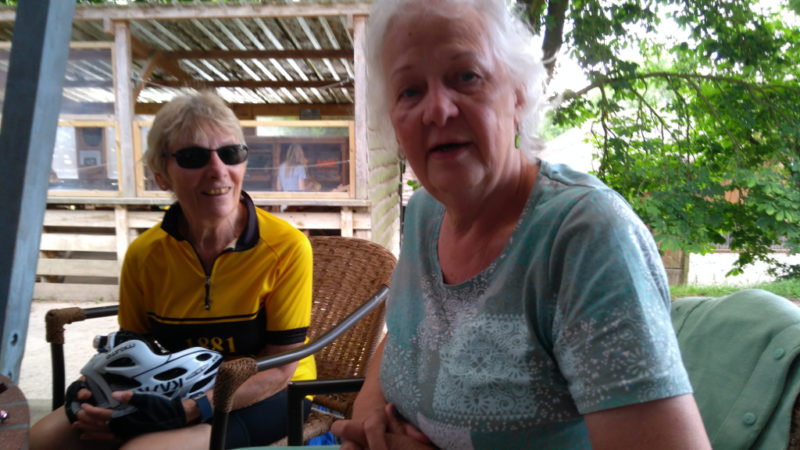 Tablehurst was a great find. Nice pot of tea (though some moaned about the coffee prices, and baked potato with beans filled the hole beautifully: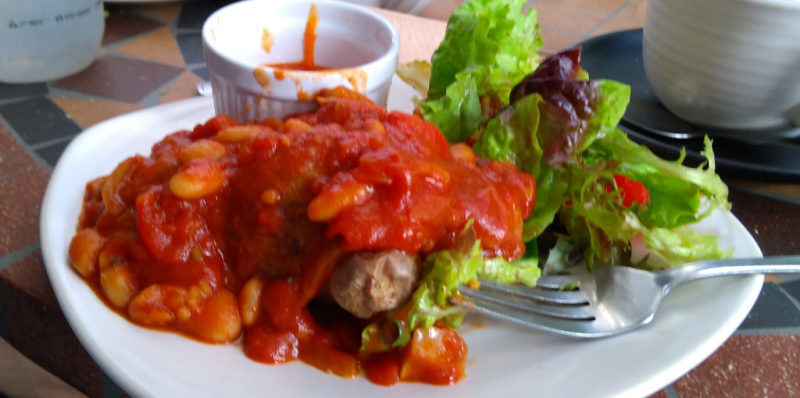 We returned along a more easterly route with a vicious early sharp ascent replacing the gentle descent we had made earlier. There were some architectural gems along the route – though this one is unlikely to last much longer. Brave to park that car so near: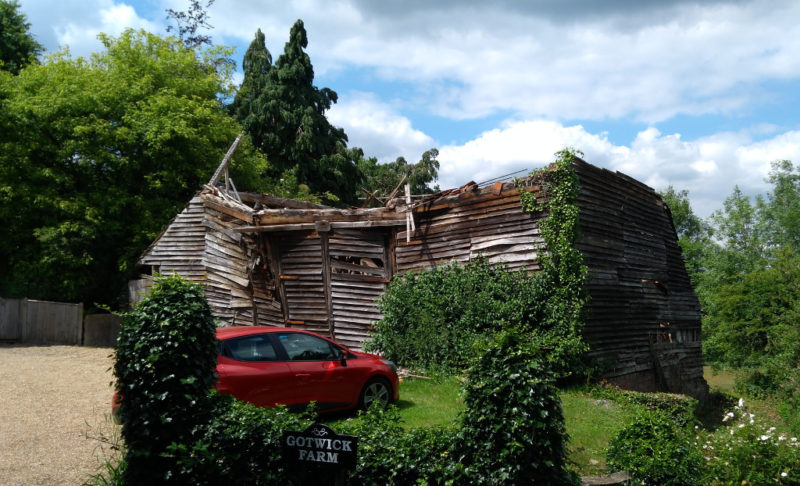 We all made it back OK – well apart from Frank who had shot ahead and we were mindful of the Club's strict "Don't Follow Frank" rule.