Sunday Ride: 30th December 2012
Our first stop was the same Tudor Cafe as the previous week so five (Graham, Julia & Tom, Stuart and guest Tim) took a roundabout route to Westerham taking in Duck Houses, Brasted Hill and the muddiest lane in Surrey to Westerham where John and Meike were waiting en route to their alternative ride for John in Marden Park.
The cafe is under new management. Same staff but warmer and with even larger portions of chocolate cake …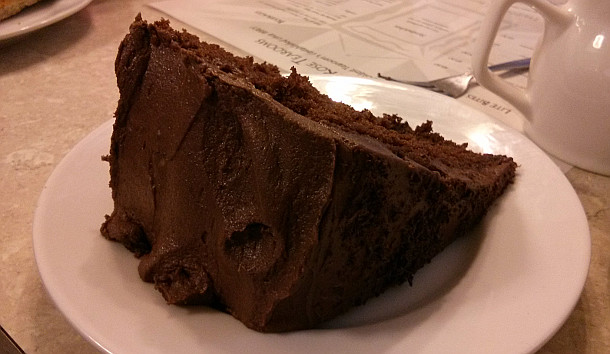 Graham was leading a charge to any hill in sight. First a troll up Toys Hill and across to do Ide Hill. What next? Well, despite that cake we were still under 3t so this one looked inviting …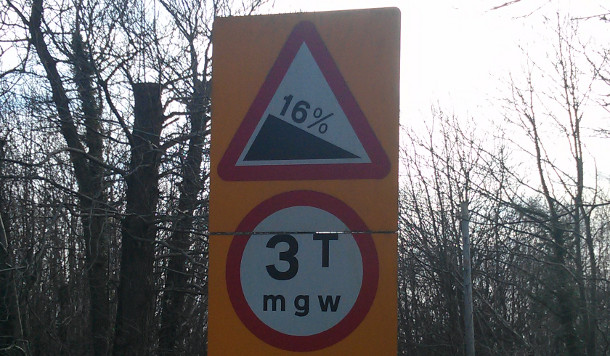 16% is 1:6 in old money. We thought 1:4 was more in order. It is, after all, the scene of the eponymous hill climb. A savage event that lays waste to many strong riders. Hence be proud of our lads and lasses at the top …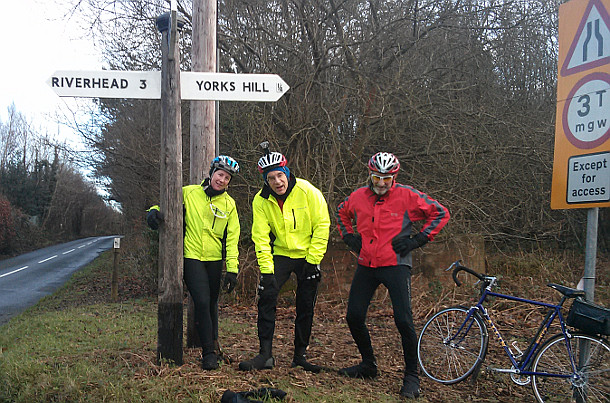 Shattered? Yes. Exhausted? Yes. And they looked even worse by the time they reached the bottom of the hill!
Four Elms and on to Crockham Hill by way of the Royal Oak and some of Julia's classmates. Then Limpsfield and Marden Park to complete a perfect day was, for the most part, clear blue sky.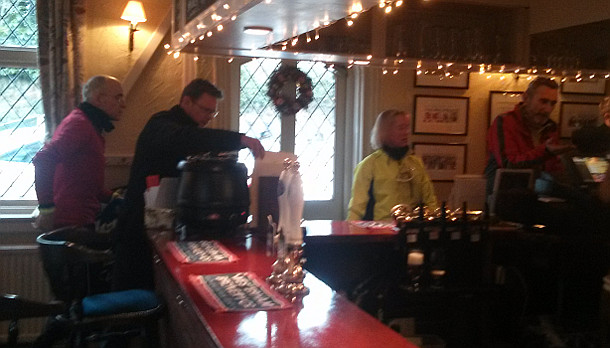 About 45 miles.