New Year Ride: 1st January 2013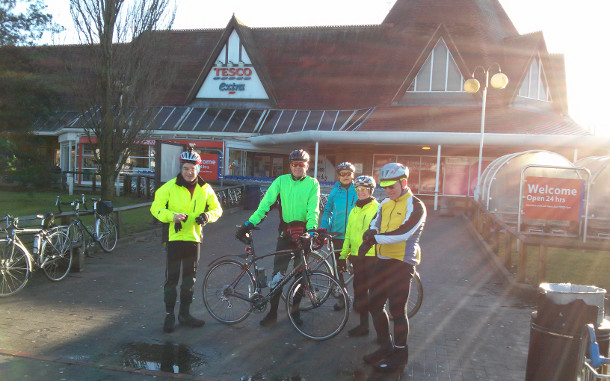 Waiting for Godot Des
Not the standard Tuesday ride but fortified with some Sunday Riders for the New Year Bank Holiday. A glorious, if cool, bright blue sky and a strangely romantically low lit sun illuminated Purley Tescos. Nine of us set off southward towards Farthing Down. Thence to Bletchingley and this shot as we hung the left at a depleted Outwood Post Mill …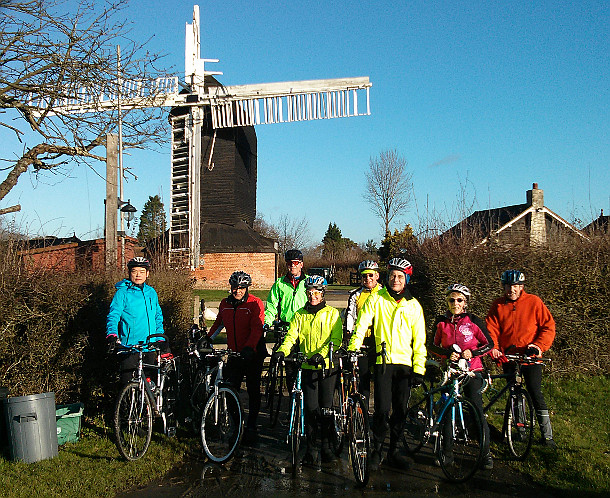 Des wound us through the back lanes through Horne and past the airfield for flying folks to Normandy in 1944 directly under the flightpath of today's Gatwick bound jets. Buzzed by Meike and John we followed them into the Snow Hill Garden Centre Cafe. The one place sure to be open on a bank holiday.
Refreshed we headed back north supposedly to the Dog & Duck for a quiet ale or three. Well folks were willing to stand outside – but not to go in … why?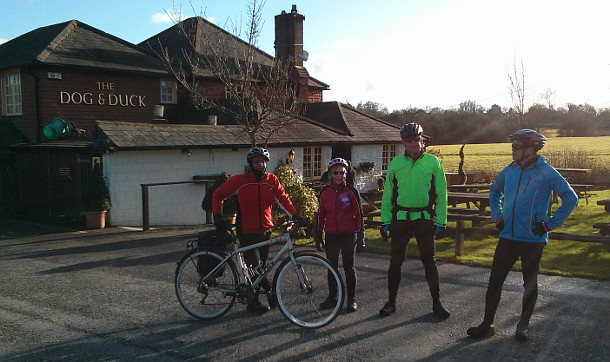 Most pubs that morning had a collection of cars left by folks who had found other ways home after the hogmanay celebrations. But this one was different. There was indeed a duck. And on a car that might have been left there for 80 years …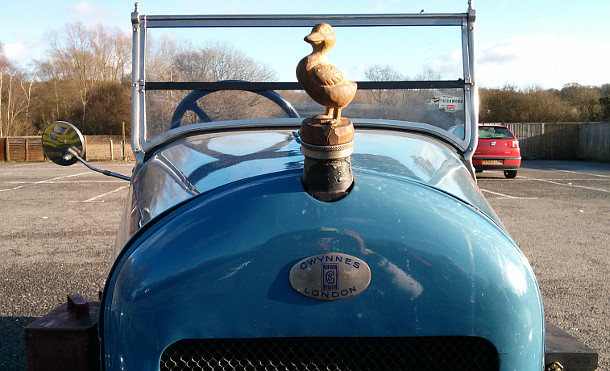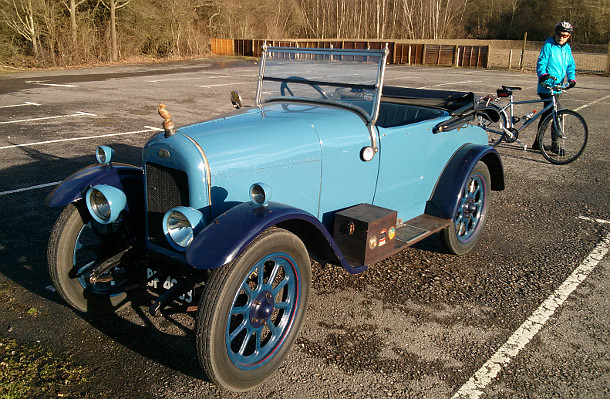 Never heard of a Gwynnes? A short lived Chiswick car builder – see www.gracesguide.co.uk
And a red Riley for well over 50 years … another now defunct manufacurer.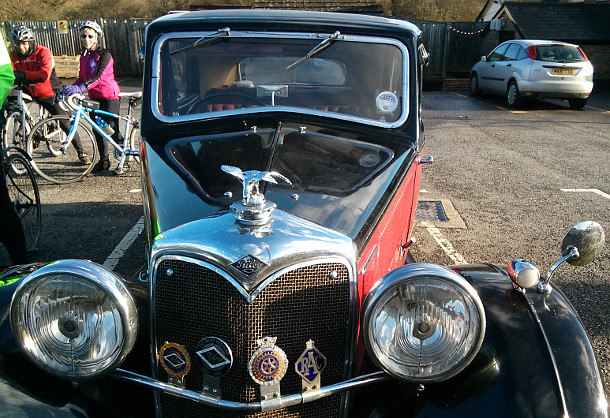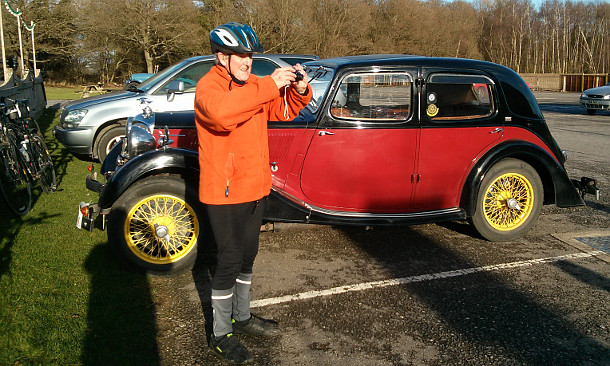 Hence an orange leader of some n'between years led the pack away up the long drag up to Nutfield. Here unfortified by alcohol or crisps Sandra, Ricki and Des are caught taking a breather …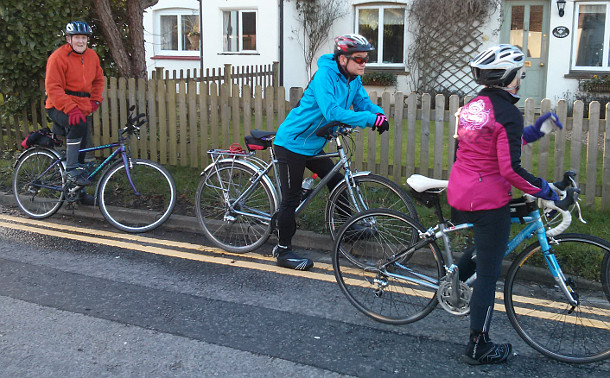 Then back through Merstham and up the A23 to Purley. A great day, a great ride, thanks to a great Des.
About 34 miles.