Sunday Ride: 2nd December 2012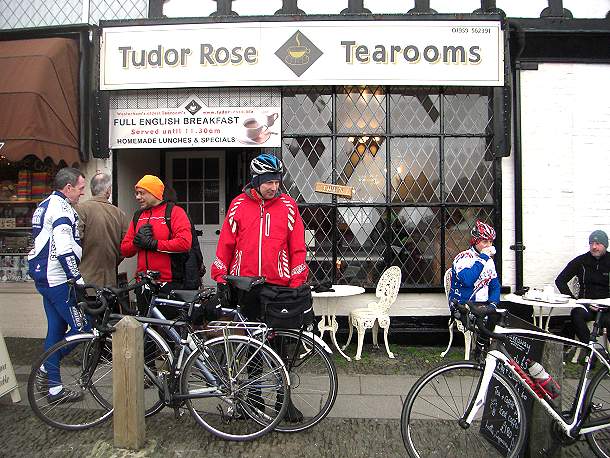 (Jim & co visiting the Tudor Rose in January 2012)
Sunday's Ride to Four Elms:
Three hardy souls (Graham, Frank and Jim) braved the heavy frost on Sunday morning and headed off to Four Elms. The route took us through Woldingham, along the North Downs and down Clacket Lane. It was such a cold but beautiful morning for a ride, the trios fun started as they approached Clacket Lane services, the road was badly potholed and the water splashed across the road had turned to ice!!! The three slid through the ice like contestants from Dancing On Ice.
Once reaching the A25 a decision was made to head to the warmth of the Tudor Rose (Westerham) for a hot cuppa and the obligatory bacon and egg sandwich. The trio were soon joined by Jeremy in the "soft top" support car. Although it was cold and a wee bit slippery it was good to get out on the bike.
Jim