Sunday Ride: 29th January 2012
Chiily, not icy and dry. A chance to keep exercised in January and for Tom & Des their first training ride for their Santiago de Compostela expedition this summer. Gathering up Julia & Tom in Warlingham made us ten for the relatively short ride over the North Downs to Brasted and the '96 Degrees' tea room.
Except the place was packed out and sitting outside basking in the A25 fumes did not seem an attractive option. So saddled up we braved the Sunday loonies along the A25 to Westerham and the ever excellent Tudor Rose Tearooms.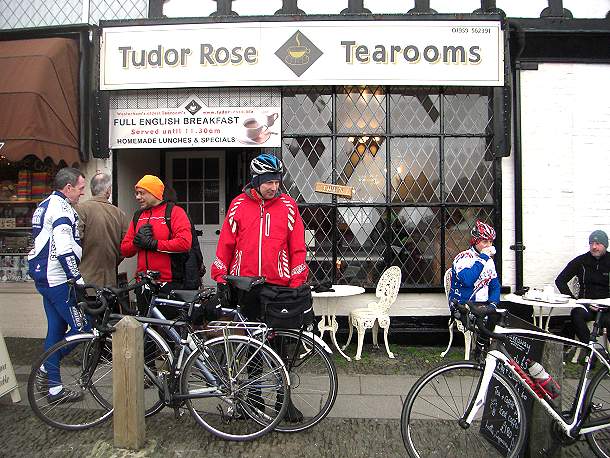 From there it was another short hop by way of the M25 bridge with its unforgettable panoramas of Godstone Motorway Service Station and up over Pilgrims Way to the Old Ship in Tatsfield.
Finally back via the Ann Summers roundabout and Kenley back to Purley Oaks. About 31 miles.