Sunday Ride: 29th December 2013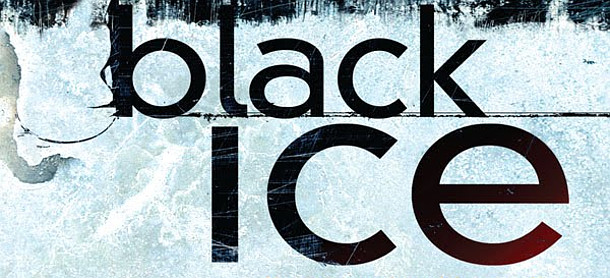 Hi All,
Heard the forecast this morning and was told of a possibility of icy patches, (WHAT AN UNDERSTATEMENT), made my way to Shurguard but while passing the rear of Purley station at Warren Road with the junction of Grasmere Road hit the first bit of Black Ice but fortuantly stayed upright. Arrived ok at Shurguard to find Yoshi (again) unloading the van with a clean bike this week. Along came Bob (the builder sorry can't remember surname) and Austen.
On account of the road conditions I made the decision to take the main road to Purley then the A22 to Wapses Lodge and make our way through Marden Park. Beautiful sunshine and quiet roads, what a joy!! Going up through Marden Park the road was a little frosty but not a problem as it's a small gradient. On leaving Marden we made our way down Flower Lane on very black ice roads.
After crossing the M25 I heard a shout and saw Bob drop straight down on his shoulder. We all stopped to pick him and his bike up. He was very shaken and dazed and after sitting for 5 mins and phoning his sister who turned up very quickly to possibly take him to hospital for a check up. We then moved on extra carefully (my word it shakes you up when you see a friend go down that quick with no warning. We carried on down Church Lane (which looked like a war zone with trees down and the road smothered in branches) and with all the rain across the road which had Frozen!!
We made our way to the A22 and rode the short stretch to the crossroads turning left into Miles Lane, IT WAS BACK ICE and after 100 yards I heard another shout and after pulling over to the grass looked round to see Yoshi and bike over the road with Austen 15 ft in front also on the floor. Thankfully the cars behind had stopped but I had to keep an eye out for cars coming in the other direction.
We stopped by the gate and after checking everyone was ok I made the executive decision that we were going HOME. We were not going back up Church Lane but going to make our way back to Godstone and then onto Knights Garden Centre for much earned coffee. After coffee I hoped the sun would have cleared Marden Park which it had in most places but my word it must have been the slowest and quietest (no conversation) run down. We rejoined the A22 and at Kenley I waved goodbye. WHAT A DAY!!!!
I hope this doesn't read as a police report but I never want another day like that Yours (shakey ).
PS If anyone has contact details of Bob, please let me know so I can phone to make sure he's ok
Graham D
Photos from this icy day!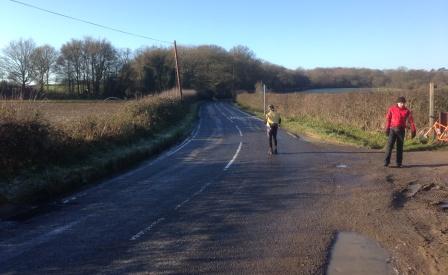 I Spy Black Ice!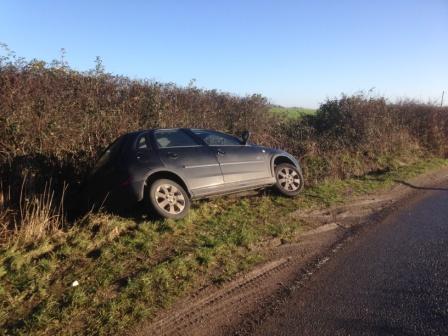 But he didn't!