Tuesday Ride: 30th June 2020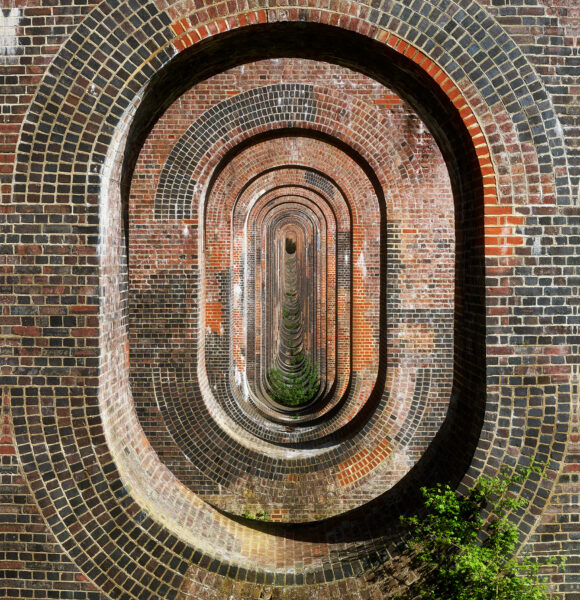 The 9.30 group set off without Vince who claimed that it was raining in the Shirely. Pfft I thought, its a mere mizzle and the Ouse Viaduct is worth looking at and so indeed all was peaceful… for a while.
By the time we reached Bletchingley and beyond to Copthorne it was a hard rain afalling on us unrighteous early birds. We decided to go to Oliver's in Copthorne instead of the promised land of Balcombe. Oliver's has a sign saying opening 4th July for the disappointed cyclist so on we furrowed to Tully's Farm.
At Tully's Farm we were told that although the cafe is closed we could get juice and cake from the drive-thru. By now it was a steady downpour and we asked if we could use one of the canvas areas as a shelter. "No", was the answer. Perhaps use the toilet? "No, we don't have a cleaner". AFter picking up the food Jim and I found a barn with a couple of tractors and just stood at the entrance eating our flapjacks. The others joined us as the rain had become torrential. "You can't stay anywhere on site, sorry but there's a pandemic". Even the Guardian readers surely don't believe you can get Covid via a tractor I thought but we proceeded to head back.
As we left, I discovered that Tulley's had cursed me yet once more and I now had a flat back tyre to deal with. I duly replaced the inner tube while keeping my ear out for yet another complaint, "You can't stand under our tree". We finally left and I was so cross that I only came back to my senses in Coulsdon. Goes to show how many rainy miles you can cover with a bad temper.
I am not sure why, but it must be Vince's fault. If not for his blessed booking spreadsheet I would have been able to just assume that nobody was going to turnup for the ride.