Sunday Ride: 28th April 2013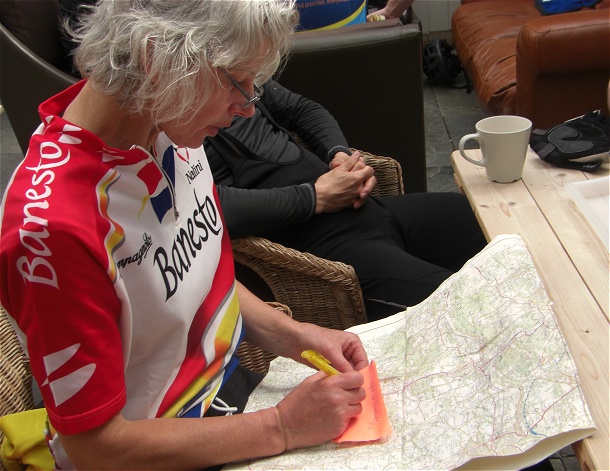 Ewa takes the lead …
Armed with nothing more than a pre-M25 ordnance map and a stack of post-it notes Ewa guest led us into the wilderness that is Newdigate. We swept up Portnalls and down Reigate Hill nine up (teachers can count). It was a lovely glorious day and Leigh looked as pretty as ever with the trees suddenly deciding that winter was gone and foliage was now obligatory.
Tanhouse Farm was our (and nearly every Surrey cyclists' destination). Nevertheless the new regime there was upto the mark in revictualting everybody. We met up with Meike and John and Sandra also rolled up having made her own way to Newdigate.
A few pictures of the assembled multitudes and flowers …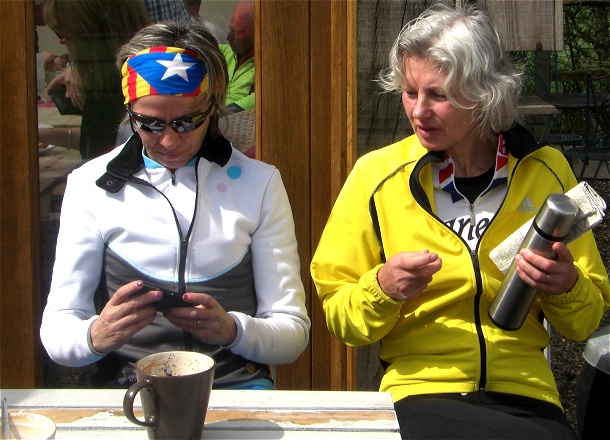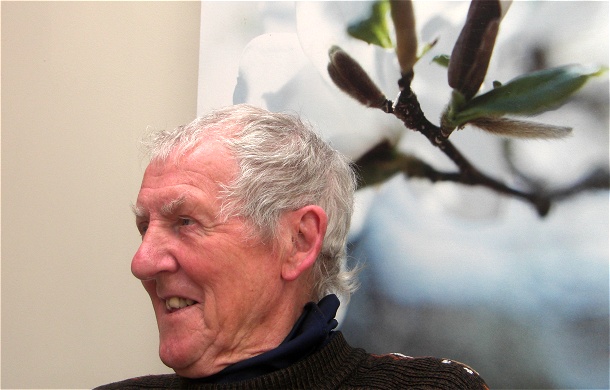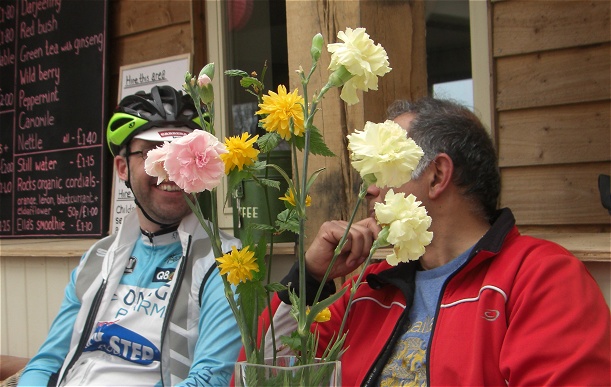 Finally obligatory picture of a 'bicycle'. Tom's new snazzy featherlite Mekky.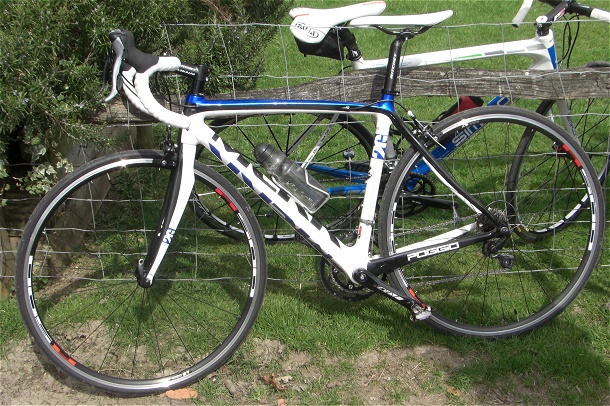 We returned taking the Pixham diversion around Dorking and the ride mistakenly split into the two cycleways on either side of the A29. Which meant that half the ride didn't know that some had stoped at the Westhumble pub. Thev remains reassembled and all but one decided that Box Hill looked a bit enthusiastic and headed back via Little Switzerland.
The Weshumblers, however, took the short cut up the hill for a really great day's ride and that unforgettable view from the top across Surrey. simply stunning!
[The route map will be added shortly]