Sunday Ride: 24th February 2019
A hot February day saw Mark a-Wandling us upto Richmond Park. Here Belinda & viv admire the local wildlife – its a camera-shy heron.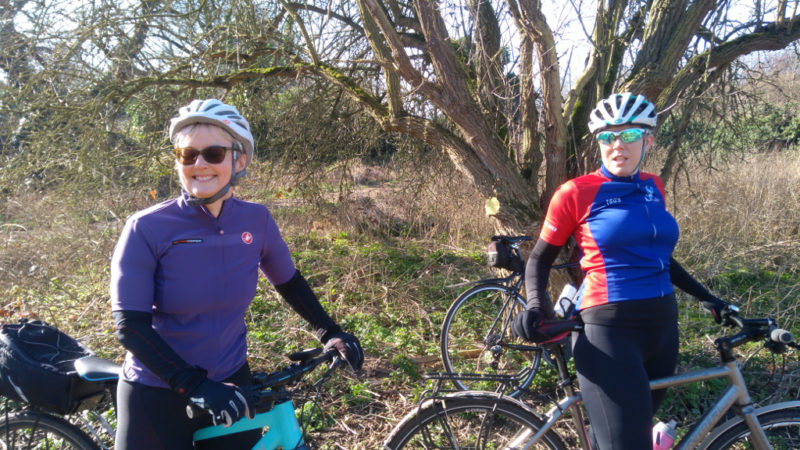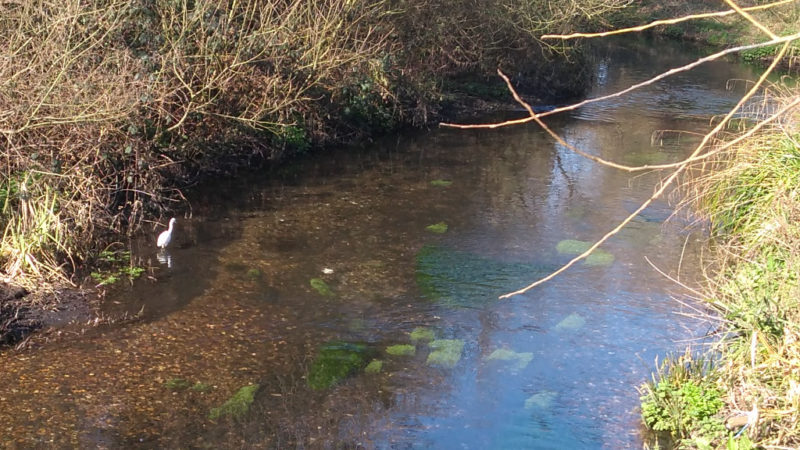 These pauses were a little extended when one rider's inventive fixed gear tight tensioner decided it wanted free.
The advance party made Wimbledon Common which was heaving with traffic.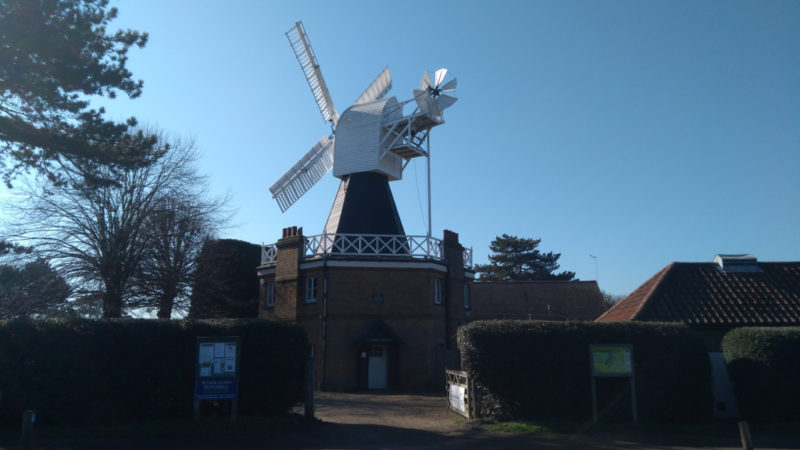 Still ahead of the chain tensioners Tom led us on an equaly innovative route to Richmond Park and the Cafe which was more than heaving. Bikes almost outnumbering cars.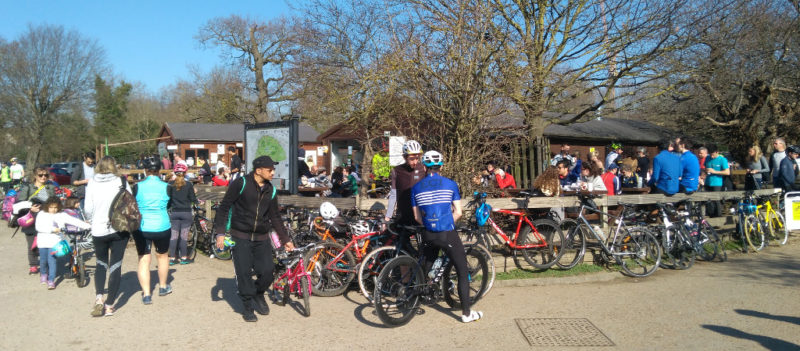 It was great to run across an Anerley member riding with a more athletic crew: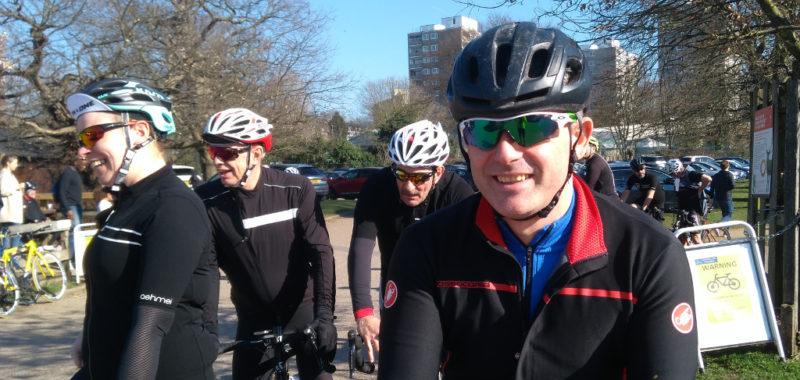 The queues (and prices) for food were enormous and slow but at least our captain chose a dish in Anerley colours…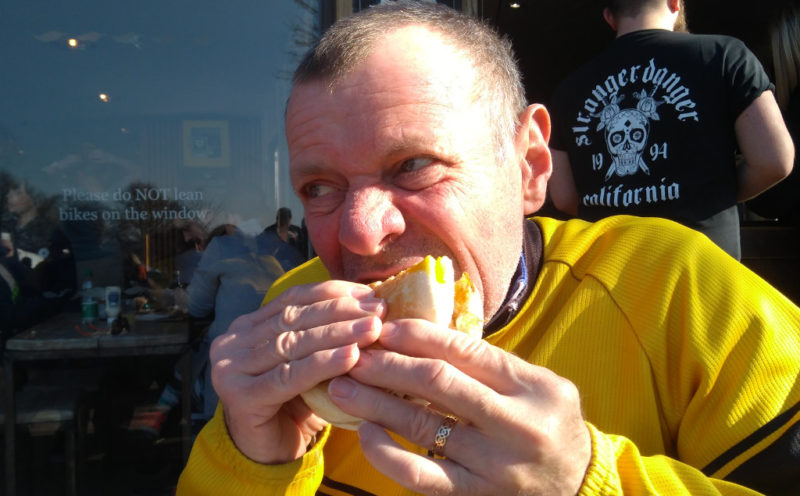 We rode around the Park, thankfully off-road and Wandled home again. A great day in the Indian Summer that is now February. 40.3 miles @ just 8.67 mph.