Saturday Ride: 23rd February 2019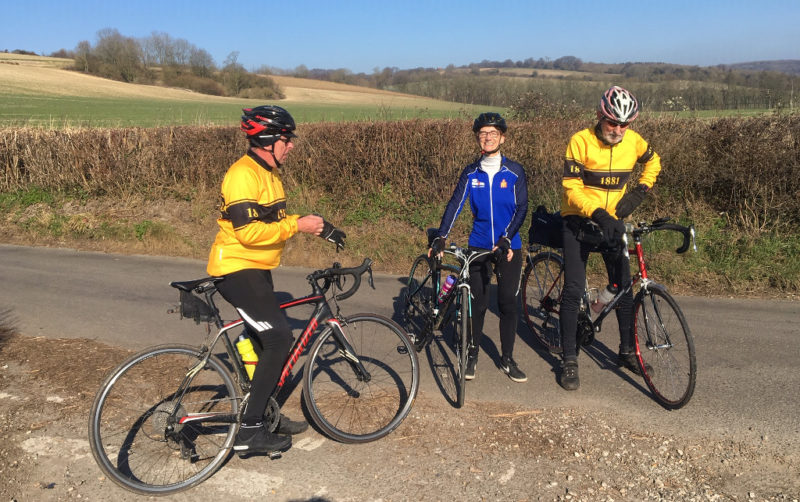 Four of us, Delmar, Graham, Roger and Pete met in thick, cold fog in Purley. It was a difficult day to decide what to wear, as by the time we had climbed up Mitchley Hill to Warlingham the sun was out and we had clear blue skies for the rest of the day. Other cyclists who started out later were in shorts and T shirts, we were sweating in our winter woolies.
The view along the Pilgrims' way was at its best and the tea stop at Pond View Cafe Otford was excellent. It was the first time we'd been there and the owner Tayyiba (pronounced Tay Baa) was very welcoming. The food was inexpensive and they have bike parking round the back behind a locked gate which was convenient and secure. Lot's of other cyclists were there too so it's a popular place and deservedly so.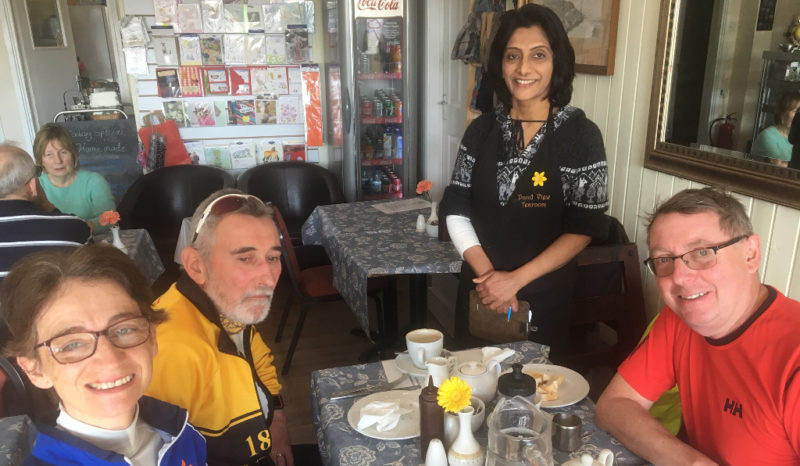 Our return was via Shoreham then back along the Pilgrims' way, round Oxted and then down Marden Park and finally up Welcomes road to The Wattenden Arms for a cool Guinness in the February Sunshine.
48 miles at an average 11.5 mph