Sunday Ride: 20th March 2016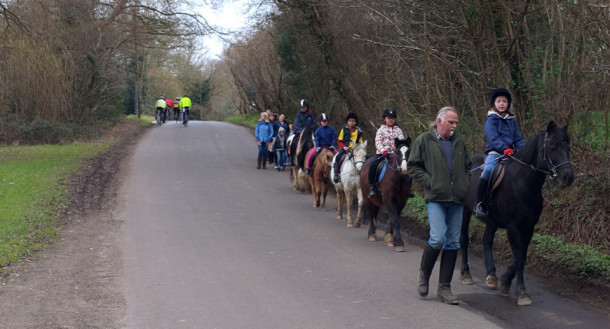 A longish, flatish ride to the Squires Garden Centre at Stoke d'Abernon via Epsom Downs. Here joined by Jeremy and battle scarred SatNav for the long onward ride to Shere.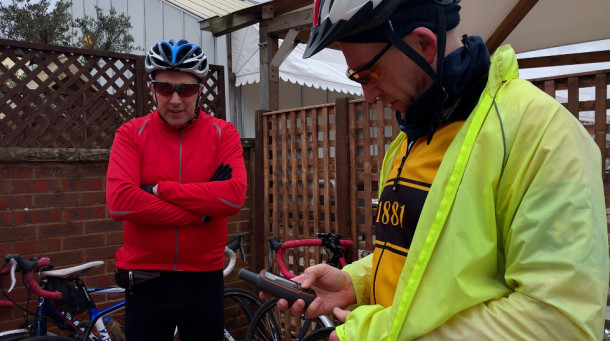 One would have thought that most would be in need of refreshment expecially if they knew what was ahead.
Half a league, half a league, Half a league onward,
All in the valley of Death
Rode the six hundred.
"Forward, the Light Brigade!
"Charge for the guns!" he said:
Into the valley of Death
Rode the six hundred.
Except it was a hill not a valley, it was the Downs not the guns and it was around six, not six hundred. But probably otherwise spot on.
Us two wouldn't know as we made the rather more sensible move to The White Horse where Jeremy consumed one (cunningly disguised as a 'beef'burger). Thence we took the shortcut through Pebblecombe home rather than zigzag Box Hill. Hope you enjoyed it!