Dieppe & River Valleys 2014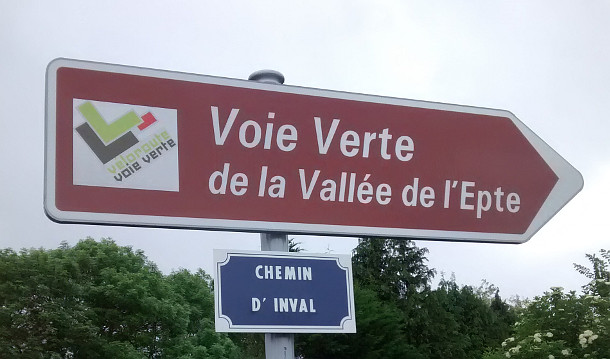 London to Paris is an iconic ride. It is not a difficult one if you take the Newhaven/Dieppe ferry. Be quick, this route is under threat of closure. It is about 170 miles riding spread over two days.
Its absolutely splendid until you get to Gisors in southern Normanady. The last 40/50 miles give you nothing. Fast roads, uninspiring scenery and suburbs that make Uxbridge look attractive. Worth doing once, possibly twice but after that what is the point?
Especially if you can can combine the good bit with even more bits of Normandy – God's gift to cyclists!
Hence this year I went on the FNRttC annual Paris trip over Whitsuntide leaving the rest of the group at Gisors to plough on south east into an ever increasing headwind and rain to Paris. 'Character building' was the final report. In contrast I set off south west clutching a leaflet I had picked up a couple of years ago for the 'Voie Verte de la Vallee de l'Epte' cycle ride.
Two years in France is a long time. The start was no longer green country but a spanking new four lane highway. I eventually found the sign above and set off down this quiet lane …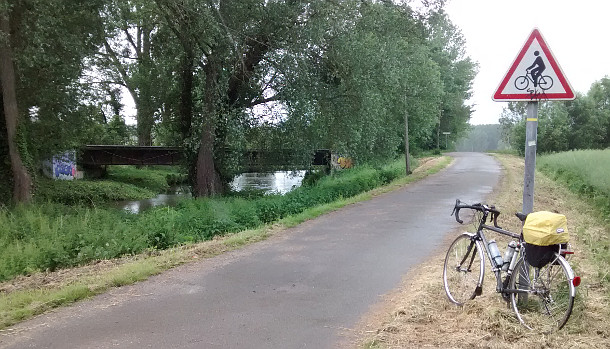 Great for British cyclists but clearly inadequate for French cyclists. It quickly became part of the 'Avenue Verte' a Grande Project for a London to Paris off road cycling path taking a dog leg.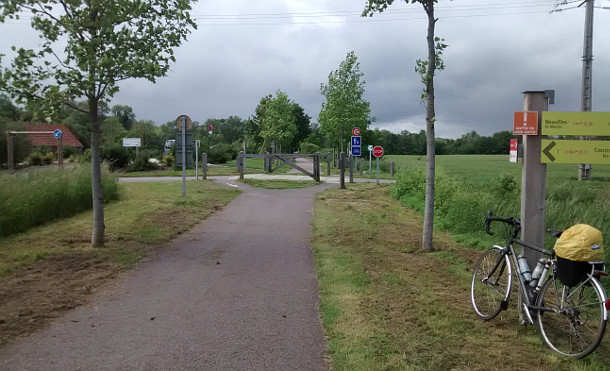 The good news was the wind was now across me, the showers decreasing and lots of tree shelter. The 28km to Gasny quickly rolled by and I adjourned to a cafe for a beer and to check I was really in France and not outside the Morgan Car Company HQ in Great Malvern …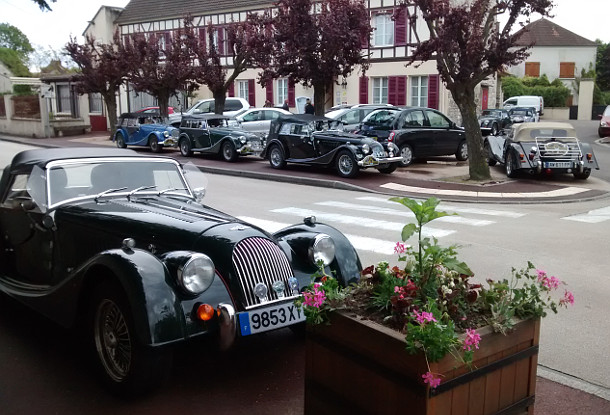 From there it was a gentle canter through the Matisse hungry crowds at Giverny to cross the Seine and a night's stop at the Vernon Formule1.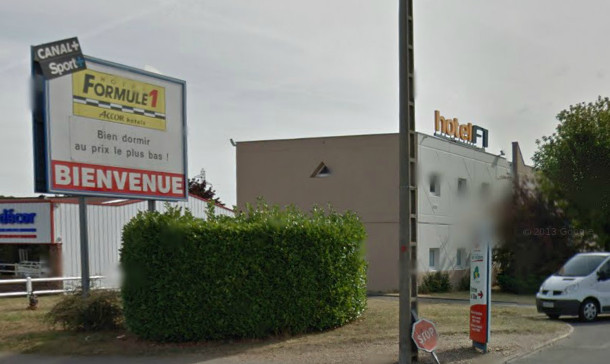 If you haven't experienced a F1 then you should if you are cycling. It was just £30 for a no nonsense three bedded room (double bed plus bunk bed) with free WiFi. Bikes are just fine but you would find it difficult to get more than one in the compact rooms and the toilets and showers are separate – in cubicles up the corridor. A sort of posh hostel. Even better is they are usually located in retail or business parks. Right opposite was an enormous Intermarche so I didn't even have to worry about a restaurant. A bottle of wine, lots of cheese, pastries and bread for peanuts saw me through supper and breakfast.
Another day, another river valley. I like these because whatever the surrounding countryside – they are flat. This time is the l'Eure heading north. This is the first of six crossings …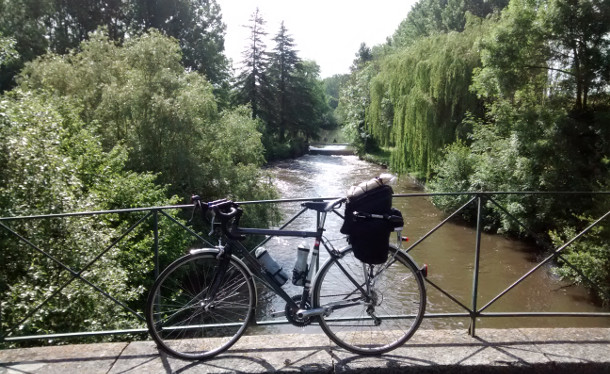 And another one …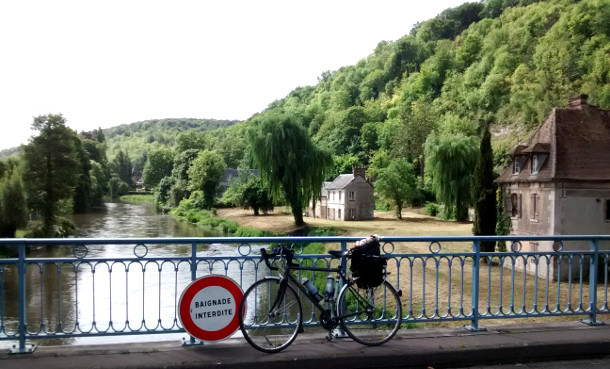 A few more shots of Normandy country life …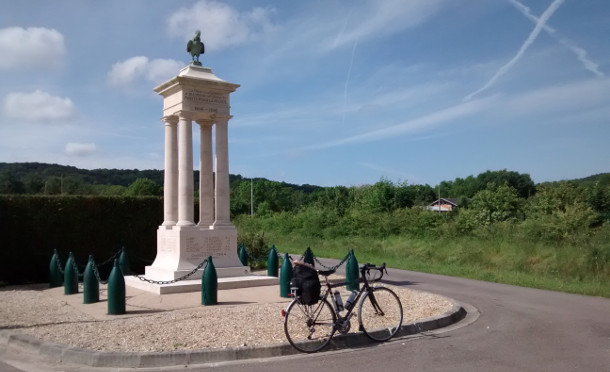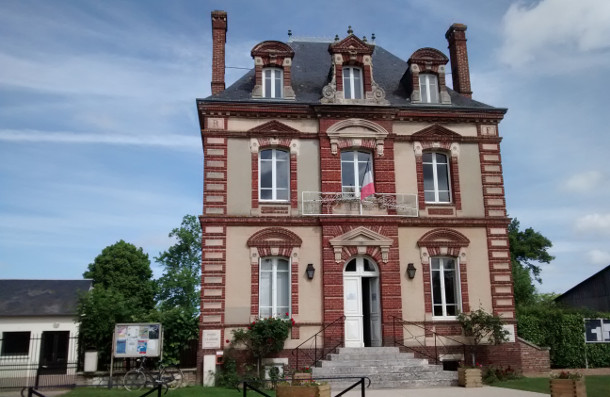 And a reflective Music School in Louviers …
Shortly after this the Eure joins the Seine and I cycled up into Rouen for the night after an absolutely great and sunny day's riding of around 60 miles. This time at a Premiere Classe Hotel. These are also bicycle friendly, free Wifi and, best of all, en-suite facilities …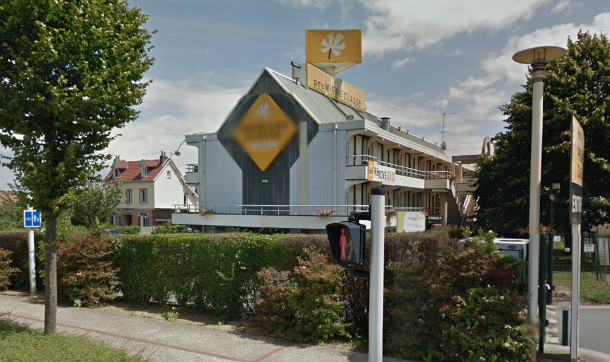 The final day is the 46 mile mile ride up to Dieppe and the ferry home. The weather was not so good but the rain held off until just five miles short of the port. Not too bad. Four hours on the boat, train home from Newhaven and the first close pass in four days of cycling within 100 yards of Norwood Junction Station.
A total of over 260 miles of idyllic riding, inexpensive hotels, fine wine, finer cheeses and drivers who really do care about cyclists. What's not to like?