Sunday Ride: 19th May 2013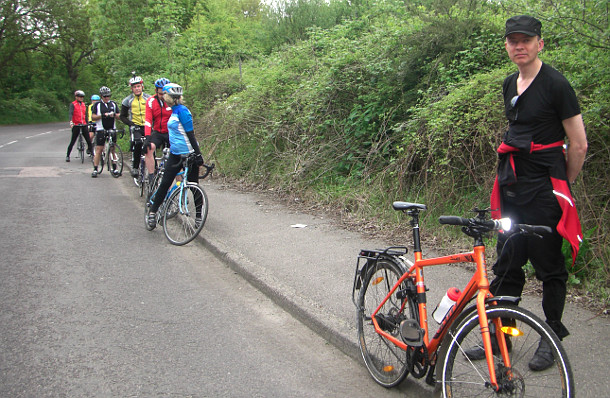 A jolly jaunt down the Brighton Road and off across Farthing Down and down to the M25 and the right (above) where we were waiting for someone who had stopped to retrieve a bit of somebody else's bike.
Yep memories of the ride does seem amazingly vague – which is why there is no map this week. After a bit of NCN off roading we ended up at the ever reliable Horley Waitrose. Des was there with someone else. (This is getting worse). I do remember that Des had a new bike that Halfords had paid him to take away … or summat like that. Anyway it was white. Very white. And fast enough to keep with us as we sped cross country to Dormansland and The Plough.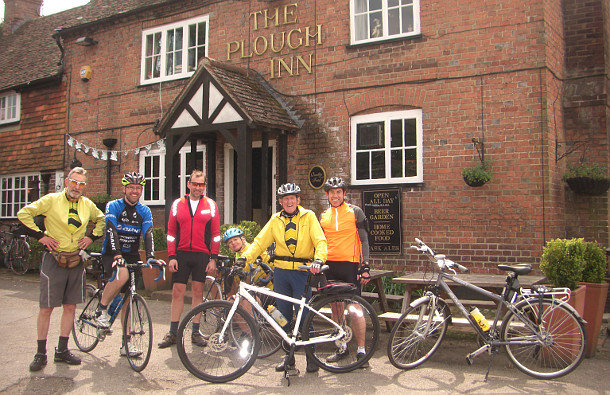 Here the Temperence Division headed home. Jeremy and myself left to console Graham who had been banished from the matrimonial home after bending a motor ever so slightly. Nevertheless he had been condemned to riding all the way home. A first for 2013?
Marden Park as usual … hopefully I'll be more awake next week!