Sunday Ride: 17th June 2018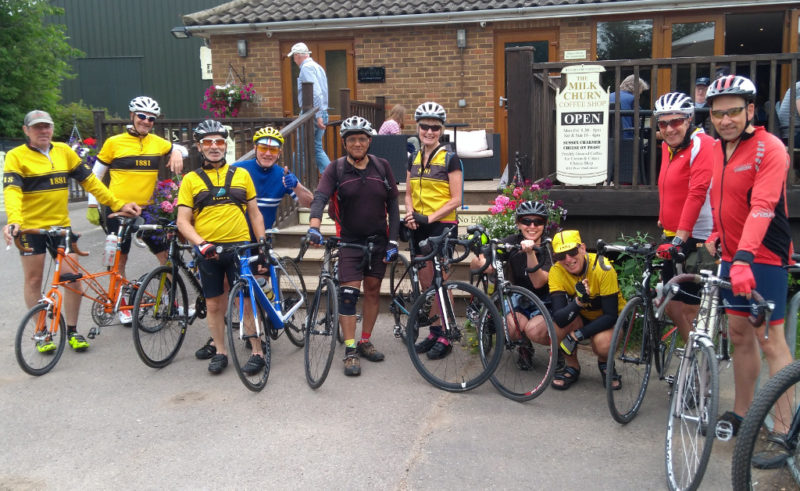 Ten of us out on one of returnee Tom's longer rides. He wasn't going to make it easy with Portnall's as the first challenge. Then joining the annual BHF London to Brighton Ride for a couple of hair raising miles with a small subset of the 16,000 or so taking part. Lots of inexperienced folk tootling along being cut up by boy-racers. Is this the way of encouraging people to enjoy riding?
The benefit though was when they hung a left – the lane up to the M25 Reigate junction was, for once, devoid of any traffic because of road closures. Bliss!
Down Reigate, out to Newdigate and onto Capel we descended Honeywood Lane, one of the most delightful in Surrey complete with with photogenic duck pond. On to the Milk Churn, Rudgewick to sample their ingenious flashing technology and cake.
Refreshed we braved the busy road into horrible Horsham. We did pass A D Cycles – the destination of our Tuesday Ride to collect a Trophy – before ascending the beautiful roads to the ridge at Colgate. Down to Faygate and right to The Lamb at Lamb's Green – a pub we have passed many times without ever stopping.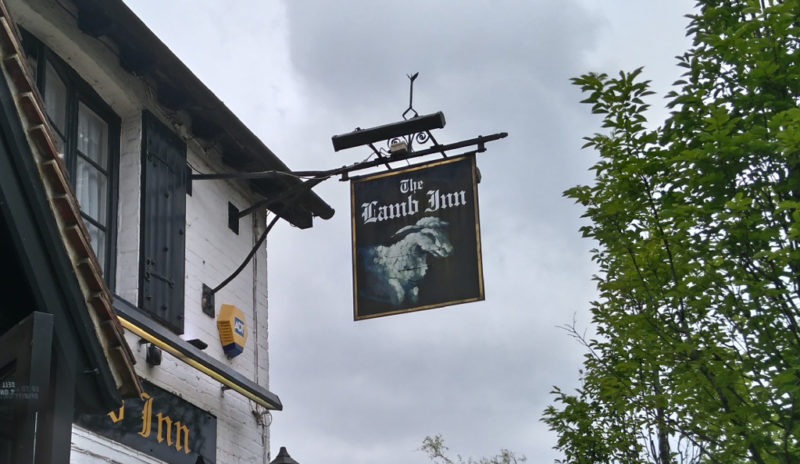 Which is a pity because its a very fine hostelry with some unusual visitors. First a team of FIVE horses and trap. Then an unusual arrival in the car park: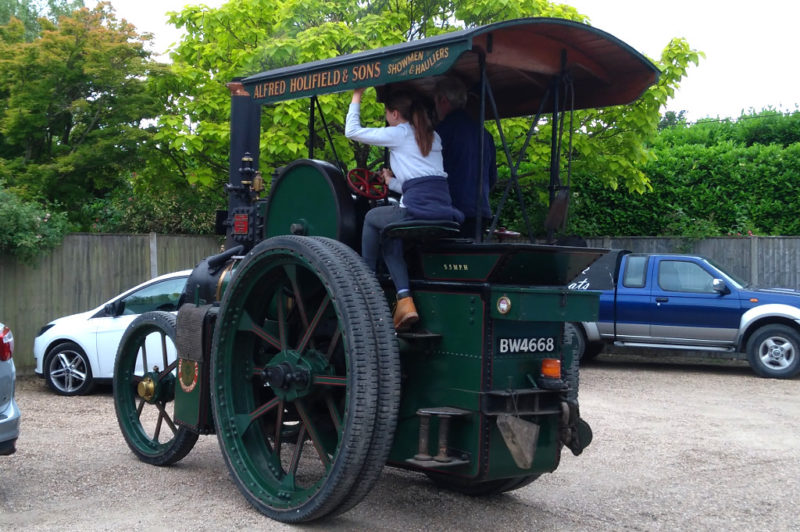 Back through Redhill and the Merstham Gap. Nearly 72 miles at 12.91 mph. A great ride.
Download