Saturday Ride: 16th June 2018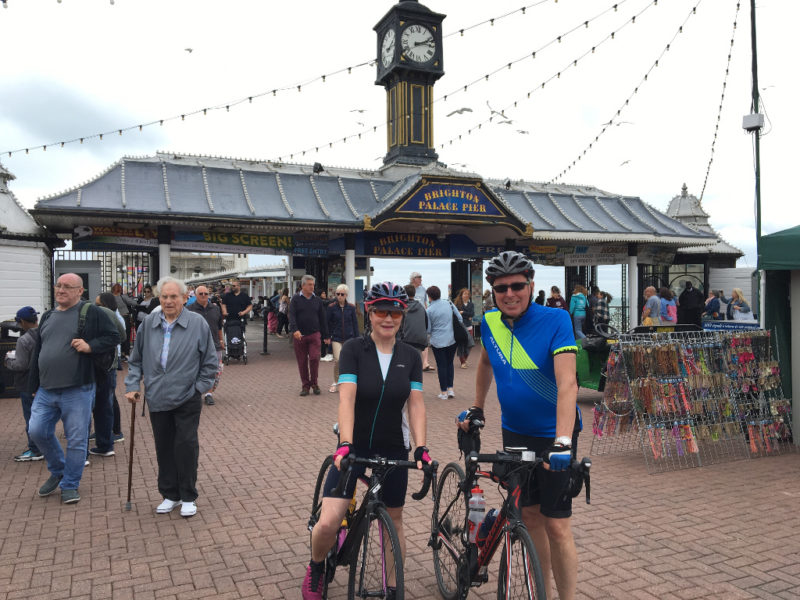 It wasn't the best day for a ride to Brighton, overcast and into a headwind which increased the closer we got to the coast.
Three of us Karen, Roger and Pete set out for a scenic route following most of the official ride (which took place the next day) but with a few meanders including one quiet backroad across Ardingly reservoir which was virtually traffic free and very pleasant.
Ditchling Beacon after 43 miles into the wind was tough but we all made it and then enjoyed a rapid ride down to Brighton Sea front. Top speed recorded at a positively reckless 38.9mph
We got a bargain for the train journey back. Normal single £18, Southern group rate for 3 £12 each. Thameslink group rate for 3 £8 each. And because of Thameslink's service issues Southern were accepting Thameslink tickets. Our thanks to the Southern Ticket desk man for pointing this out.
The Pub stop was not as scenic as usual, looking out onto the traffic from The Jolly Farmers at Purley Cross.
54 miles at 12mph
Pete