Tuesday Ride, 9.30 "A" Team: 24th April
This Tuesday's Ride for the 9.30 contingent had a special purpose. A ride back in history, to 1912 to be precise, and a bit more to add to the interesting 138 year history of the Anerley Bicycle Club.
Thanks to John Eden, you will or should have read by now, the interesting story of our club. John has recently put this, told by its former members, onto our club web site at https://anerleybc.org/a-story-told-by-members-1881-1981/
However this is not the end of our ancient story. The internet is now providing us with new information and items from long ago days. And it was just such an internet contact that gave rise to Tom Vaz leading his group on this ride with a purpose.
This bit of history began in February of this year, with an e-mail via our club web site, our 21st century link with the world. It said:
"Hi, A trophy has come into my possession which is from the Anerley Bicycle Club.
Dates on it are for 1912. It's a trophy for road handicap 25 mile and 12 hour
I just wondered if the club would like it.
Andrew Duffin of A D Cycles, Horsham."
Well of course we would like it! And after a bit of correspondence it was arranged for a club bike ride to visit Andrew the owner of A.D Cycles at Horsham, to take him up on his kind offer.
And hence this Tuesday Ride by the "A" Team to Horsham to see at first hand, and collect this bit of Anerley's past.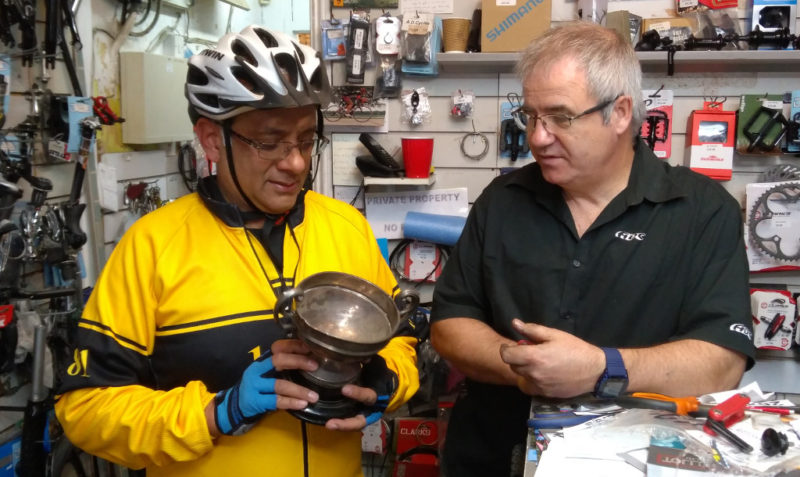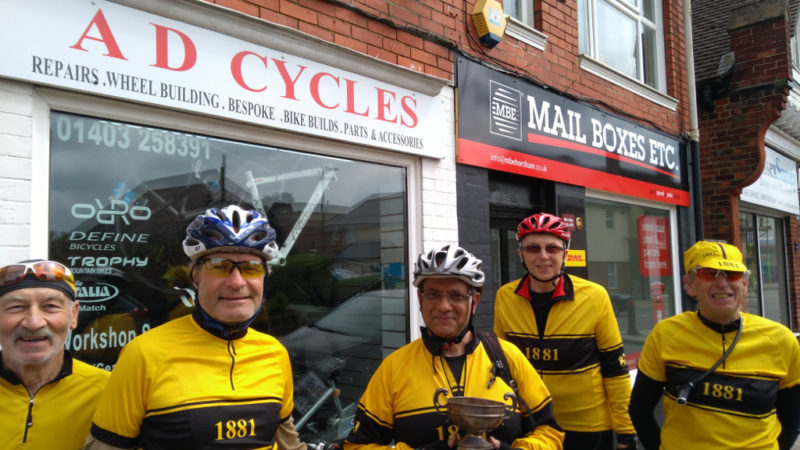 And this is it – tarnished, battered and bruised – but a piece of our history!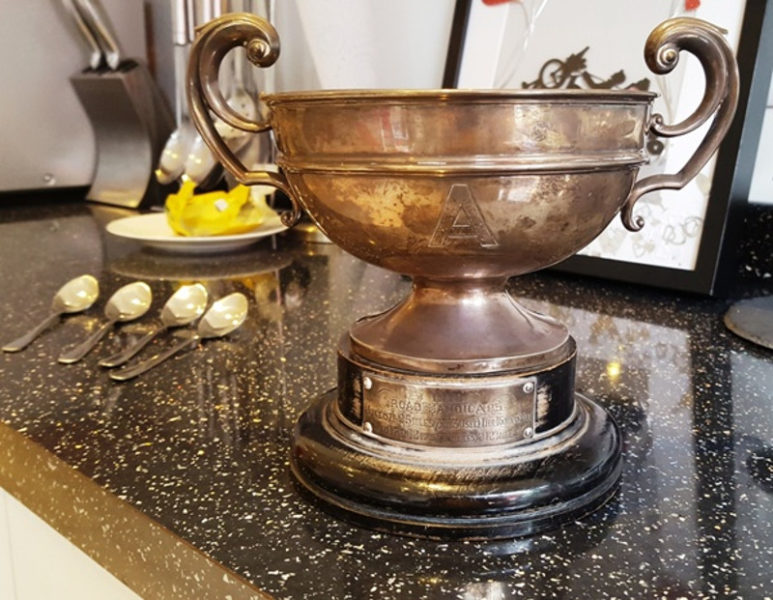 The Anerley A embossed on the cup bowl is a clear indication of the heritage of this trophy, and below the engraving shows when, and for what this trophy was awarded. Unfortunately it does not show who the 1912 winner of this trophy was.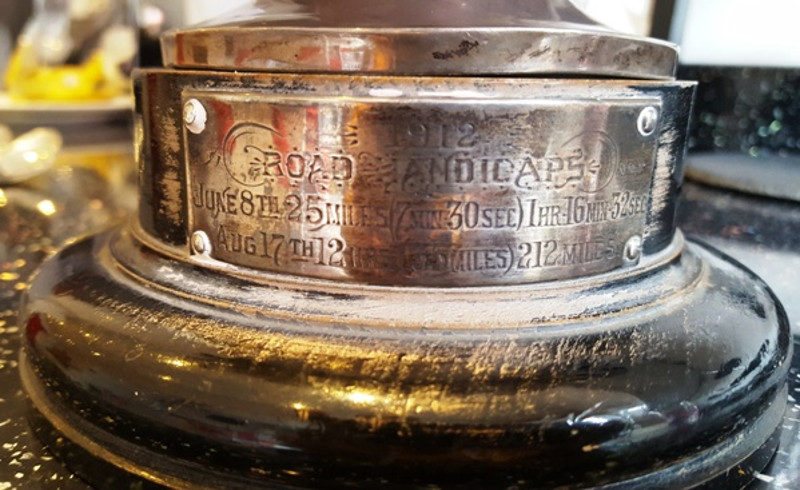 A bit of Brasso and some elbow grease and we will have another glittering piece of our club history to add to our other fine cups and trophies at the 2019 Prize Giving!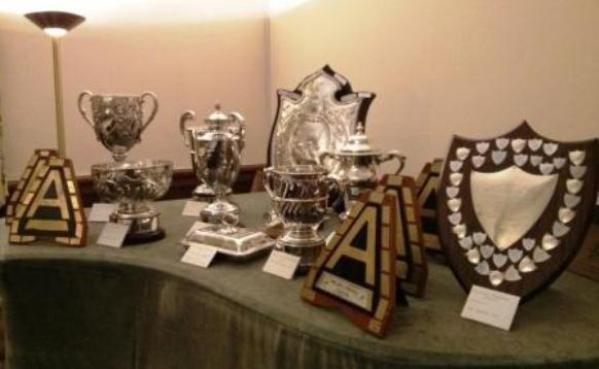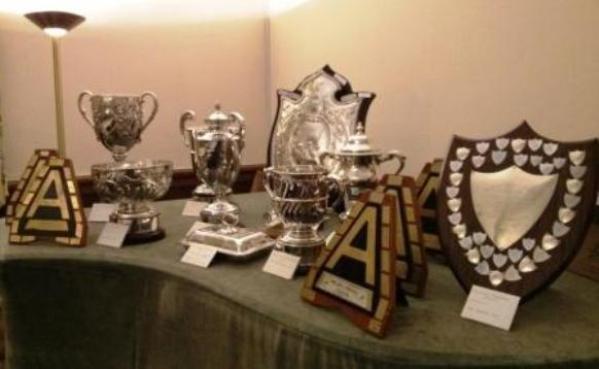 Many of our club cups and trophies have an interesting history having been won by some of the greatest cyclists of yesteryear. Some of which you can read about here https://anerleybc.org/all-that-glitters-is/
Des
55.12 miles @ 13.07mph