Sunday Ride: 17th February 2019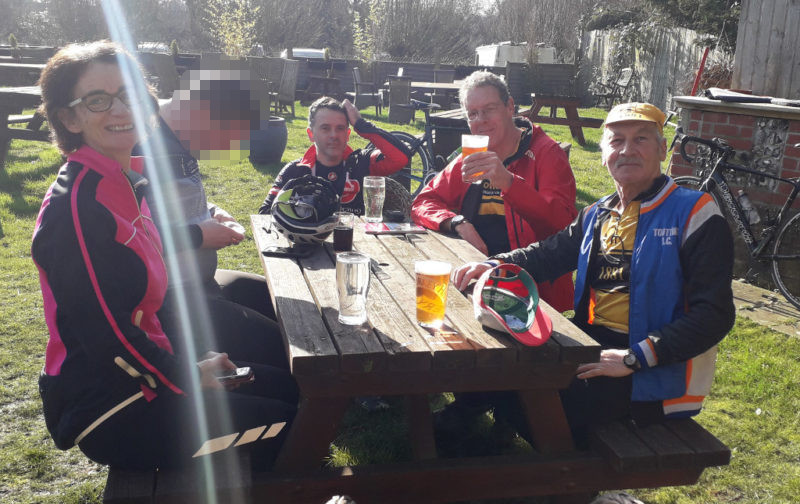 Sunday's ride started off with Tim S leading. We had Delma out on her first Sunday ride. She had picked a hard one with lots of climbs. The other riders D & Barrie and we had picked up a stray from elite cycling name of Ajay who had missed their run and nearly our one too.
We did the usual route to the Compasses Inn, Gomshall over Ranmore Common, with me & Tim battling for the climbers prize I was coming second. After lunch I had sausage & mash, Ajay had fish &chips. I lead back via Friday street,into Ockley,&home via the scorches route of Capel, Newdigate & Reigate Heath.
56 miles in 4 hours ave speed 14.1 mph.