Tuesday Ride: 19th February 2019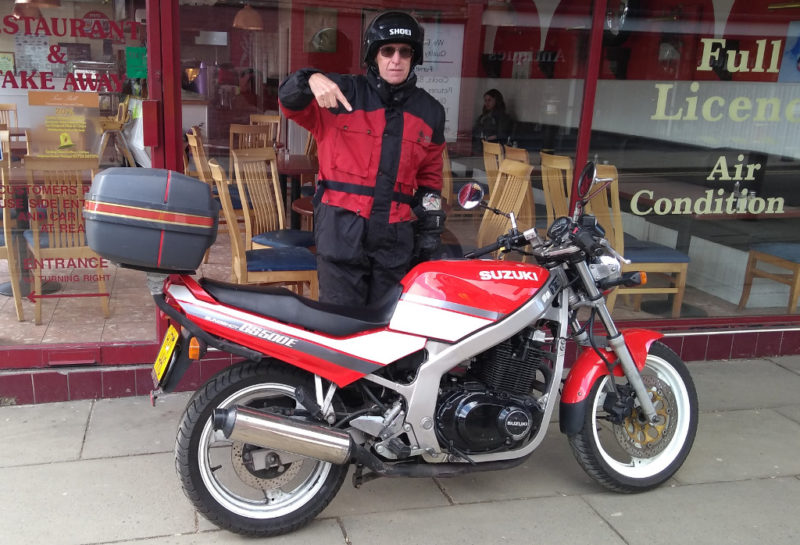 We set off from Purley with about 20 riders split into 2 groups with me (Peter R) leading the first group and John D the second.
We took the normal route up to Limpsfield rd and on to Warlingham where a split was narrowly avoided by me bellowing across the green to tell John he had turned off right towards Bug hill. We negotiated Bug Hill, Lunghurst, Woldingham and Chalkpit Lane without incident.
I did my best impression of a tough leader, which impressed a few members, but not many. We then dropped in to Oxted and continued looking for any hills we had missed so far! Eventually the terrain flattened out and we passed through the appropriately named Holland and on to Edenbridge.
After Jim had taken us on a short tour of the high street we pulled up outside the Minstrel with perfect timing as the 0930 group were saddling up to go. I went into the cafe and was pleasantly surprised when the staff didn't bat an eyelid when I mentioned the number 20.
Stuart arrived on a very strange looking e-bike, and joined us for lunch. Several of us quickly demonstrated our expertise in sign language due to Stuart's ear problem, however, the signs used are not suitable for inclusion here.
As it was a very special day for our handsome 49-er we gave a special rendition of happy birthday, much to his surprise.
Having tortured the group with unnecessary climbs on the way out I decided to cut short the return journey and we came back via Haxted, Crowhust, A22, Flower Lane and Marden Park. Bob and one or two others practiced their freewheel technique through Marden Pk. We gradually lost riders who needed to get back, peeled off etc. Not looking forward to the A22 through Kenley.
I took the lazy option of the train from Whyteleafe to yes, Anerley!
Pete R