Saturday Ride: 16th February 2019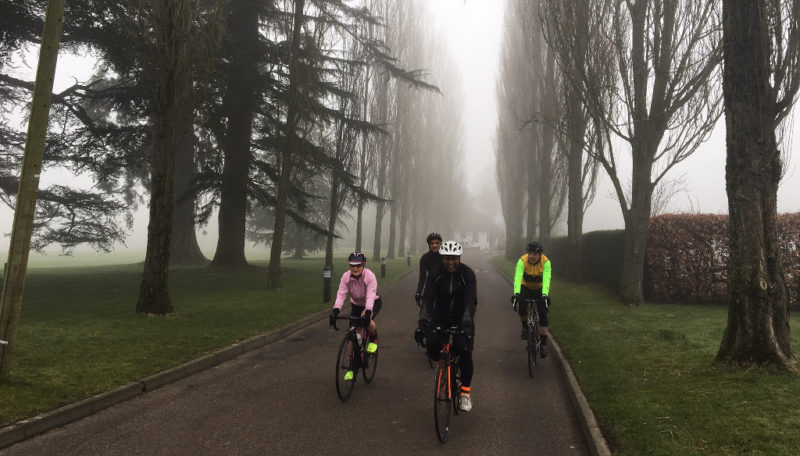 Four of us at the start, Bob, Jason, new rider Asif and Pete, with Karen joining us at Coulsdon PO. It was a gloomy but dry morning as we set off up Portnalls Road and then onto Gatton Park where, for a change, we took a diversion through the Royal Alexander and Albert School which was very quiet and the early morning mist provided a scenic backdrop.
Then it was down Reigate Hill, across Reigate Heath to Leigh and along some pleasant country roads to Charlwood for Tea.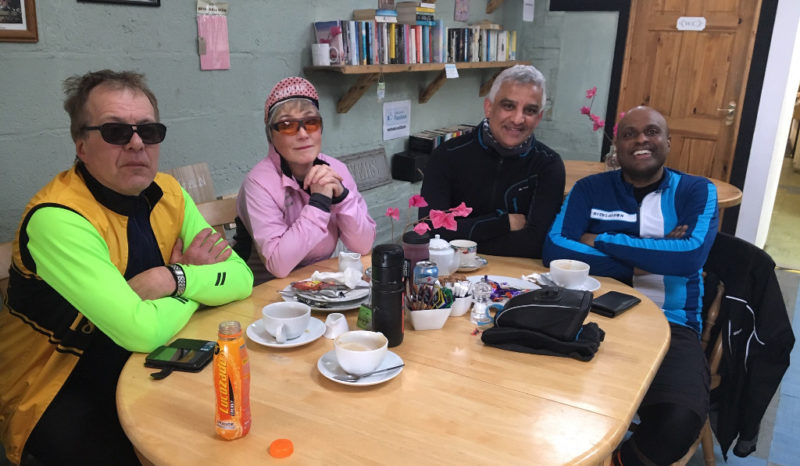 After tea Karen discovered she had a slow puncture so it was on with the rubber gloves and the tube replaced. Charlwood tea stop is very cycle friendly and they have a track pump available for such occasions.
We then had a pleasant wind assisted return via Redhill, Merstham, Rockshaw Road and Hextalls lane to pub stop at the Harrow on the Hill
40 miles 11.5 mph.