A cold start but a beautiful sunny morning, Quite a crowd turned out, which split up into two groups for our ride to Priory Farm at Nutfield.
Julia set off first with about half and I followed shortly after with a 8 in my group, 7 of whom are pictured lower down. The 8th, Miles did not stay for the photo as he went back earlier than us, joining Julia's group for the return leg.
As far as I am aware, this was the first Anerley Ride to Priory Farm for about a year. The last being a Tuesday Ride, lead by Tom Tom, who today was in my group.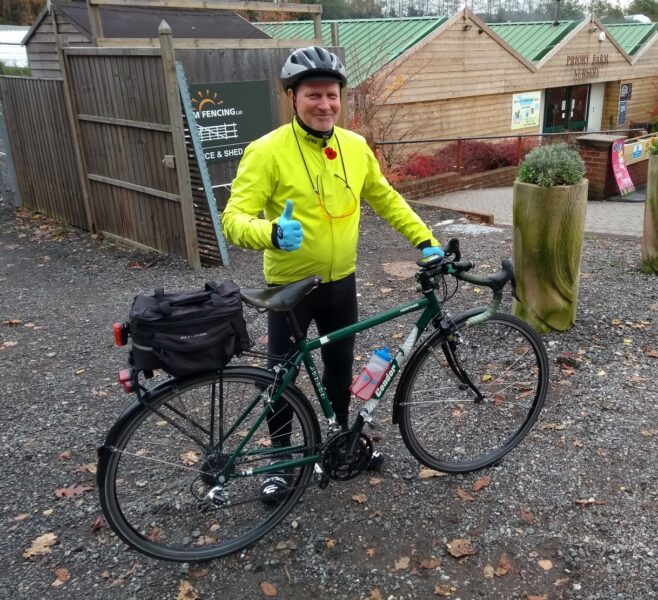 Another from that earlier ride, who was also in my group today, was Bob the Builder. On that earlier occasion, Jo Smith had a puncture problem – a flat front tyre when we came out from the farm's tea room. It proved to be a troublesome repair as the replacement inner tube had a leaky valve. This took both Bob the Builder and Tim Styles some time to sort out. But this time, Bob was not required to come to the rescue of a damsel in distress!
When we arrived at Priory Farm Julia's group were just about to leave. Very fortunate for us as the tea room was full up, so we were able take their table. Otherwise we would have had to sit at the tables outside. Brrrh!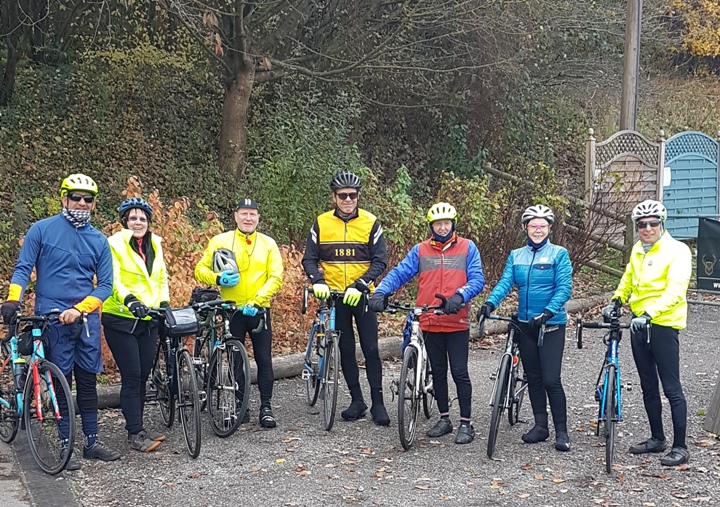 Being such a beautiful sunny morning we had taken an extended route to enjoy the autumnal colours of the Surrey Hills. Going out past Kenley Aerodrome, down White Hill and thru Brewer Street to join the A25 at Bletchingley. At Nutfield we did a left to take Coopers Hill Rd. I love that downhill,, the views, the woods, the trees and green fields. How lucky we are to have these all within easy cycling distance. Or perhaps "easy" is not the right word for Surrey's hills! And the last hill, approaching Priory Farm from the south was a real challenge. That's the short bit where the three Lanes, Bower Hill, Hogtrough, and Sandy all meet. A few dismounts here!
It is only mid November, but Santa appears to have been out and about a bit earlier this year. Two weeks ago it was Jenny on a nice new red and black Boardman, but today it was Marilyn showing off her sleek new set of wheels, with Sram electronic gear change no less!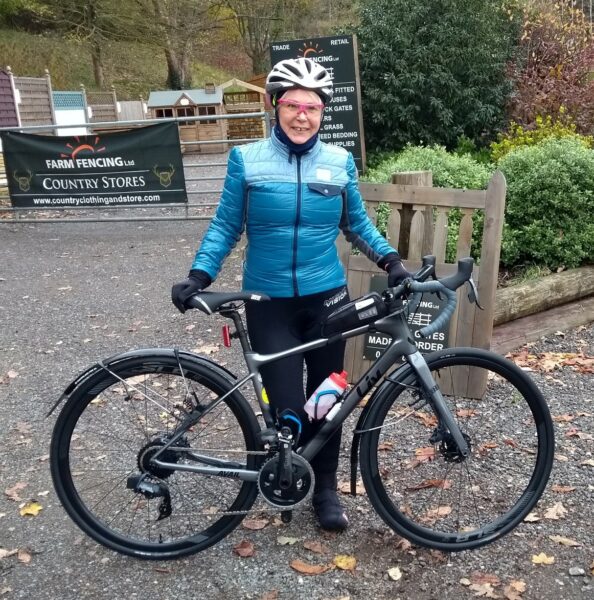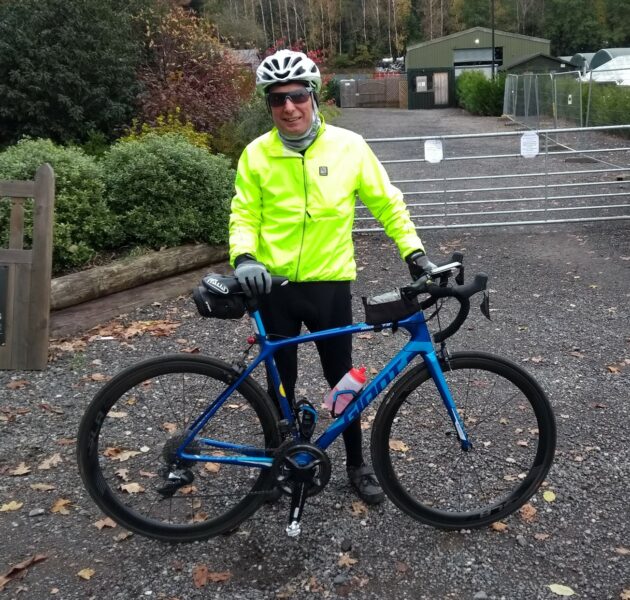 And not to be out done, Dave also has a new steed, this lovely blue Giant, with Shimano electronic!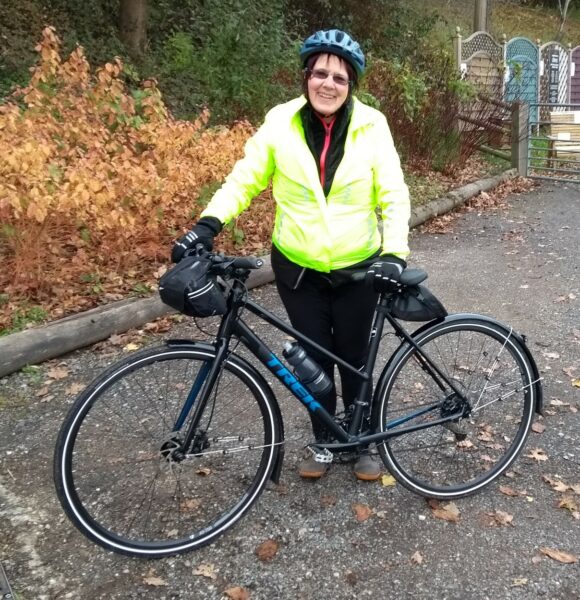 And someone new. If you have not already met Karen, here she is, the latest lady to join our club rides. So welcome Karen and I hope that you have enjoyed your rides with us, over 200 miles and lots of hills so far!
Des