Sunday Ride: 12th May 2019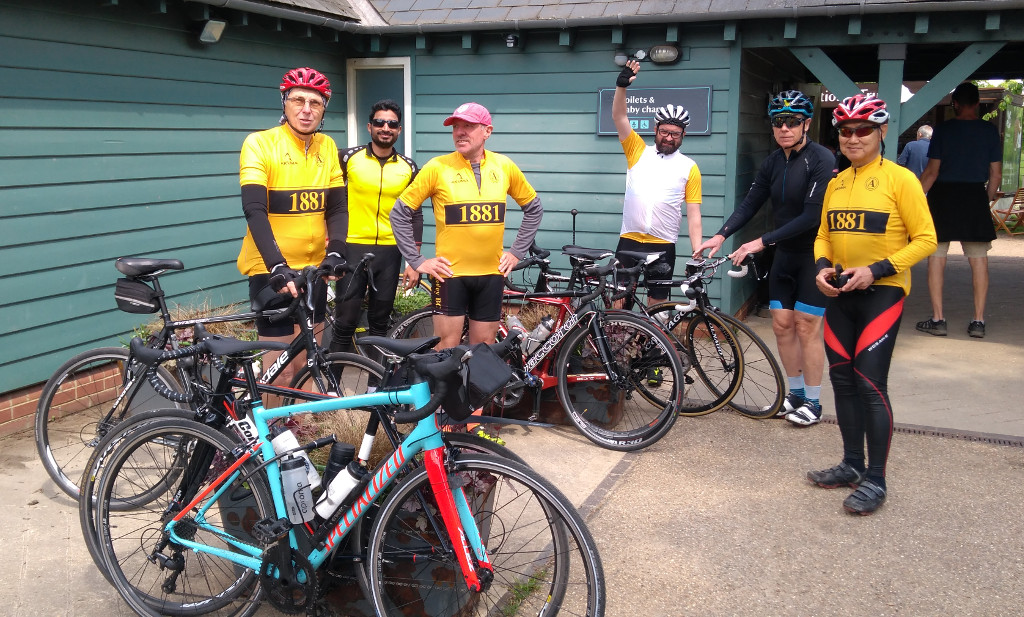 Good to welcome new riders this Sunday morning. Also good that Des' invitation ride was starting at the same time so we could split the riders into the most appropriate group.
Today's destination was Polesden Lacey and we took the usual route (with an added Banstead loop) down Little Switzerland and that nasty little 20% kick up at the end albeit at some pace.
Above was taken as we were about to leave. We split with five of us foolish enough to follow Mark H on an extended second half. back down the twenty percenter but up Ranmore Common. If that was not enough we also took in Leith Hill.
The weather and views were astounding and we cruised at what felt like 20mph towards Reigate and up the A23. At Merstham we were joined by Des' mob and this picture was taken at the top of the hill where we stopped for a gossip before finding our individual ways home.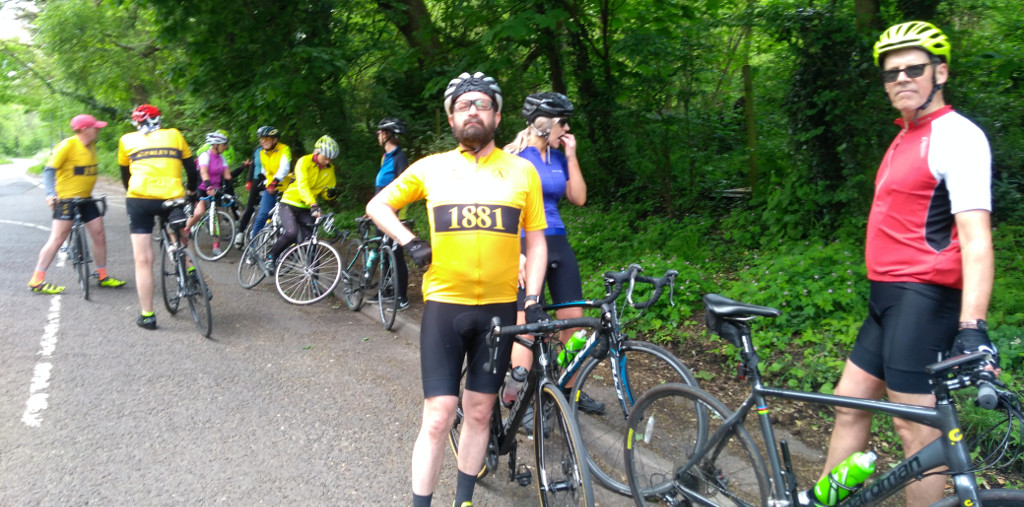 The GPX says 58.31 miles @ 12.85 mph – but it was faster!
Download