Sunday Ride: 12th May 2013
YOUR TOAST!!!!
Was the accompaniment to the late and lamented arrival of du pain chaud which was supposed to be part of le petit déjeuner budgette (£2.99 with tea). Not that the new found waitress was going to take any nonsense from a mere band of bicyclists.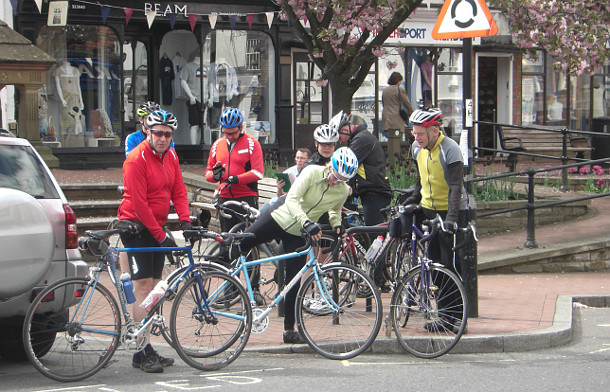 Twelve of us (or with Tacey possibly a Baker's Dozen) had, once agin, made it to East Grinstead's finest greasy spoon via Ann Summers (Whyteleafe) and 'not the Brickmakers' Crowhurst. There inevitably we fragmented into instant returnees and the temperance division leaving just four to sample the delights of …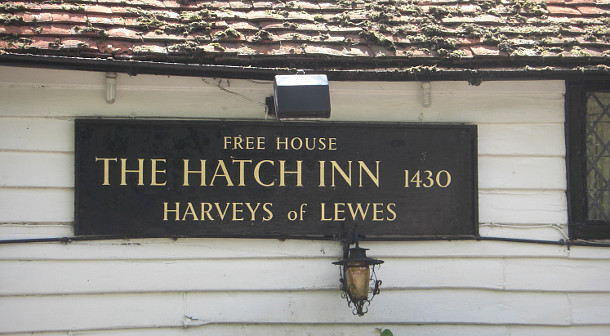 … at Colemans Hatch. Was it the Harveys or the sun that connected bestiality and bicycling?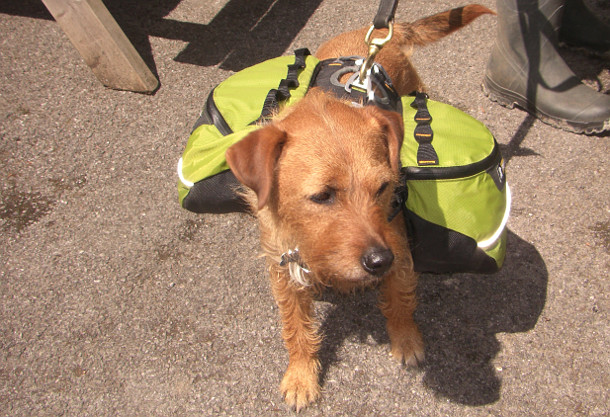 Here sporting the latest in designer pannierware is a beast to be reckoned with. What did they contain? Could it be Sussex's loaded answer to the brandy bearing St Bernards? Or were we in Kent? It all got a bit hazy. Not helped by watching Gina's battle scarred 'stag' Pearson rearing up to seriously intimidate Jeremy's and Tacey's steeds.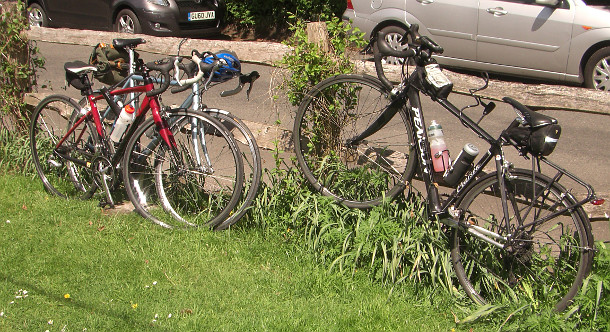 Back via Lingfield and Marden Park without incident and just beating the late afternoon rain showers. Over 50 miles!