Let the Train Take the Strain
A cycling holiday in Germany, with the help of Eurostar from London.


This year's continental tour for us (myself, Tom Vaz with his 2 boys, and my son Paul) is a meander along the Rhine and Mosel river valleys. Or not to exaggerate, part of them as they stretch a very long way!
Our bike holiday is a circular, 10 day tour, joining the Mosel at Trier in Germany, cycling down river to just south of Koblenz, then crossing over the Hunsruck mountain range to Boppard on the Rhine. From there we cycle up the Rhine as far as Bingen, then over the Hunsruck again, to Bernkastel on the Mosel, enroute back to Trier.
My very first cycle tour was a similar tour of these two rivers, led by John T and accompanied by Meike, Jack and Joshi. On that occasion we flew by Ryanair to Frankfurt-Hahn. This airport is only about 20 miles from Bernkastel, however taking bikes on planes is now a lot of hassle. So this time we are letting the high speed train take the strain. Only 2 hrs by Eurostar from St Pancras to Brussels!
Eurostar have a very comprehensive and informative website, covering just about every possible query.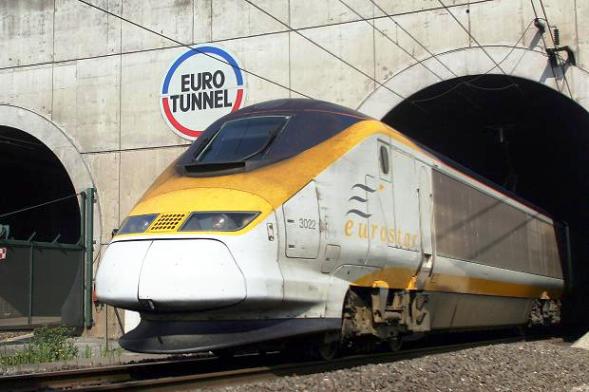 Eurostar can be expensive but by booking early (tickets become available 3 months in advance) we got the price down to only £39. That is very good value! It is also wise to book the bikes in advance.  As a party of 5 we got the bikes carried for £22 each. A total of £61 all in.
From Brussels we take a train straight thru to Luxembourg city. This shorter part of the journey takes an hour longer than London/Brussels! Passenger and bike tickets on this train can be booked a month in advance, so we have not yet done this. From Luxembourg to Trier  (using a bike route suggested by ViaMichelin) is 34 miles.  Leaving St Pancras on the 8.04 train we should be in Trier by evening time.
We have booked overnight B&B at Trier for both our first and last nights on the continent. As on previous foreign tours, where advance booking has been considered to be wise, we have used Booking.com as there is no charge if we should have to cancel for any reason.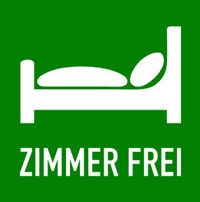 For the rest of our trip we will pick our B&Bs as we go along. There are normally plenty of "Zimmer freies" along the Mosel and Rhine, so this should not present a problem.
The travel plan, allowing plenty of time for site seeing, goes something like this:
Sat :  Trier to Bernkastel = 70k/44 mls – for overnight stay
Sun : Bernkastel to Cochen  = 64k/37 mls  – overnight stay
(Berkastel and Cochen are famous must see places!)
Mon :  Cochen to Lof  = 28k/17mls – Here we cross over the Mosel by a local bridge and take the L207 over the Hunsruck to join the Rhine at Boppard = another 17k/11ml – for overnight stay.
Tue :    Boppard to St. Goar, only 35k/22 ml  to allow visits/sight seeing at both places.
Wed:    St Goar to Bingen = 31k/19 mls – for overnight stay
Thur :  Rest day in and around Rudesheim (other side of Rhine by ferry)
Fri:     Bingen to Mulheim = 80k/50 ml – for overnight stay back on the Mosel
Sat :     Mulheim to Trier = 62k/35 ml  – for overnight stay
Sun:    Cycle to Luxembourg,  trains to Brussels/London. Arrive back in UK, late evening.
There is much to see and do along these rivers which are renown for their castles and very old, traditional towns and villages. For example Boppard with its 100 year old Hunsruck Mountain Railway, the steepest in Europe. Bikes go free on this railway, so it is well worth taking the bikes up for the high speed descent back down the winding mountain road!
The the rivers have much to offer.  Ferry crossings or longer boat trips,.the famous 400 foot deep gorge by the Loreley on the Rhine near St. Goar. And last but by no means least, the famous fine wines of this region!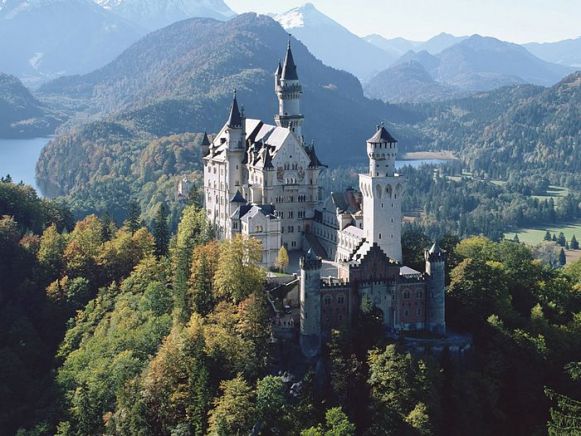 The Rhine is famous for its many castles.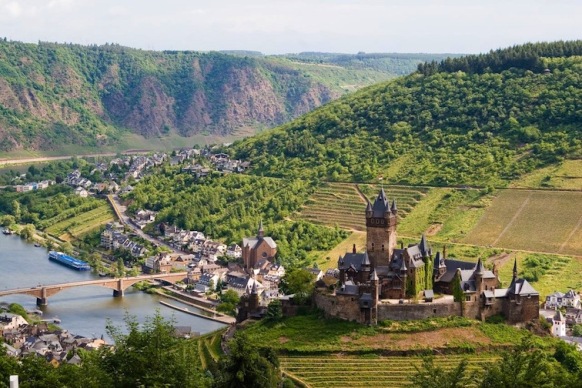 And the town of Cochen on the Mosel is not to be outdone!
Cycling along the river side cycle paths are an easy pedal. However as you can see from the above photos, those who seek a bit of hill climbing have plenty of opportunity by cycling up the valley sides. And we do have to climb over the Hunsruck mountain range, twice!
For those who might be new to cycle touring, a much asked question is " What do I need to take?". It is certainly something that I wanted to know and a comprehensive packing list can be found here  http://anerleybc.org/turnbull-tours/
The internet is a valuable resource with lots of useful websites on cycling in the Rhine/Mosel areas. This one has a useful,navigable Google map of the the cycle route from Trier to Koblenz, with another page showing distances between towns/villages along the river. Also links to tourist information sites including B&B.
Can't wait for the off, at end of June!
Des.