Sunday Ride: 11th February 2018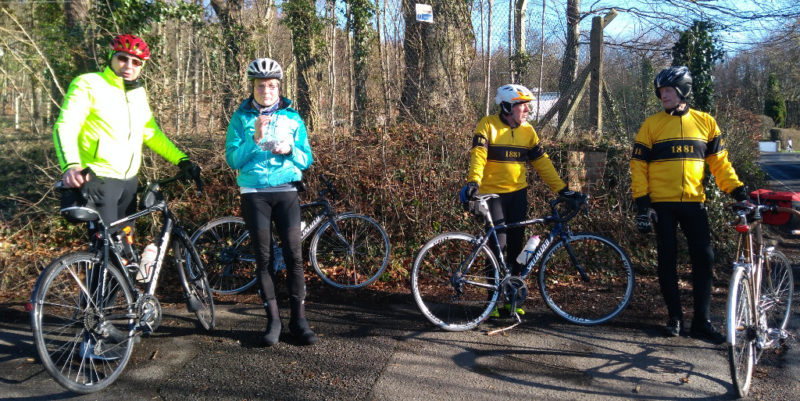 Mark H led the charge up Beddlestead en route for the Teal Cafe at Hildenborough. The picture above is far from the first of that particular spot. Its just 20 yards up the Pilgrims Way after a fast descent of Clarkes Lane which is a notorious haunt of the puncture fairy. Barrie attracted her attentions that day though he was commendably fast at fixing it – which was some relief as the air was decidedly chilly.
Dunton Green, Sevenoaks and Knole Park brought no more surprises. The waitress at Teal Cafe did ask if we wanted to enjoy more of the fresh air but we wimped in below this welcome sign: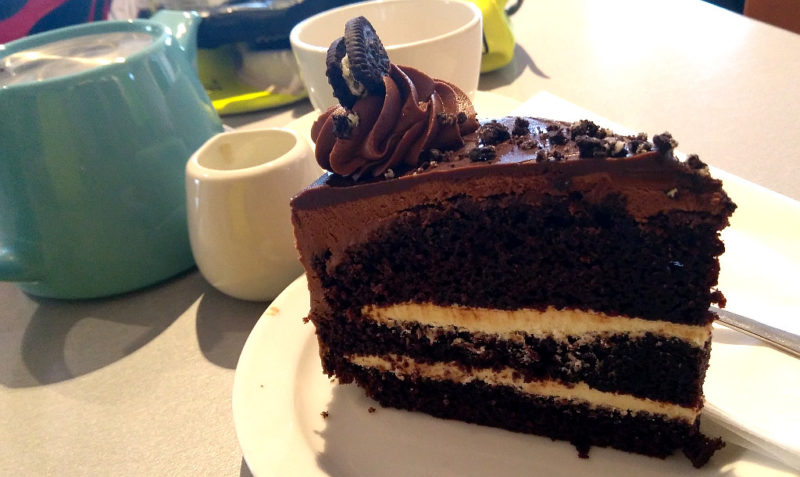 Instructions obeyed!
Coming back we made our pilgramage to Frank's Corner before four of us retired to test the newly re-opened Griffin (was it the Bricklayers?) at Crowhurst. It was after one and we were the first in. A few more arrived a little later but it has a way to go to become economic methinks. The food looked good so is that just a dead location?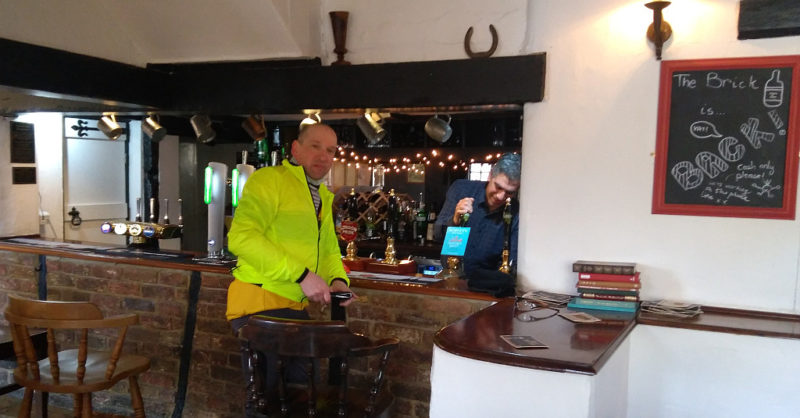 It was a bit of a shock coming out. It was colder and it started to hail which kept up most of the way back to Croydon via Marden Park.
Sorry, no route map this week. My trusted GPS phone decided to have a bit of a hissy fit.