Saturday Ride: 17th February 2018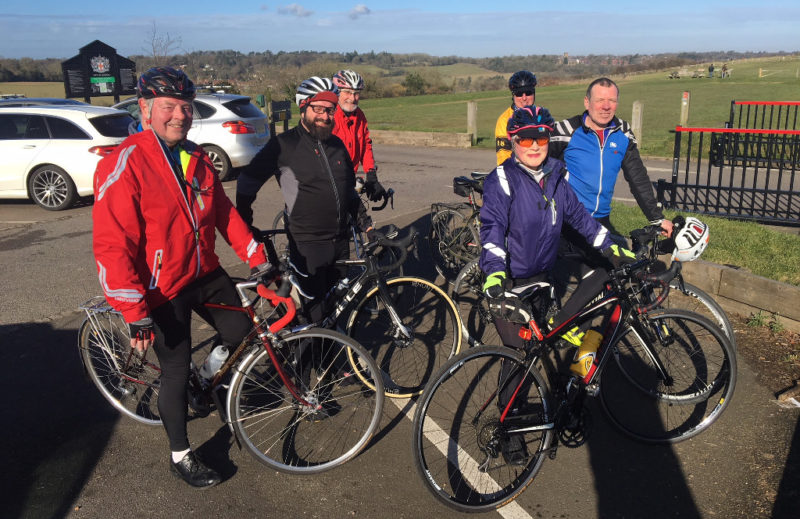 A tea stop record breaking ride for the Saturdays.
Seven of us at the start with two more to meet us at the Red Rum cafe Linfield provided a good mix of regular Saturday riders plus some new faces.
At last the weather had broken and we had glorious blue skies out and back.
The ride pace was deliberately easy as some of us were recovering from flu and mince pie overdose. The first climb was Farthing down, after which we regrouped at the car park for a sunny team photo.
The route took us to Bletchingly, Outwood, Newchapel and on to Lingfield where the Red Rum cafe was as welcoming as always. Here we met with Miles and Jeremy who had missed the start by a minute or so.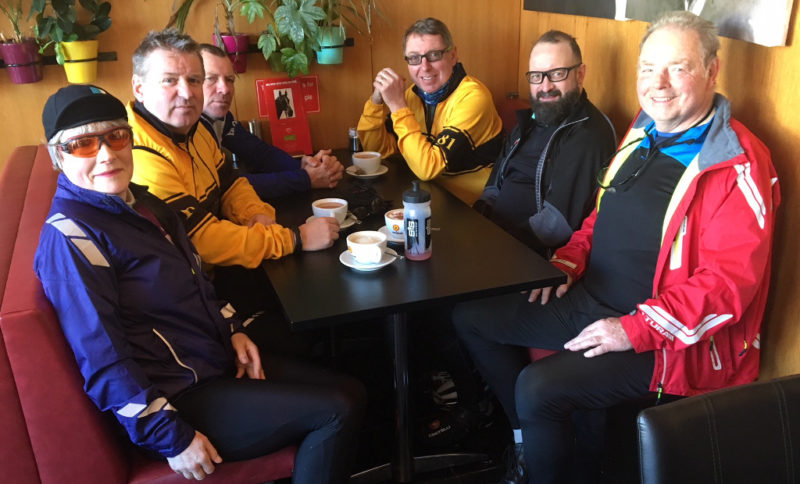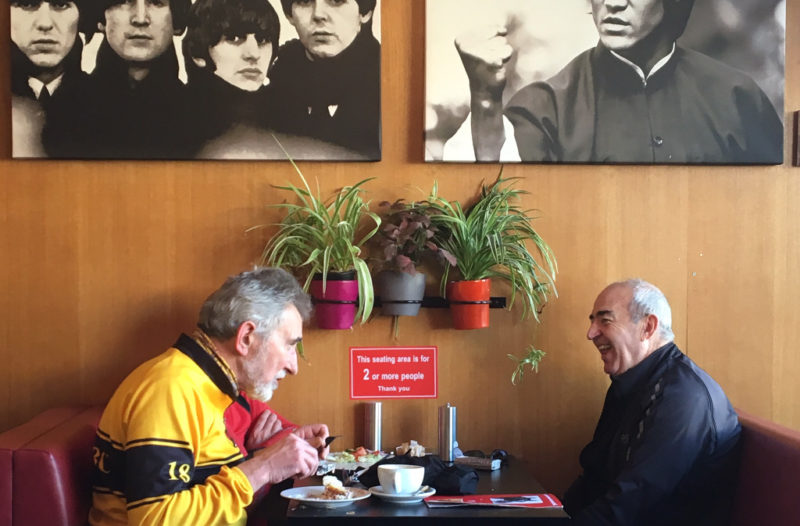 Having not checked prices before ordering, Karen was a little taken aback at the till when her bill came to £2,302.10 for a cup of tea and a piece of toast! Fortunately it turned out to be an "administration error" and a more reasonable £4.60 was charged instead.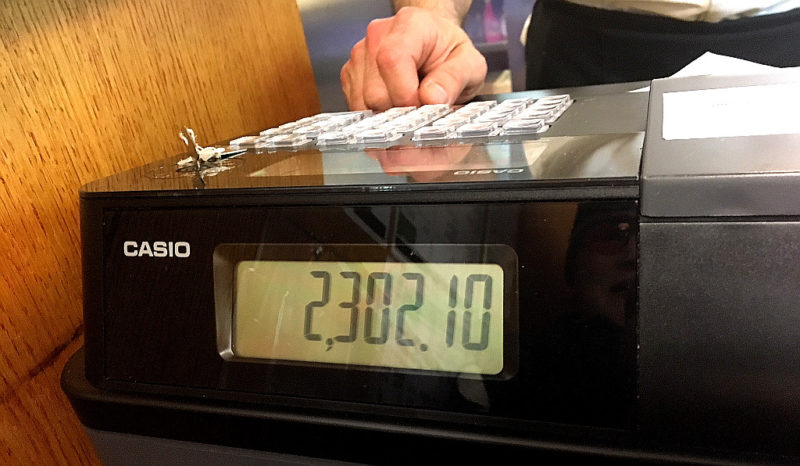 Return via, Charlwood, Marden Park and Welcomes Road to the Wattenden Arms where Gorm discovered his rear derailleur cable had snapped. Good job it snapped close to the end of the ride and he was able to ride downhill to Geoffrey Butlers where a repair was made.
Total distant 36 miles at a gentle 11 mph