Downhill Comp: 11th November 2018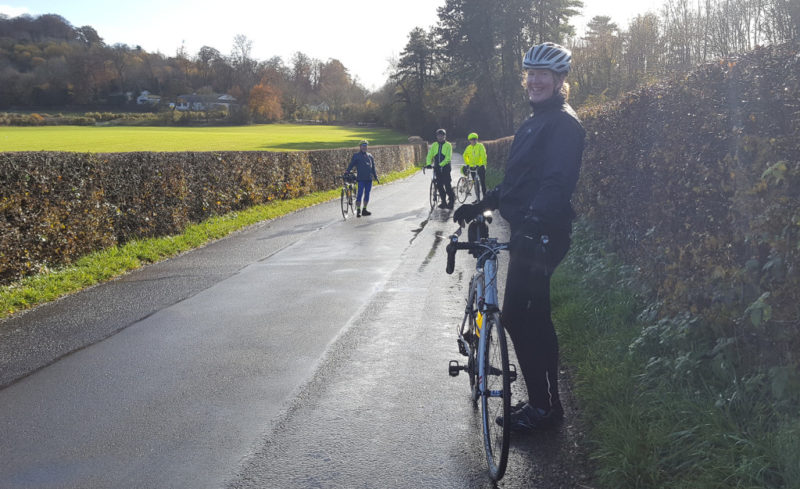 4 of us met at Shurguard for the very short ride to Woldingham. A quick assessment indicated we all had a shout so we headed off up and over the hills of Caterham.
Tina promised to meet us at the start and sent us several taunts of her training routine (pasties) while we fools were sweating up and down Surrey mountains, losing valuable ounces.
Anyway we met at the top of Marden Park and John Drake led off armed with a piece of chalk.
Our resident poet Sir Bob the Builder described Tina as a lycra clad Downhill Goddess, "She glided past me, nose to the handlebars and arse in the air in a perfect streamline."
Of course, against the professional pastry based training, we stood no chance. Tina swept us aside and won by 10 metres.
Tom V