Saturday Ride: 10th November 2018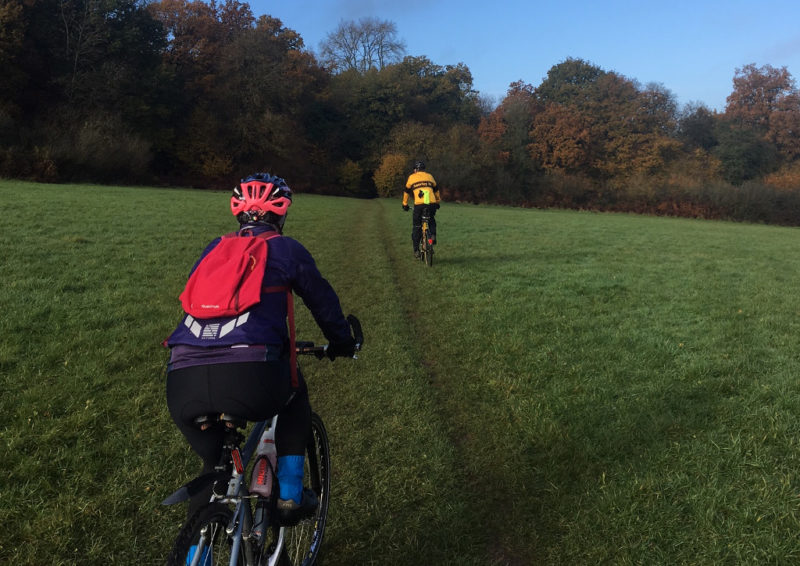 A glorious day with beautiful Autumn colours and slippery leaves.
Four of us Karen Bob Roger and Pete set out for an off road ride through some spectacular country side.Those of you who are familiar with riding up farthing down on the road should try it off road through the valley and then into the woods. It's a gentle incline and very pretty.
We then headed across field from Chaldon Church. Two months earlier we had cycled this route through 8 foot tall sweet corn. Now it was wide open space with a great view across to the Downs
Down Shepherds Hill on to Bletchingly and more off road to Godstone for tea at flower farm. The tea pot for three was a struggle to lift it was so big and bargain value too at just £3.50 and full enough for several cup refills
Return was via flower lane and the North Downs way where somehow we lost Karen. (She has since reported in live and well)
30 miles at an average 9.5 mph