Sunday Chase: 3rd November 2019
A good crowd turned up at Shurgard including Julia and Tom, Stuart, TomTom, , Tim and Sally, Pete S and Peter R.
The start time was 08:00, I took this sunrise photo coming through the new cycle path in Lloyd Park: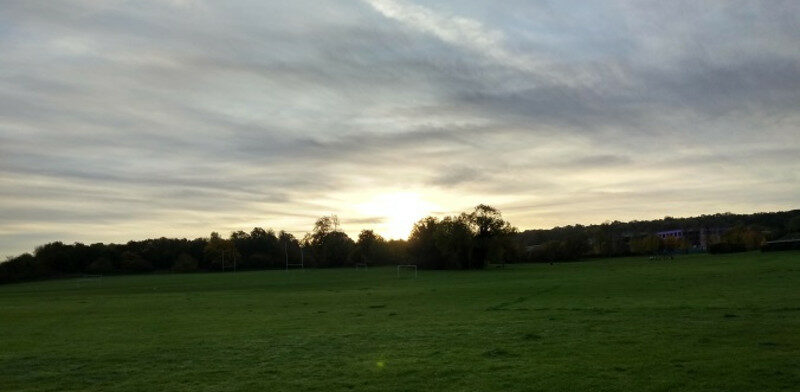 Even as we waited at Shurgard, a stream of veteran vehicles and cyclists, on very old and strange machines, came past us, here are a few: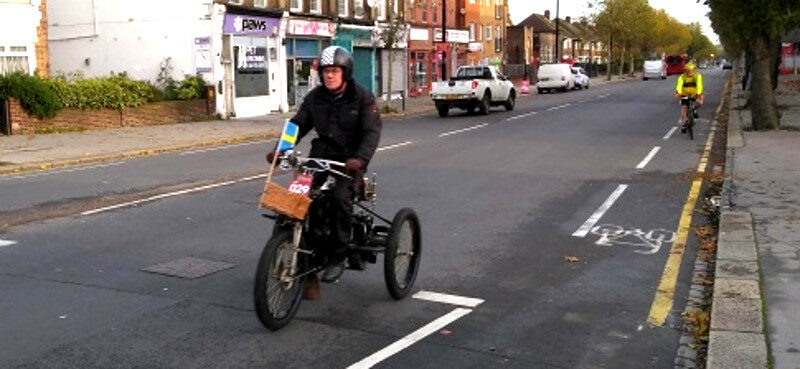 Stuart gave an unusual briefing about the ride, saying that it was more of a "do your own thing" ride, not riding as one group and trying to keep up with the slower cars, and meeting up in Crawley.
It was an interesting ride, down the A23 to Crawley, mostly enjoyable as the traffic was slowed by the veteran cars to a reasonable pace. Despite Stuart's briefing, I struggled to find many of the cars that I could keep up with! We inevitably split up and some riders decided to turn back before Crawley. Karen, Stuart, Tim and I met up in Crawley and some of us enjoyed monster burgers at the Scout Stall in the town, where we could watch the cars come through the town. I think the others turned back before Crawley.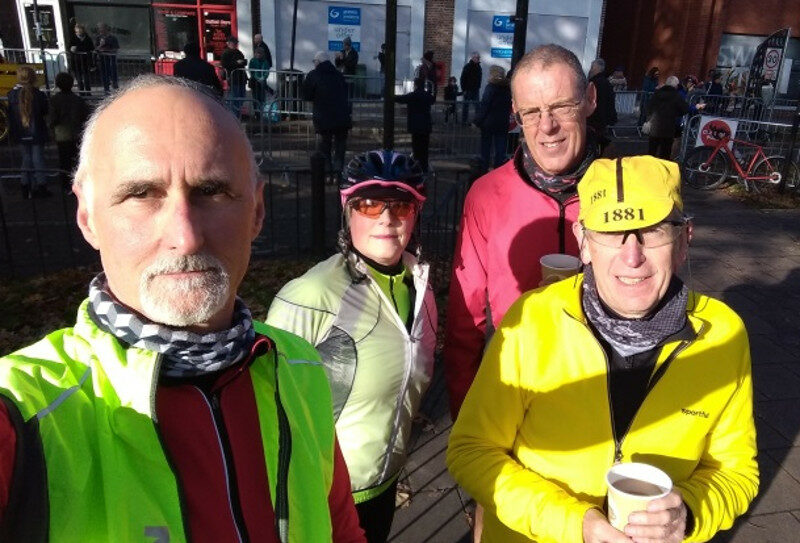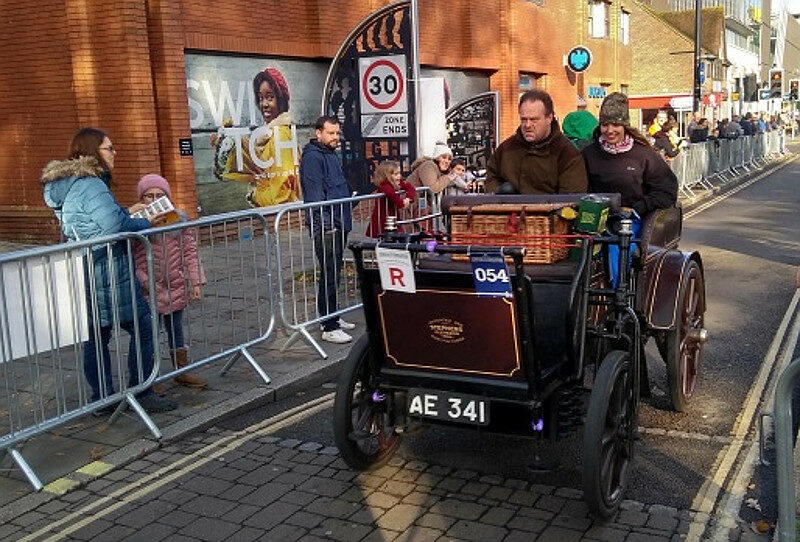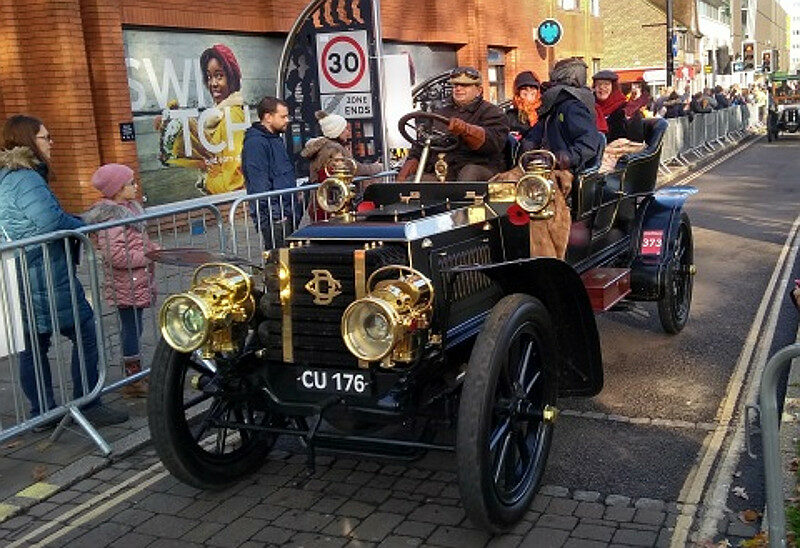 Encouraged by the good weather, we decided to press on to Brighton. This was a very interesting experience. We followed the A23 for a while, then went on parallel roads, then back on the A23 for the last blast into Brighton, which was a bit hairy.
Tim had somehow got separated and we waited for him on a couple of occasions, only to find that when we got to the Regency Café, he was already there!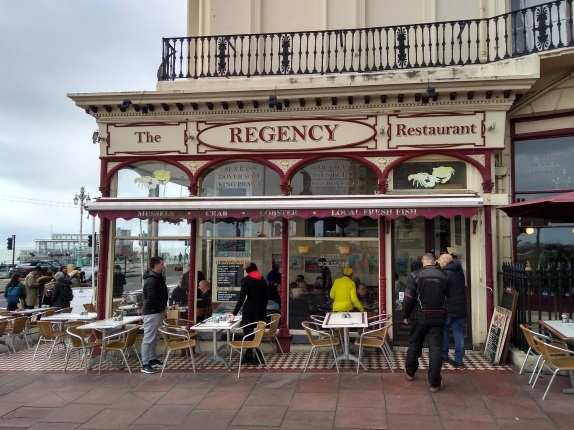 We were not the only cyclists on the run. This was someone riding a repro bike in the spirit of the day, but there were much older bicycles on the run.
After a fish and chips meal at the Regency, I decided to let the train take the strain while my three companions set off to cycle back.
A very enjoyable day out to Brighton, using roads which we would not normally use nowadays.
Peter