Tuesday Steady: 5th November 2019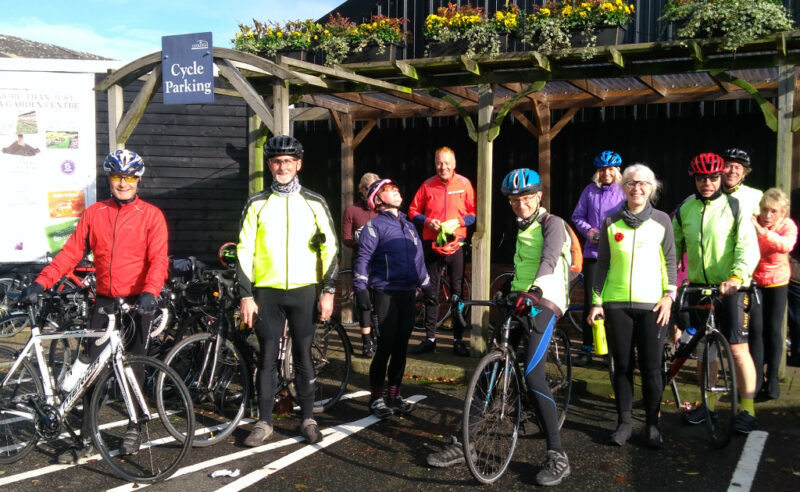 Sunny but cool – twelve on the steady ride, around the same for the earlies & relaxed so an impressive November turnout by the Anerley. Nice to have Moira along – just flown in from Canada for a few weeks.
As it was a short ride to Knockholt Coolings Peter took us up Beddlestead. Nicer was Chestnut Avenue. The worst of the holes in the untarmaced section had ben filled except for the last 20 yards which was more like a colender.
Arthur's at Coolings was as expensive as ever but then it wasn't a squeeze for 30+ golden tops. Then off – right, not left, down to Pratt's Bottom and along the A21 cyclepath (did you know it even existed?).
Then up Old Hill and along to Downe stoppingg to admire the poppies outside the George & Dragon – Nigel Farage's local no longer having been banned – not for his politics but for his driving …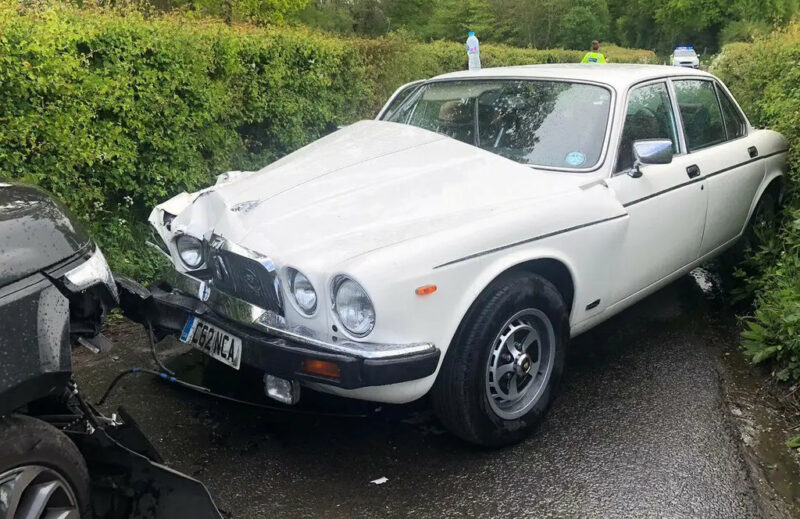 Moral: If you want a pint – don't wipe out the landlord's classic Jag! Story here: https://www.independent.co.uk/news/uk/politics/nigel-farage-car-crash-banned-pub-landlord-kent-brexit-party-a8909856.html
From Downe it was down Keston's notorious Church Hill and home along the ridge back to Warlingham. 34.10 miles @ 11.05 mph.