Sunday 18th Aug – A History Ride!
This Sunday Ride was inspired by Tom Tom. The week before, he had told me that there was to be a Fly-By at Kenley Aerodrome to commemorate what became known as "The Hardest Day".
In WW II the Battle of Britain started in August 1940. This was when the Luftwaffe set out to bomb all the airfields in southern England in order to put the RAF out of action.
Although not the first or last attack of the Battle of Britain, the 18 August 1940 was known as "the Hardest Day" because it was on that day that the heaviest attacks took place.
Newspaper reports suggested that over 900 German war planes, bombers and their accompanying fighters, had set out to destroy our air force. At the end of what started as a bright, Sunday summer afternoon ended with 10 people killed, mostly at Kenley, with 19 wounded and around 63 RAF fighters destroyed, and a further 39 damaged. The Luftwaffe fared even worse: 94 aircrew killed plus 65 wounded or captured, along with around 70 aircraft destroyed and 31 damaged.
Kenley Aerodrome got a pounding, resulting in many deaths of RAF personnel, destruction of fighter planes, airport buildings and the runways. However as shown above the Luftwaffe suffered greater losses of planes and aircrew that we did. And below are some of " The Few," who against the odds, won the Battle of Britain.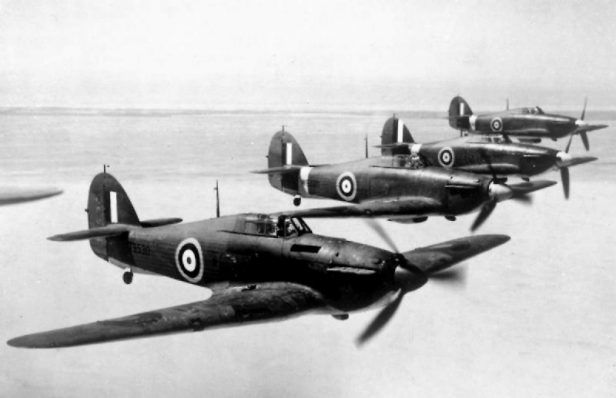 The Fly-By was scheduled for 13.23 hrs (RAF precision timing!) so 7 of us decided to do a short but hilly ride around our country lanes, to finish with a tea stop at the "Coffee and Cream" at Caterham on the Hill and then pedal off to the aerodrome to see the fly-by.
However, the weather put paid to that!
Having climbed the steepest of the hills up to the heights of Woldingham, it started to rain. So jackets on, we continued, taking the steepest descent down Tandridge Lane to arrive at the A25. By then the rain was chucking it down so we headed off for an early tea stop at Flower Farm. We got there just in time to bag the best seats because we were followed by a big group from the Velo Londres C.C who had also decided to get out of the rain!
Eventually the rain stopped and with at least a hour to while away before we needed to head back to Kenley I decided to enlighten them on a bit of local history.
Before the air armadas of the Luftwaffe, the previous most serious threat of invasion had been that intended by the Spanish Armada, but destroyed not by bombs, but English canon balls.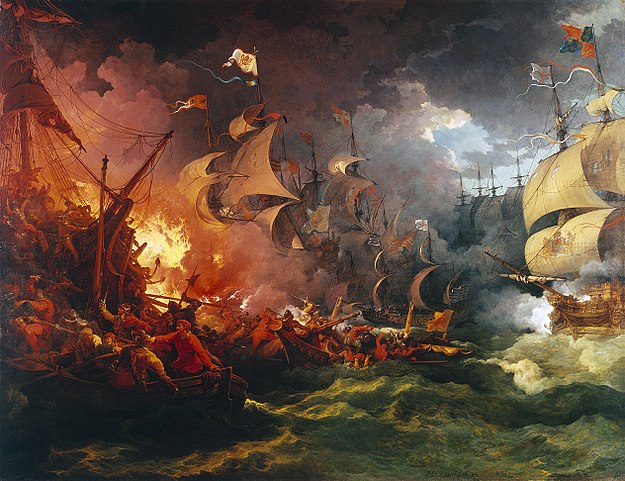 Now not many people know this, but in the Village History of Godstone is this interesting little item:
"A new stage of Godstone's History was started by George Evelyn, grandfather of John Evelyn, the Diarist. During the Wars on the Continent, Evelyn met a German Spy and for the sum of £300, he learned the Secret Formula for making a cheap form of Saltpeter, which is a very important ingredient of Gunpowder.
About 1556, Queen Elizabeth I granted him the monopoly for the manufacture of Gunpowder. For this purpose, he added Godstone's Leigh Mill (mills were used to manufacture gun powder) into his extensive ownership of local mills. And without a ready supply of Gunpowder Sir Francis Drake and the small English ships would not have been able to defeat the much larger fleet of the Spanish Armada".
And not many people know that the Evelyn family subsequently became the owners of Flower Manor, and hence part of which is now Flower Farm and its tea shop!
It was my understanding that the Evelyn family were probably buried at St Peter's Church at Tandridge. So after a ride past the Ivy Mill pond by Godstone Green (another of Evelyn's mills) we continued, via Rabies Heath to the bottom of Tandridge Lane. After slowly pedaling up the 10% climb, past The Barley Mow pub, we arrived at the church.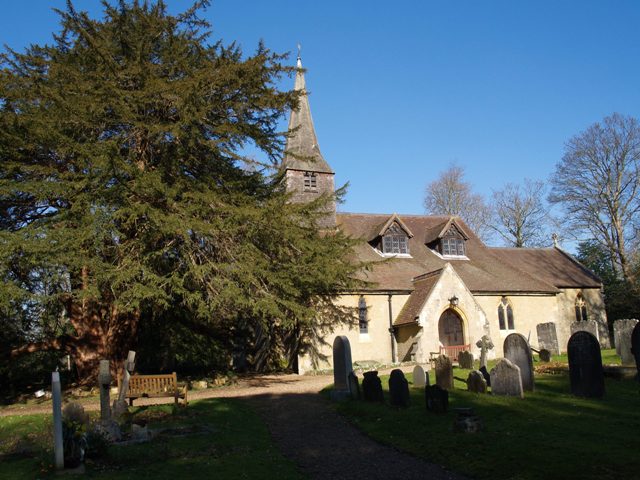 It was a beautiful church but no effigies or tomb stones to indicate that the Evelyn family members had ended their days here. But there was a magnificent old yew tree, (To left of church in above photo) which is of huge girth, measured in 1912 at 32.5 feet! This suggests that the tree is about 1,500 years old!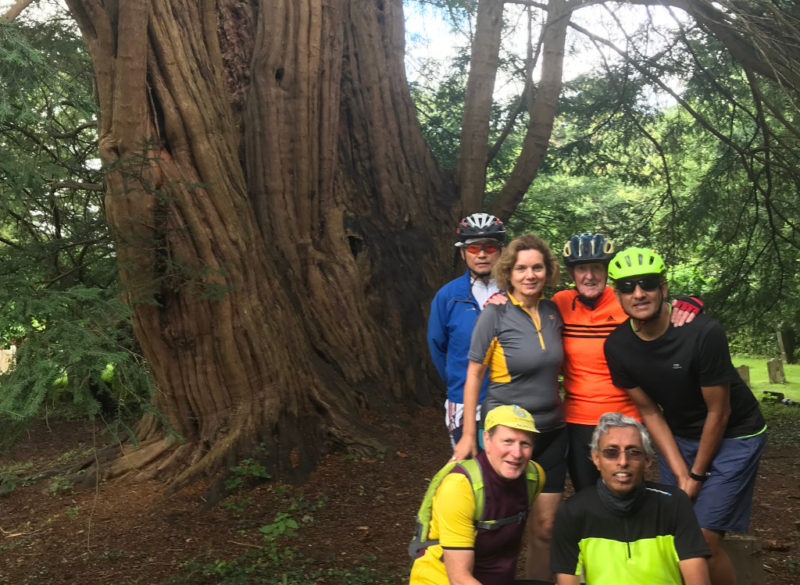 But now it was time to head off, back to Kenley Aerodrome. Only 2 more steep hills to climb, but which slowed us down, so as we got to the railway level crossing at Whyteleafe (which was closed!) we heard and saw the Battle of Britain Memorial Flight pass over our heads! As the Flight does 3 passes over the aerodrome we stayed put to see the remaining 2 fly-bys.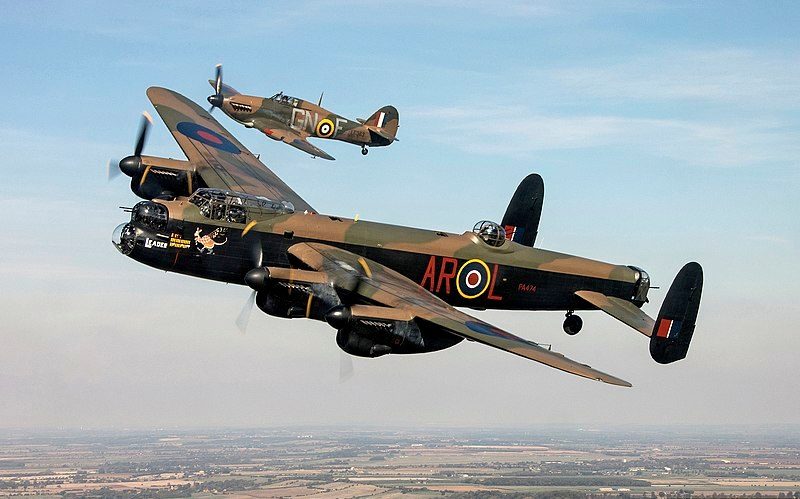 But we did get there eventually, to meet up with Jenny, Barrie with his dog, and Graham on his mountain bike. Barrie (without bike) did explain that in the morning he had been out bike racing – another time trial to add to his laurels!
Des
And a P.S.
As a result of The Few causing so much damage to the German bombers, the Luftwaffe changed tactics and a new phase of the air war began. This became known as the Blitz.
Instead of day light raids on air fields and important military targets, the Luftwaffe began night time raids on civilian targets – cities. Obviously London became a primary target.
The concentrated bombing during the night time Blitz lasted only 7 months, October 1940 to June !941. But the damage caused was very extensive.
Below is a map showing the bombs which official records show as landing in and around an area of Croydon. I lived in Selsdon all during the Blitz and subsequently in later war years, we children used to play in the ruined houses and bomb craters.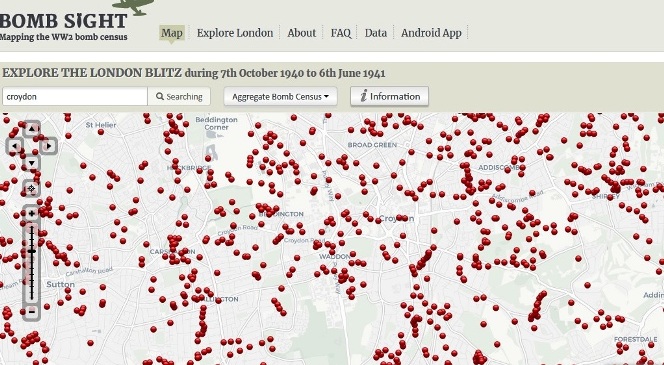 This navigatable map, (I have centred it on Croydon) can be found at http://bombsight.org/#14/51.3703/-0.0778 if you want to check out any area in Greater London where you might now live.