Saturday Ride: 17th August 2019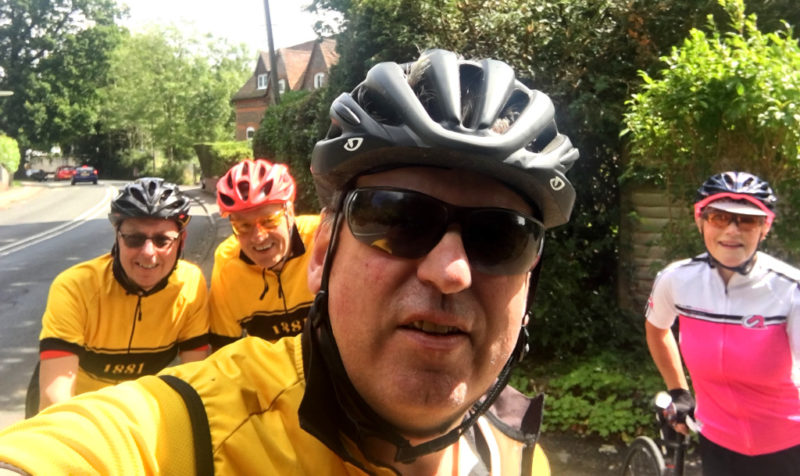 Just four of us out today, Karen, Roger and Pete met at the start with Ian joining us at Farthing Down. It was a very pleasant and uneventful trip out to Horne Golf club for tea where the service and ambience was excellent as usual.

On the way out for a change rather than heading on to Smallfield we took a left turn passed the windmill at Outwood . This turned out to be a quieter road with a nice downhill section so one to remember.

Our return was wind assisted via Crowhurst, Marden Park and up the Zig Zag to the Wattenden Arms, where we were reminded to "Book early for Christmas" – In August, for goodness sake!