Sunday Ride into Rain: 18th August 2019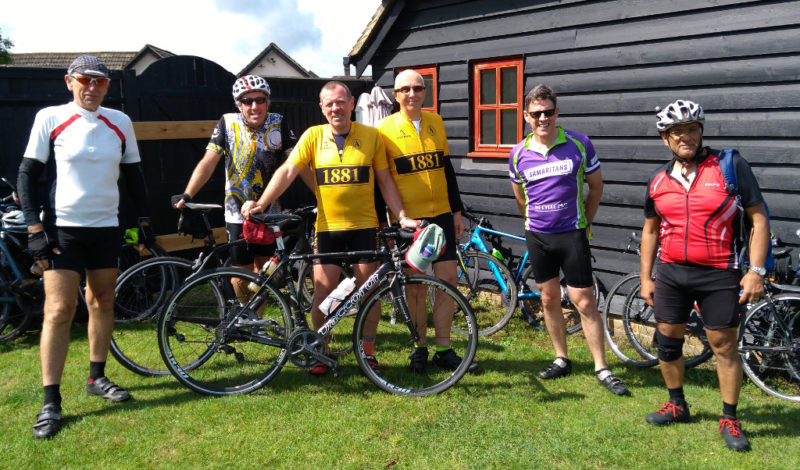 A ride to Horsham's Strawberry Fields ran across an unexpected window of rain starting in Redhill and catching most unequipped. We plodded on down Trumpet's Hill to find the deer had deserted the deer park. Wetter and wetter past Henfold Lakes.
Should we abort to Tanhouse Farm asked Mark in Newdigate? No one objected and so the raingods deserted Surrey to dampen Kent – and so we went on to the Strawberry Farm Tearoom – but no strawberries!
Back via Reigate Heath drying out all the way.