Saturday Long: 19th October 2019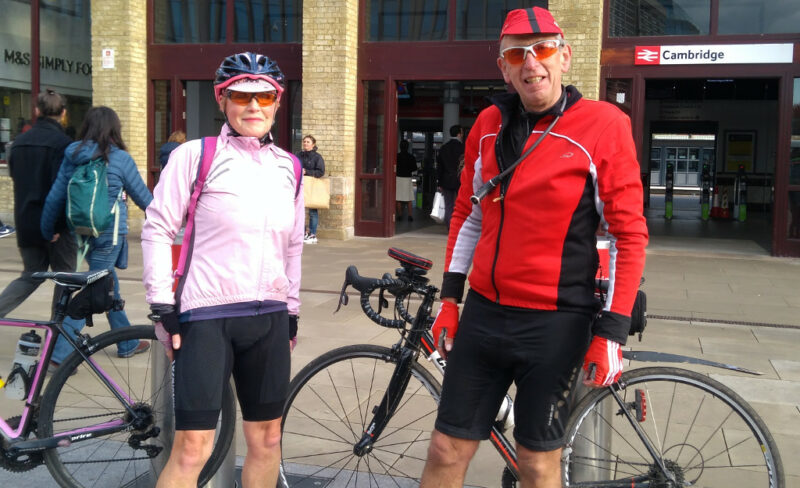 Cambridge and back was the target and another imperial ton under the saddle. Not loving the prospect of cycling through central London two of us took the 8.01 Cambridge Flyer from East Croydon and got off at Finsbury Park (honest!).
A friend had supplied a GPX which took us through a convoluted route through backstreets and parks through most of what remained of North London. The only real bit of on-main-highway was a chunk of the A10 blessed with splendid semi-independent cycling infrastructure that could only have been designed by real cyclists. If only Croydon could follow their example on the A23!
Eventually we reached Enfield Lock. On reflection we would have made this our start point. It also shares the advantage of being the last FreedomPass station for those of a certain age. This is where we first hit real country, or at least country park. A 2 mile stretch of towpath didn't impress my fellow rider so maybe finding a tarmacced alternative might be be an idea.
Thirty two miles in we reached the delightfully named Puckeridge and the appropriately named 'Something Lovely Tea Room'. Good food at a good price. On leaving we encountered a cyclist with a front flat, no pump and not understanding the difference between a tyre and a tube plus 3 miles to the nearest bike shop. We left in the care of folks who promised to get him there.
However the puncture fairy had her revenge shortly after on Karen's rear. It took four of us to get the tyre off and thanks to the pair who stopped to help a quick squirt of CO2 in seconds put the bike in a better place than my puny mini-pump would have done in a month of Sundays.
On we went through suprisingly rolling countryside (it was supposed to be a 'flat' ride). Beautiful scenery and eventually Cambridge. The expected shining spires turned out to be the post modern brutalism of the Papworth Hospital and Cambridge Bio-Medical Campus.
Then we followed the guided busways to the station and obligatory photo. 100km of 100 miles completed. The arithmetic showed we didn't have to cycle all the way back to Finsbury Park and it was already 3.:30pm with sunset before 6pm. So with a brief stop for cake at the Shelford Deli we headed for home as fast as possible – not helped by us both hitting the wall but at different times. As usual you can ride through this and the legs refresh themselves. However by the time we got back to Puckeridge the spectators looked as though they had been waiting a little too long …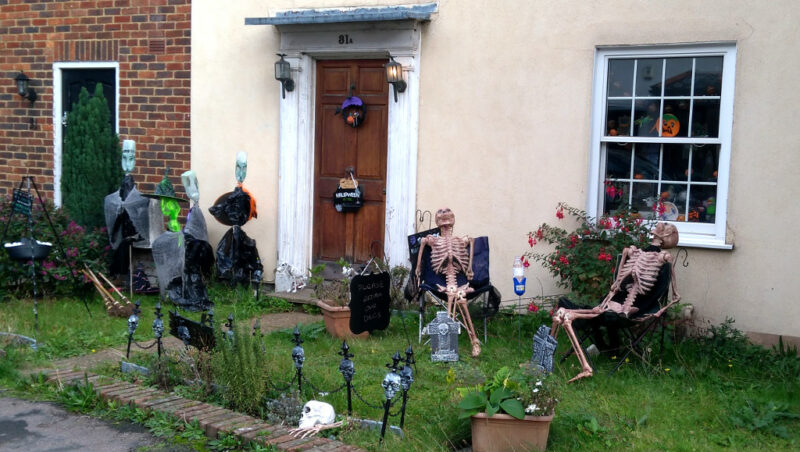 And it was getting dark after a spectacular sunset. Onward worrying about the off road unlit bit in the dark when we spotted a railway station just as the hundred miles clocked up. We adjourned to their local hostelry to peruse the timetables and eventually took the 20:17 from St Margarets (Herts) back to Liverpool Street and then Overground from Shoreditch High Street home.
You can download our route below. We may re-run it in the spring with the option to train back direct to East Croydon as a 50-miler.