Saturday Ride: 30th December 2017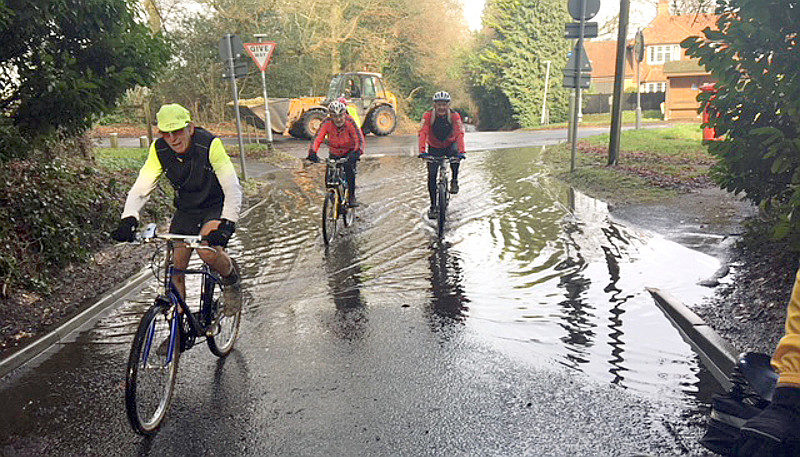 A new record for The Saturdays with a baker's dozen waiting at Shurguard for a trip off road.
Soon to become the Dirty Dozen we heading along Brighton Road and up Old Lodge Lane before going off piste and into the mud. It had rained a lot the previous day and overnight so what was expected to be a gravely bridle path was pretty muddy and slippery.
The path cut through to Caterham drive and then up through woods to the Fox at Old Coulsdon and into Happy Valley where terrain was firmer but still slippery.
Up the other side of Happy Valley we were back onto paved surface through Chaldon and out towards Bletchingley where another muddy trail awaited us.
The planned teastop of The Green Rooms Godstone was closed but Flower Farm made a fabulous and very reasonable alternative which we shall use again.
Home via the familiar Marden Park route where half the group peeled away and headed homewards leaving the die-hards to head for more off road and two unscheduled dismounts. Stuart claims he was taken out by Roger and Roger blamed a tree stump. Fortunately more deep mud provided a softish landing for both.
The sign at the Wattenden Arms saying "please remove muddy boots" said nothing about removing muddy Lycra which was a relief.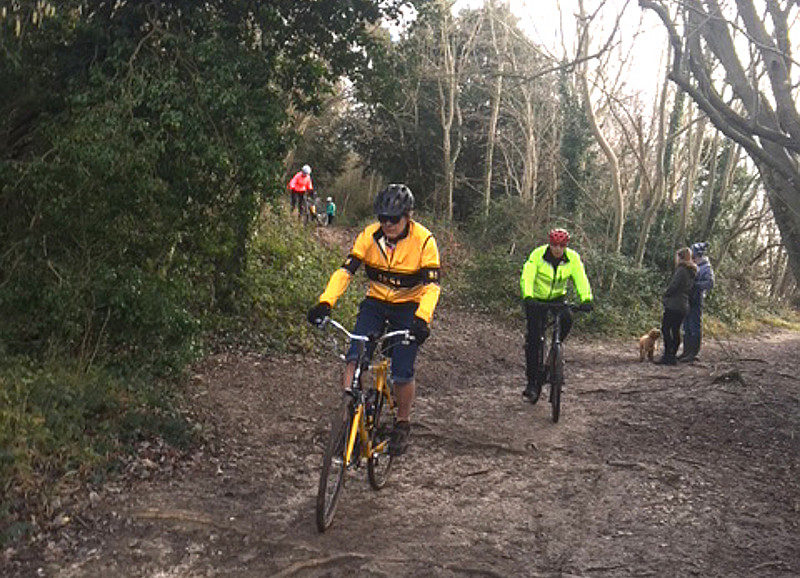 25 miles at a bog standard 9 mph