Saturday Ride: 22nd July 2017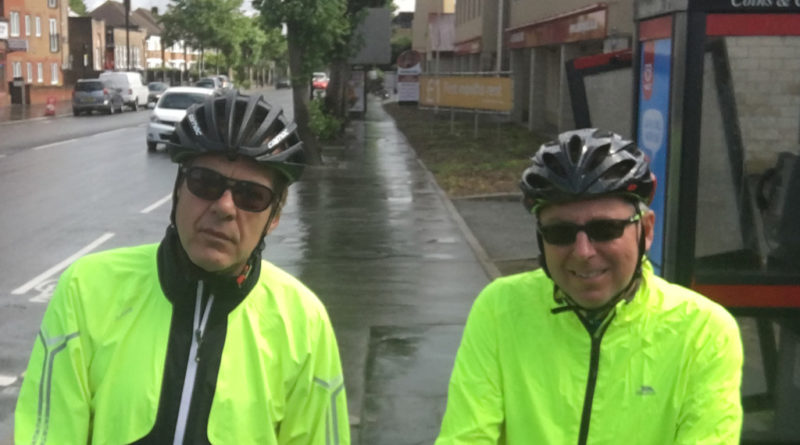 Well Auntie Beeb said there was a risk of showers and she was right, we must have found them all.
Four of us Bob, Miles, Roger and Pete set out up Farthing Down and onwards to Chaldon. Do take care if riding up Farthing Down in the rain as the cattle grids get very slippery, a rider in front of us had taken a nasty fall so we dismounted and walked across. Then we headed for Outwood via Bletchingly. We got soaked just before Outwood so Miles opted for heading home the rest of us took an early tea stop at Horne Park Golf club.
They are very keen to attract cyclists and have installed bike racks covered by CCTV so well worth remembering for future rides.
After drying out a little we headed for more rain, returning via Crowhurst, Jackass Lane Tandridge and Marden Park.
A damp 32 miles at a rather soggy 12.9mph