Sunday Ride: July 23rd 2017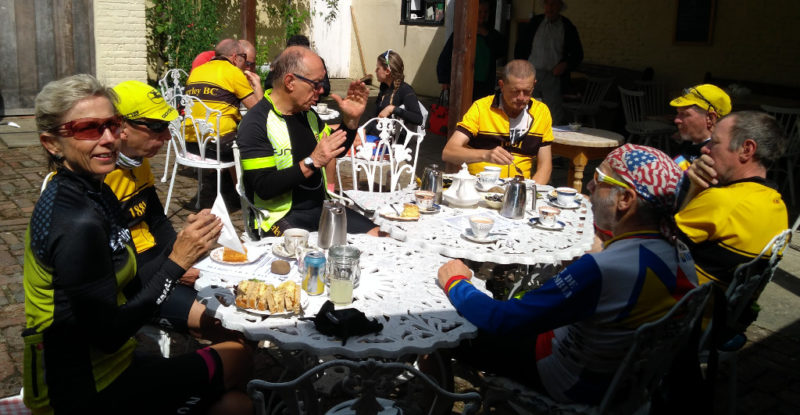 Tom V planned a shorter ride after last week's Eastbourne Awayday. But he was away himself and so Jim M stepped into the breach for a ride out to Chiddingstone Castle. Saturday's weather had been diabolical so we persuded Jim that Beddlestead Lane would be roo gravel and rock infested to ride safely. So, up to Botley Hill, for a canter along the Pilgrim's Way and through Braested before taking the 'easy' Toys Hill. Frankly most folks at the top thought it worse than Ide Hill.
Still the view and the descent are stunning. Uneventful until we reached Clinton Lane where the usual right turn sported a ROAD CLOSED sign. That doesn't normally stop The Anerley but as we considered turning right much to the annoyance of the traffic behind a couple of other cyclists confirmed there was 'no chance' of getting through.
We took the next right and found our way into the village entrance.
The cafe, and particularly the cake, was as splendid as ever. The Orangery beckoned but, as ever, was never visited. The ride back was lumpy rather than hilly with the main pack dropping the thirsty for a short diversion to the Barley Mow at Tandridge. Marden Park took us home.
48.64 miles @ 12.96 mph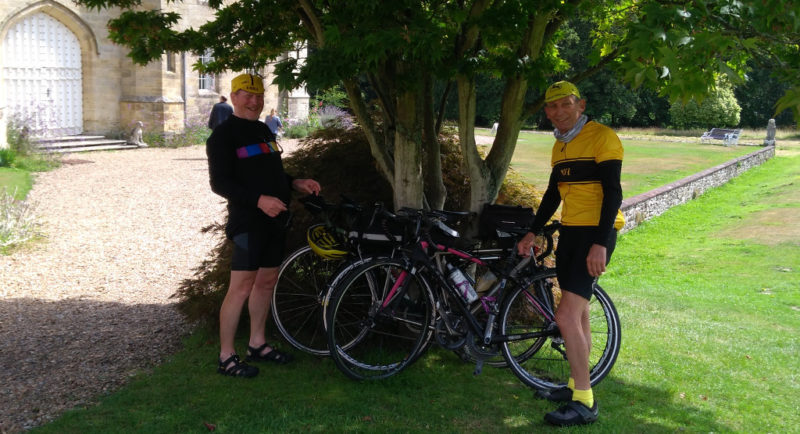 Download