Saturday Ride: 20th April 2019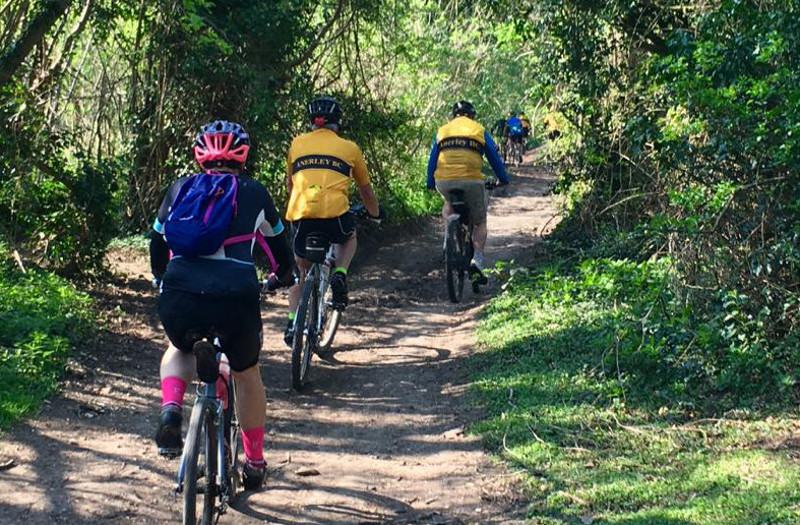 An absolutely cracking off road ride in glorious sunshine.
Nine of us turned out on an assortment of MTB's and Hybrids. Karen, Jim, Roger, Vince, Mick, Bob, Graham, and Pete to be joined later by Aidan at Tattenham Corner.
We took the train from Purley to Tattenham Corner to avoid busy roads and enable us to get straight onto the off road trails. Across Epsom Downs to Langley Vale and Staine Street then onto Juniper Hill and round Headley back to the west section of the downs and up to Walton on the Hill for Tea outdoors in the sunshine.
Then it was across Walton Heath, Banstead common, past the Sportsman pub at Mogador and onto the North Downs Way. After that it was through Gatton Park, Merstham and onto more trails past Hawthorn school and finally up Hextalls lane and War Coppice road.
A good time was had by all and we passed through some amazing scenery.
Total distance 28 miles at an average speed of 8.5 mph