Saturday Ride: 19th May 2018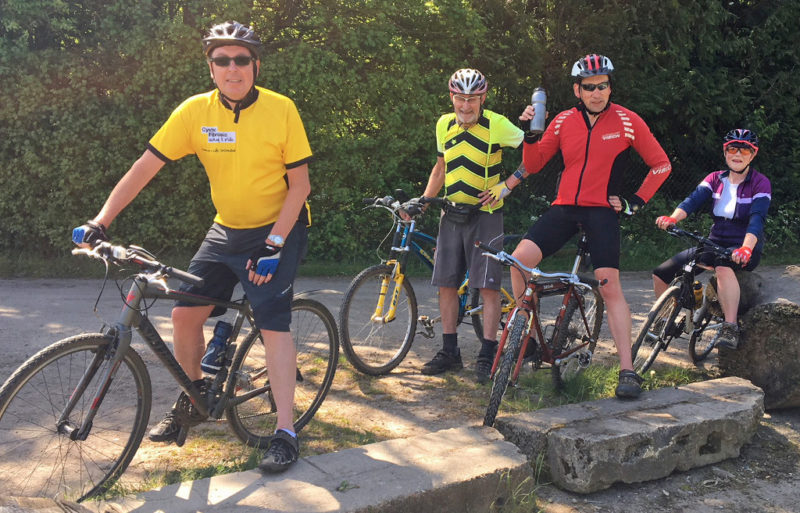 Three of us Karen, Roger and Pete met at Shurguard and were then joined by Jeremy and Graham on Old Lodge Lane.
The weather was warm and bright and our route was largely off road. We first cut through from Old Lodge lane to Caterham Drive, then up a bridle path to the Fox, along behind Caterham barracks and up to the North Downs Way. From here we continued off road downhill past the Orpheus centre and on to tea at the Green Rooms Godstone.
We're not quite up to log hopping yet so we just stand against them in a manly way.
When on road bikes the Green Rooms is not a usual stop off due to it's close proximity to Purley however for off road it is perfect. The food, service and prices were simply brilliant. The sun was shining so we sat outside and the waiter immediately brought out iced water while we looked at the menu. My poached eggs were some of the best I've had, lightly dusted with chopped fresh chives.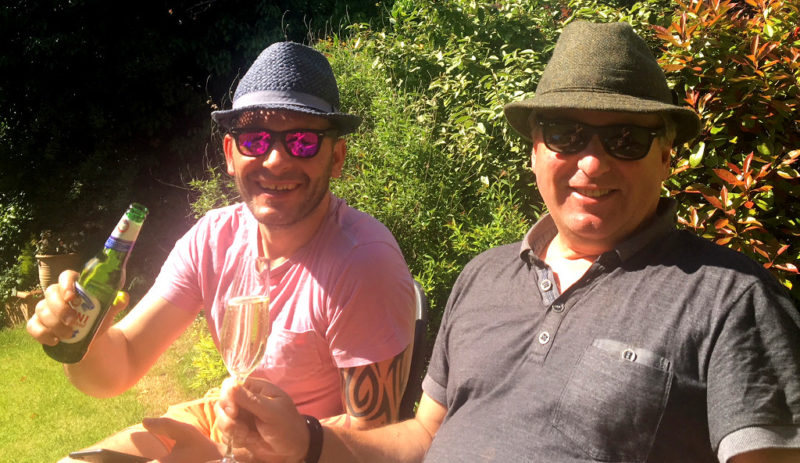 Other offerings included Parsnip cake and Courgette cake which sounded healthy but probably weren't.
After tea we headed up Flower Lane and then instead of returning via the girls school we turned left, back onto more off road and the North Downs Way up to the The Harrow On the Hill at Caterham for a quick beer. (For those who don't know it claims to be the highest pub in Surrey).
It was a shorter ride of just 22 miles as some of us had a wedding to attend, where cucumber sandwiches, strawberries and of course hats were obligatory.
22 miles at 10 mph. A very enjoyable off road trip that we will be repeating again
Pete S