Tuesday Ride: 22nd May 2018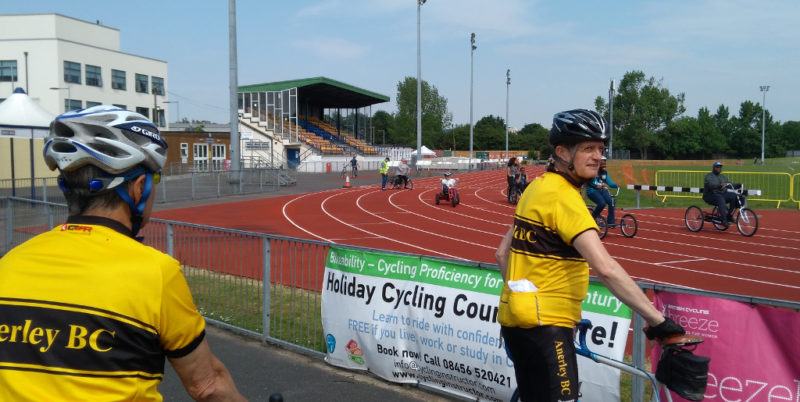 A combined 'A'&'B' ride as today was a recce for John D's Charity Ride on 30th June. We started by heading north to the Croydon Arena – the start of the ride – through some of South Croydon's most pleasant residential areas.
This also gave us the chance to see some real cycling around the arena by 'Wheels for Wellbeing' – the local charity dedicated to removing the barriers to cycling through physical or mental health issues. The charity that got our own John T back onto two wheels a few years back.
What more effective demonstration to show how a well organised charity can transform lives for the better?
We followed NCN21 southwards towards Biggin Hill and the turnaround point needing a Get out of Jail card? Or lunch?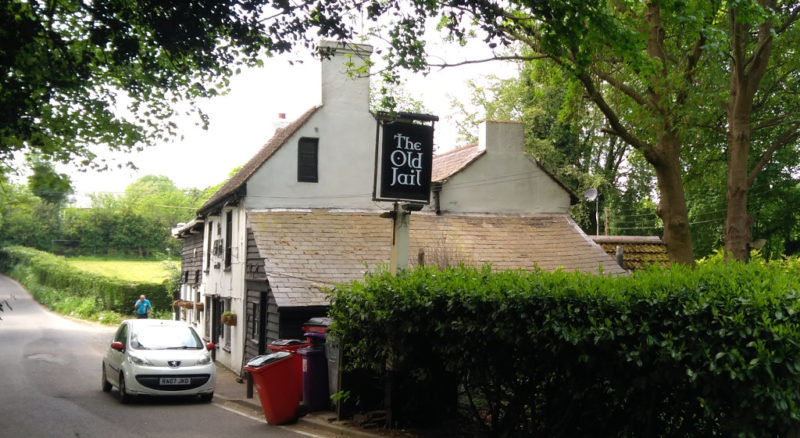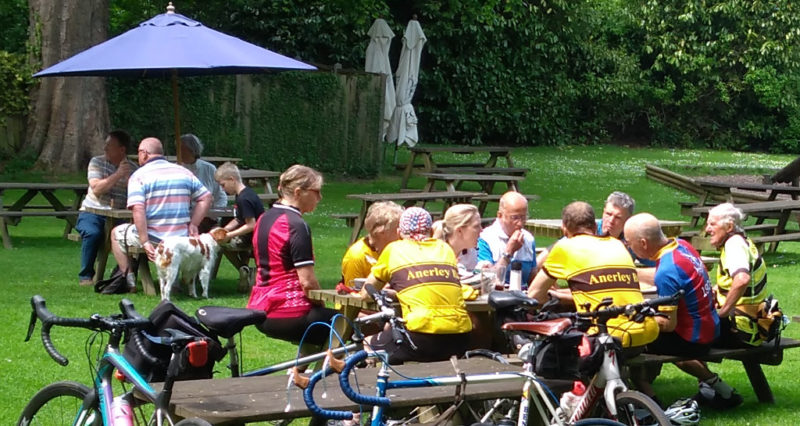 We rested for a little while and returned by another route through Chestnut Avenue/Tatsfield & Clarkes Lane. 27.61 miles @ a very leisurely 10.03 mph.
Download