Saturday Ride: 14th September 2019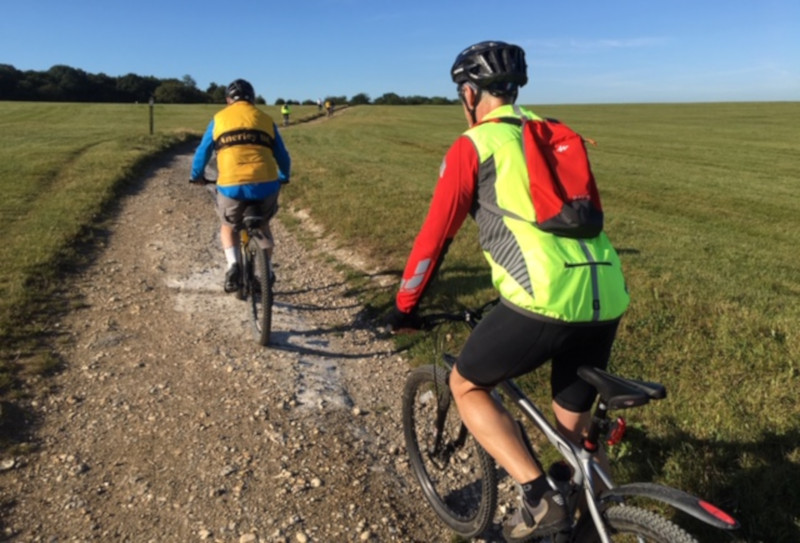 What a glorious day for a bike ride! Wall to wall blue skies and 25 degrees in the sunshine.Today was an off-road treat heading out to Tattenham Corner by train to get us straight onto off road trails across Epsom Downs. Peter R had dusted down his MTB for a rare outing and Chrys joined the Saturdays for the first time on his hybrid. Other riders were Bob, Roger and Mick.
The route heads out across Epsom downs and then along the Roman road Staines street to the top of Juniper hill. Then it looped back to the downs and up Ebbisham lane to Walton on the Hill, where we planned to have coffee but the sunshine had brought out the locals and all outdoor seats were taken. We chose to carry on another couple of miles to the Sportsman at Mogador and as the time had just passed noon we enjoyed a beer in the sunshine. Bob had stopped at Walton to feed the ducks but regrouped with us just as we were setting out.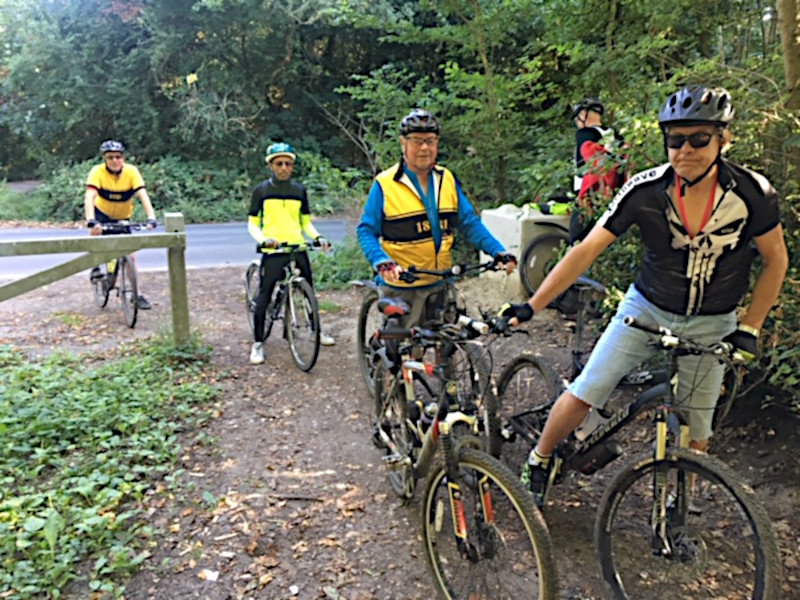 We crossed the M25, headed along the North Downs way, through Gatton Park and down to Merstham. Then it was onward to Bletchingly, past the (still working) sand quarry and up to the top of Hextalls lane where we met up with George who was returning from his Addiscombe ride.
Shortly after Bob, Chrys and Peter R headed off towards Purley leaving Mick, Roger and Pete to check out the ale at The Wattendon Arms.
It was a tough and hilly route particularly at the start. This and the sometimes challenging terrain kept our speed down, but a great time was had by all.
29 miles at 8.5 mph