A Cycling Holiday along the Dordogne River.
David S and Marilyn have just returned from a very interesting cycling holiday in a beautiful, very scenic and historic part of France. They have taken the trouble to send in this illustrated write up of their travels to inspire you!
So thanks David and Marilyn, over to you!
Last week we travelled to the village of Carennac which has stone houses with brown tiled roofs clustered around the ancient priory and is in the heart of the Dordogne Valley. It is is situated on the banks of the Dordogne river in the region of Lot close to the border with Correze. We travelled by Bikeliner – a coach with a bike trailer – from Portsmouth overnight on the ferry to Ouistreham, then all day to Carennac.
On day one we woke up to a temperature of 6 degrees but had only brought summer kit so a bit chilly until we warmed up and reasonably warm in the afternoon. We cycled to St Cere for coffee via the Chateau de Montal then made our way to Bretenoux for lunch by the river, returning to Carennac via the Chateau de Bretenoux. 35 miles and 2150 feet of climbing.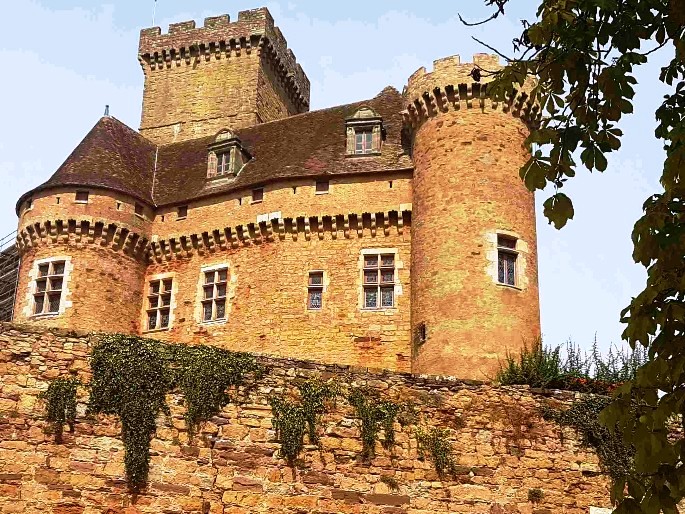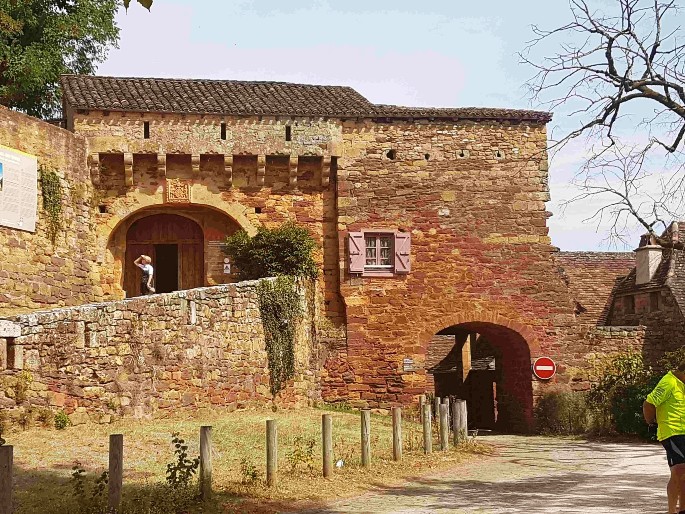 On the second day – only slightly warmer – we cycled to Rocamadour, with its houses clinging to the cliff side with breathtaking views of the gorge below. There were a few long climbs, but well worth it for the wow-factor views. 34 miles, 2680 feet.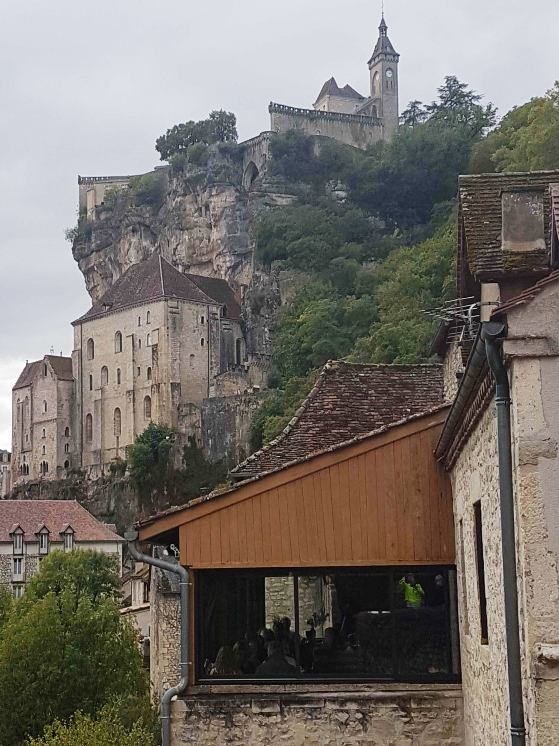 Day 3 we cycled to the hilltop village of Autoire, stopping at Gramat for coffee on the way, then to the Gouffre de Padirac a 75m deep cave where we took an eerie boat trip along a subterranean stream. Its underground caverns are full of extraordinary rock formations. 33 miles, 2600 feet.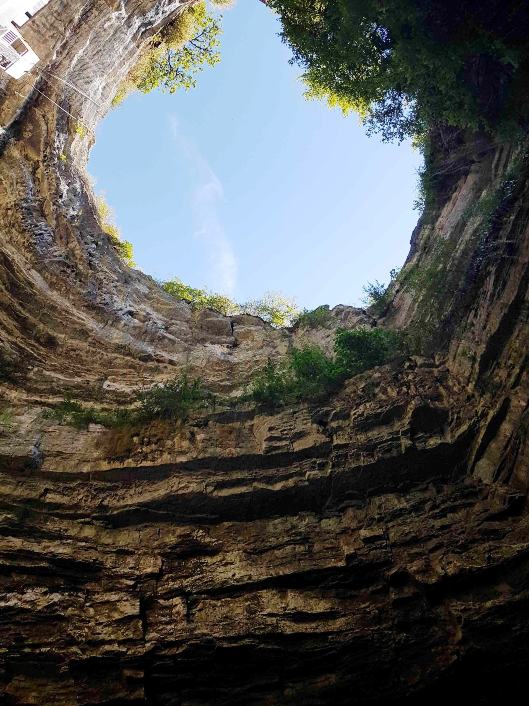 The following day with the weather warming up nicely we cycled to the old town of Collonges la Rouge, where all the old buildings are built with red stone then continued to the medieval town of Martel, known as the town of Seven Towers, returning via Gluges, a tiny village huddling beneath the cliffs, home to the church where Edith Piaf was a member of the congregation. 37 miles, 2,100 feet.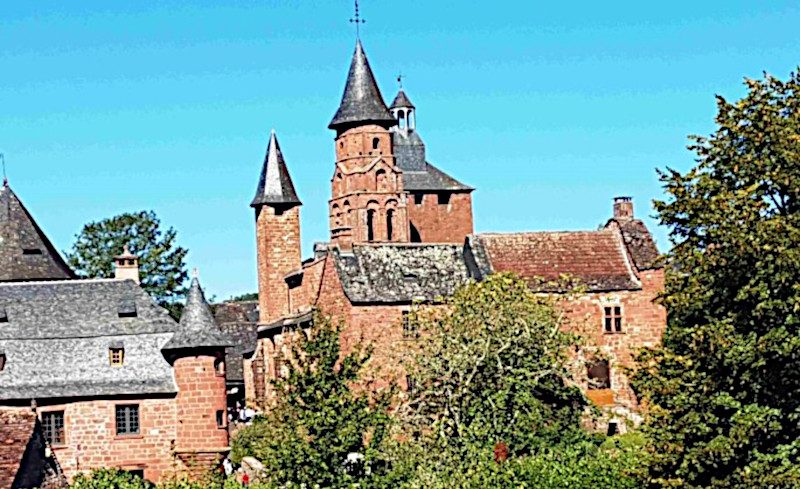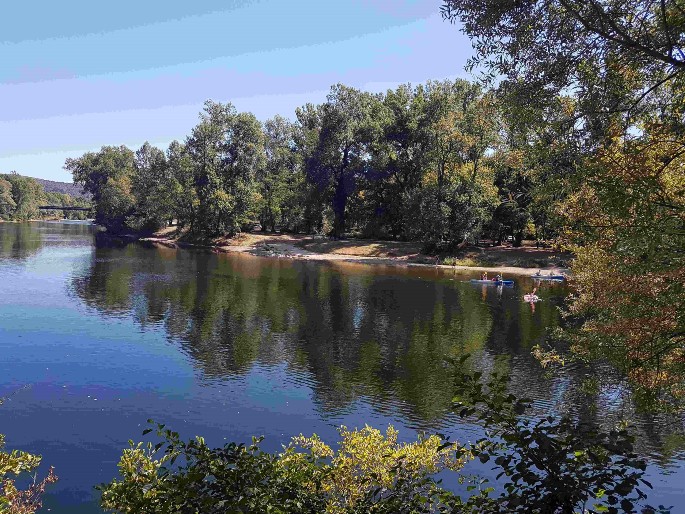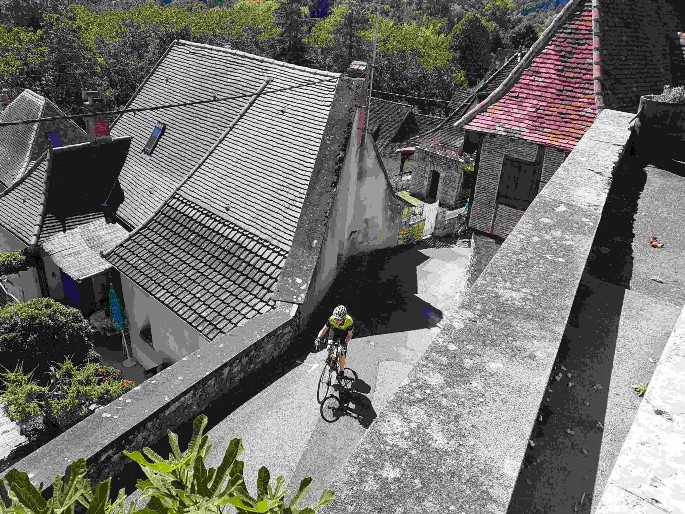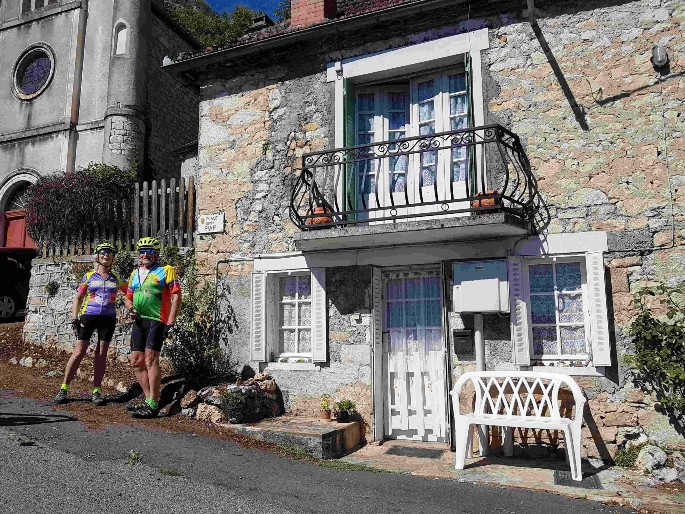 Finally we cycled to Argentat visiting the the dam on the Dordogne river above Argentat before going into the town with the historic riverside. Before the dam was built this was a busy wharf loading & unloading the many boats that plied their trade on the river, now it is a pleasant waterside with many cafes and restaurants. 28 miles, 1000 feet.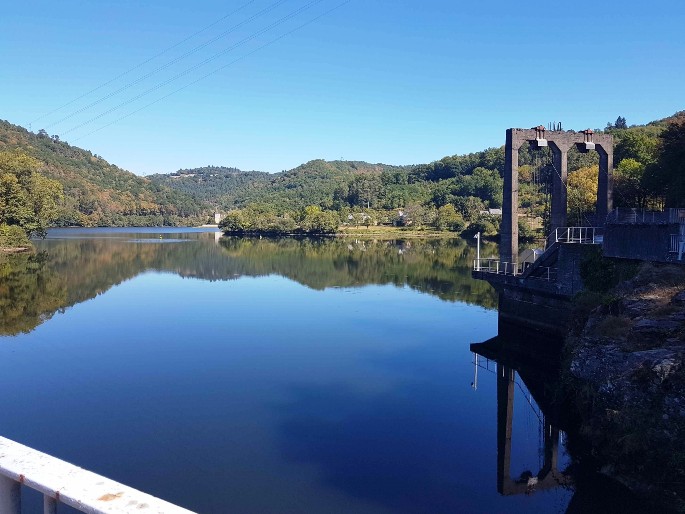 An early start the next day to retrace our steps back to Portsmouth.