Saturday Ride: 13th April 2010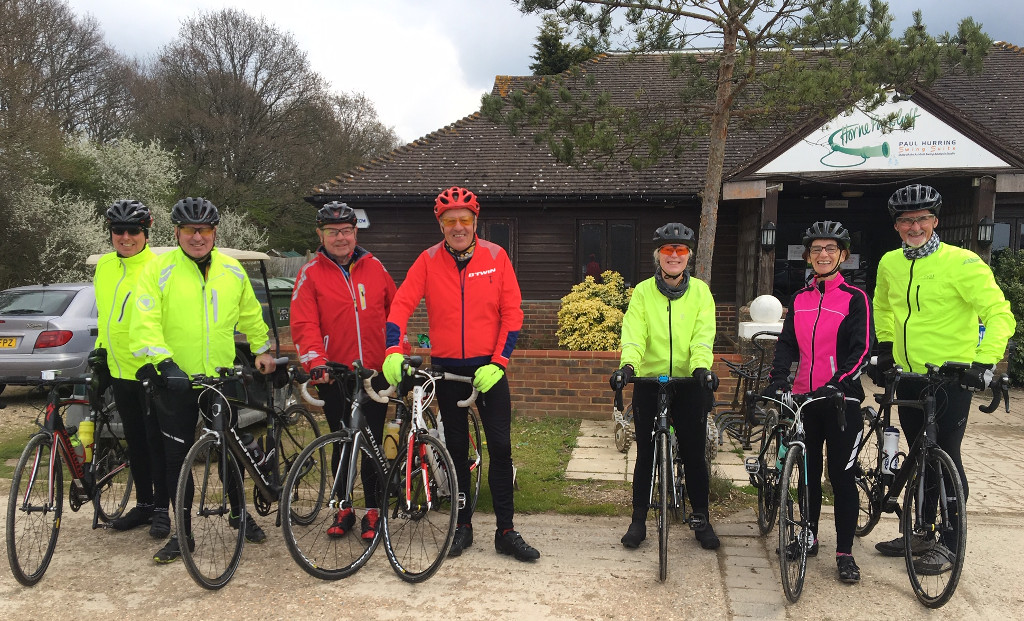 It was back into winter woolies as the day's temperature started off in low single figures. Three of us met at Shurguard, Delmar, Roger and Pete, with plans to meet more on the way at Coulsdon PO and Farthing Down car park. We eventually numbered seven joined by Sue D, Peter R, Ian and Mick.
The route out to Horne Golf club was through Bletchingly, Outwood and Smallfield and the slight but cold following breeze helped us make good time. Service and food at Horne Golf club was as usual excellent and the bacon sandwich comes with a healthy choice of side garnish – salad or chips.
We returned via the regular route of Lingfield, Crowhurst, Flower Farm, Marden Park and the Zig Zag. Only three of us Roger, Pete and Mick made it on to the Wattenden Arms for refreshments and post ride debrief.
39 miles at 11.5mph