Tuesday Ride: 16th April 2019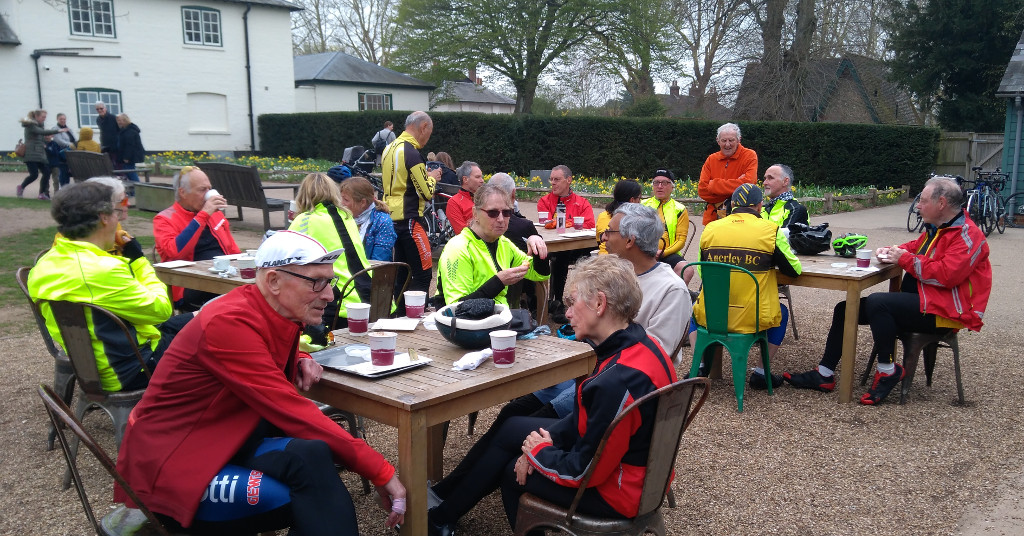 George stood in for Tom V on the 09:30 ride to Polesden Lacey and were still in residence when the 10:00 crew materialised after a tricky crossing of the A24 caused by roadworks at the exit from the Kingswood Estate. Oh and the :5 hill just before Polesden was a challenged I think met by everyone. We seceially welcomed Phil on his first Anerley Ride. Hopefully far from his last.
So we posed for George …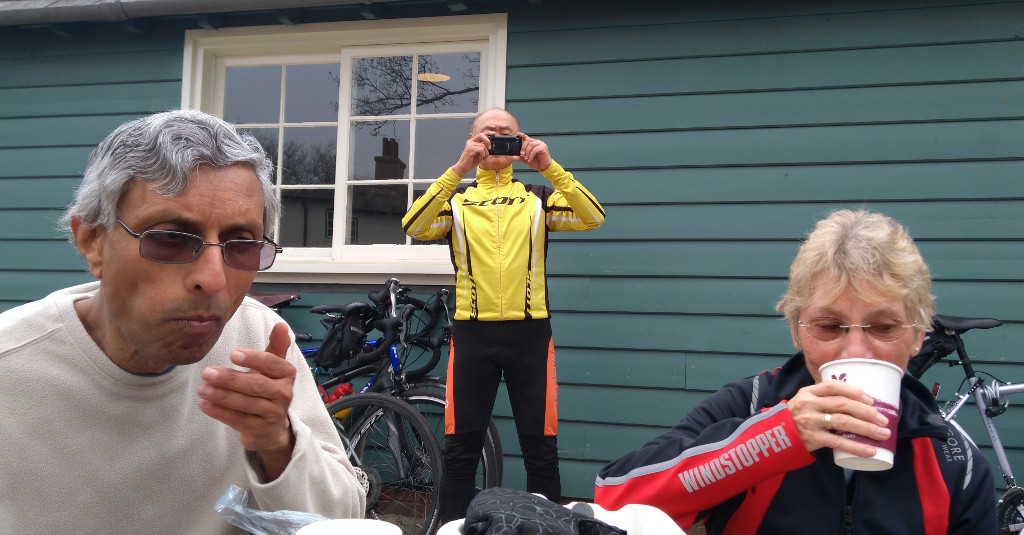 Having come via Little Switzerland the plan was to return via Box Hill. However, at the bottom of the 1:5 your correspondent realised he didn't have his phone. Assuming he had left it at the Cafe he once agiain ascended the 1:5 to find no trace of it.
Little known to him it was in the hands of another rider who had picked it up thinking it was his own. So the return track you see below is not of me but the taker.
Anyway all well that ends well and phone an owner were re-united. Hence you hatrack and the photos.
36.58 miles @ 11.56 mph