Santa Ride: 20th December 2016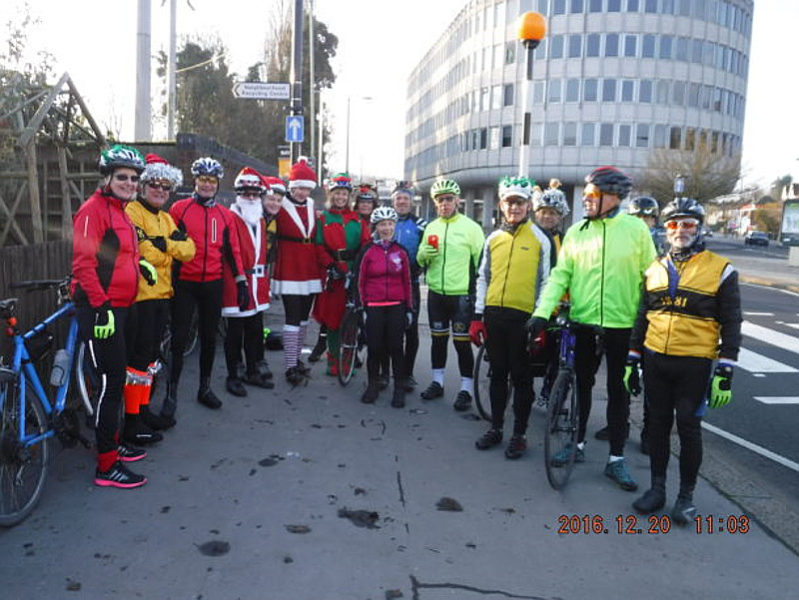 What a great turnout on Tuesday as a huge gang of Santas, elves and reindeer gathered for the ride to Polehill Garden Centre.
23 of us left Shurguard with Elf & safety Tomtom in the front and Brian gathering the lost reindeer and gorgeous Mrs Claus' at the back.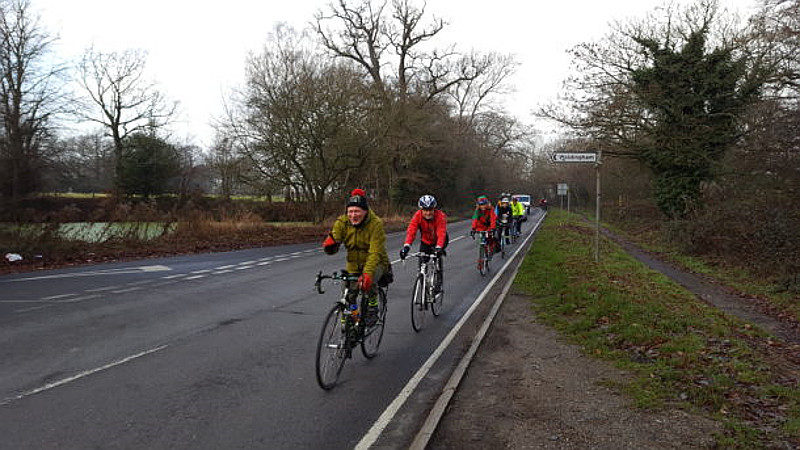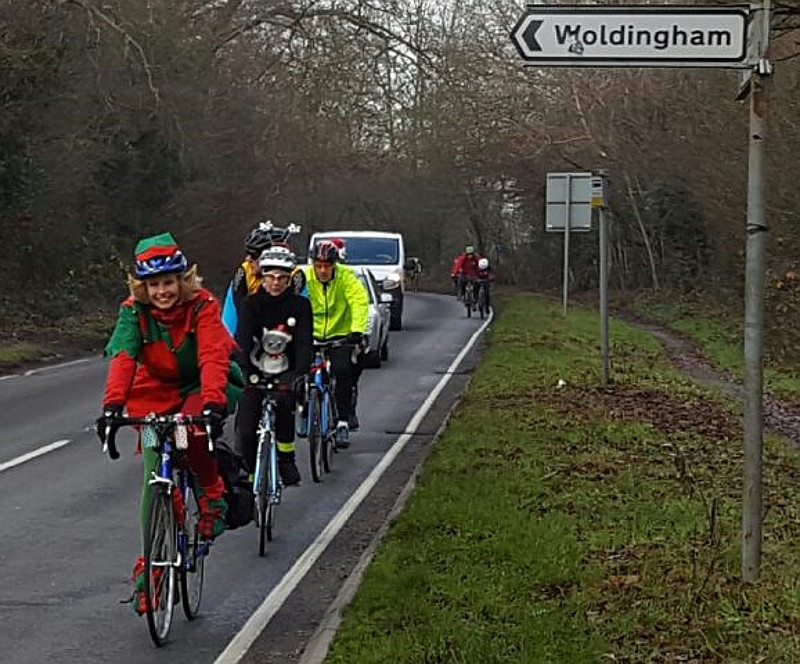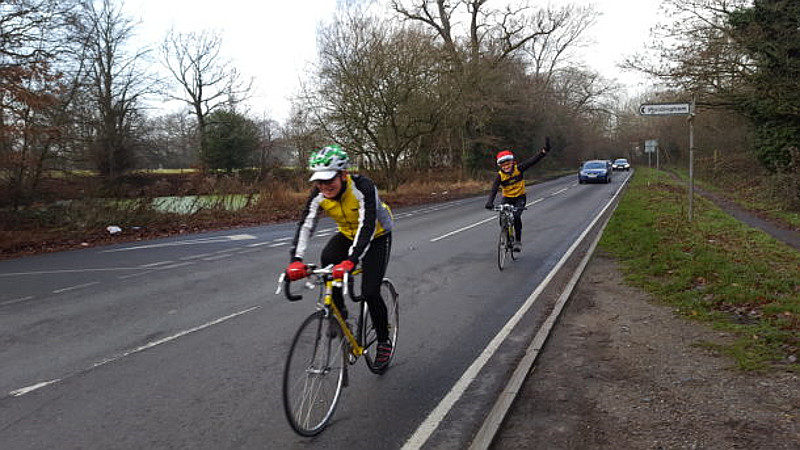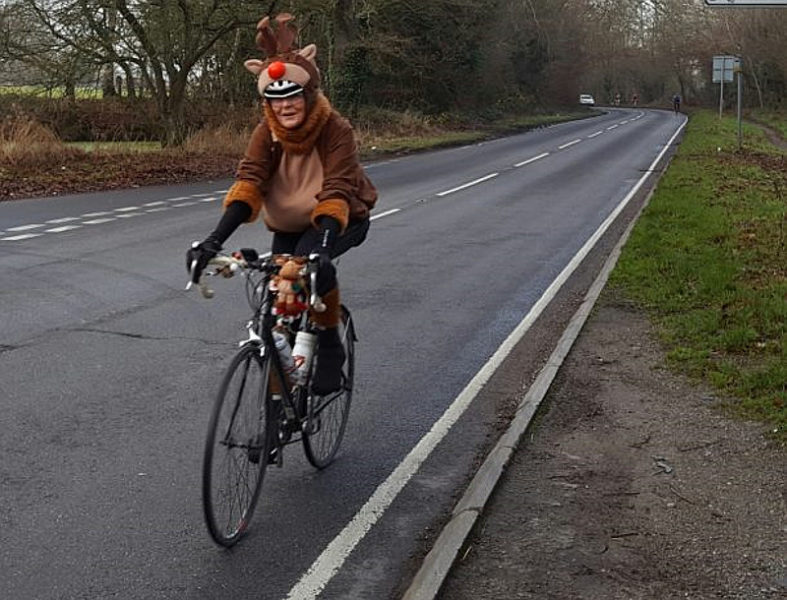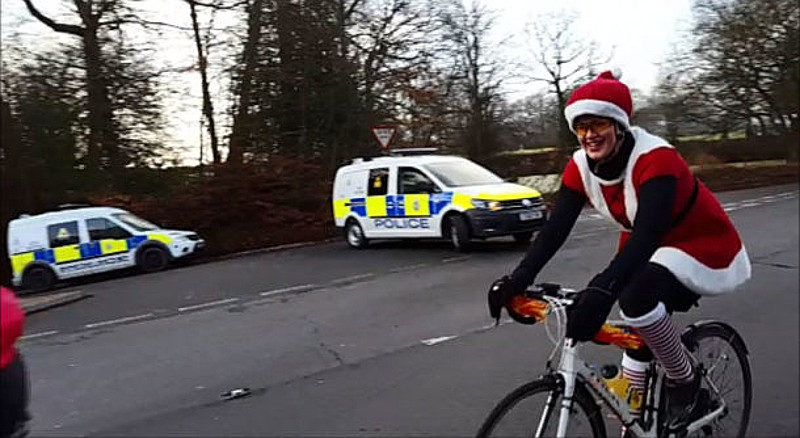 Highlight of the day was when a small group of us lost the tail of the pelaton. Tina, dressed as a sexy Mrs Claus jokingly asked a cyclist heading in the opposite direction if he'd seen her reindeer. He said "Yes, straight ahead and next right!"
It was a hugely enjoyable ride with cars tooting their horns for good reason just this once. It was bitterly cold but all the characters did the club proud.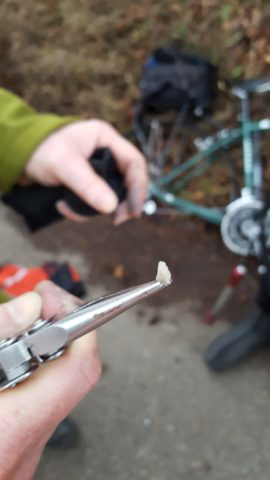 We did split up on the way home with Santa helping to get a nasty piece of gravel out of our chief elf's rear tyre. In the end it was pulled out rather proudly by the happy little fella and Christmas was saved once more.
Let's hope that 2017 brings us all the same good cheer and more of the wonderful spirit that has appeared in the club.