Ride to the Race: London 2012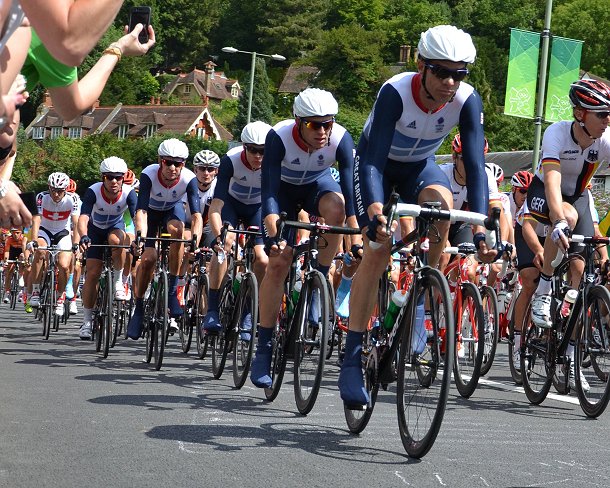 The outstanding disciplined GB Team didn't quite make it on the day. But Anerley BC did!
Five of us set out from Tesco Purley at 8am for a ride to the races. We took a southerly route up Portnalls to avoid the crowds and down Reigate Hill. A portent of what was to come crossed our path at the Railway Crossing. The train was rammed to the gunnels with people heading west for the greatest free show of the day. The Olympic riders doing nine circuits around Box Hill as an interlude on their journey to and from The Mall.
Well before Dorking we saw cars parking up on country lanes disgorging spectators and their bikes. By now the A25 was almost devoid of cars but gathering more and more cyclists. At £20 for a day's parking it proved to be a sensible choice.
Down through Pixham we came out on the A24 roundabout which looked kinda different …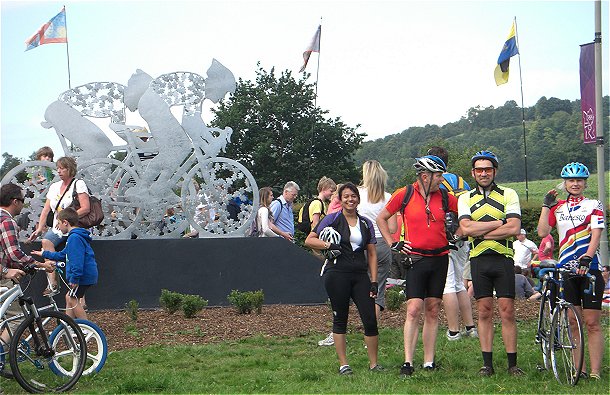 We cycled and walked to find a relatively quiet spot on the verge to sit out the long wait for the riders …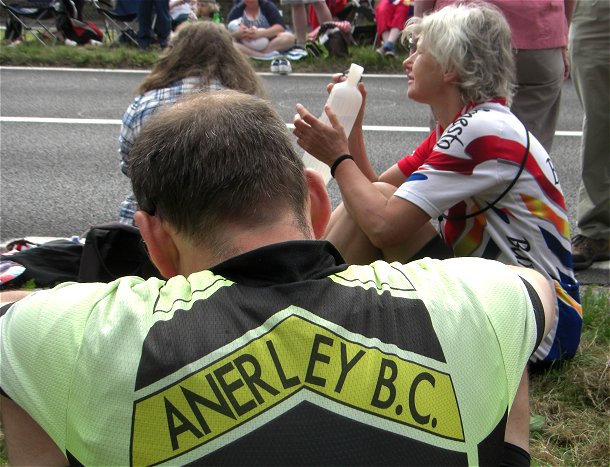 Most people appeared to have arrived by bike – some of which had obviously not seen sunshine for many a year. Hopefully the day may encourage the riders to apply a little oil and use them again real soon.
We were surprised to spot Bradley's brother and sister opposite …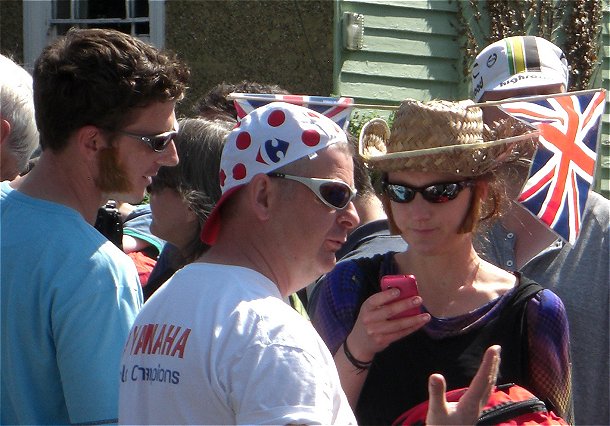 Eventually after a little light lunch the occasional BMW bike or official car whizzed through building to a steady stream and … WHAM … a flash of bodies and that was it!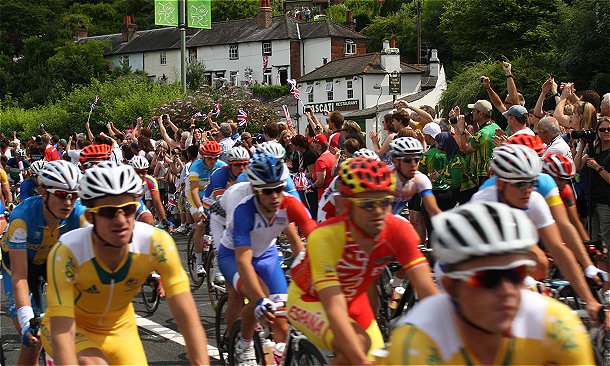 It was only by looking at our pictures that we could work out what we had seen and who could possibly be who. Then 20 minutes later the pattern repeated itself. By the third passage we had got our eye in – terribly impressive SWOOSH and the riders were only a few feet from us. We all got a wind rush.
Six more circuits = 2 more hours. Hmmm would we learn anymore? Perhaps not. So we decided to skip back to London to watch the finish on TV. Well three of us did. The remaining two (guess who?) took a more relaxed route via the Royal Oak in Brockham to watch it there. It was clear the race wasn't going to end well for Mark Cavendish and Bradley Wiggins. That we would have to leave to the girls in general and Lizzie Armitstead in particular who took silver for Britain the following day.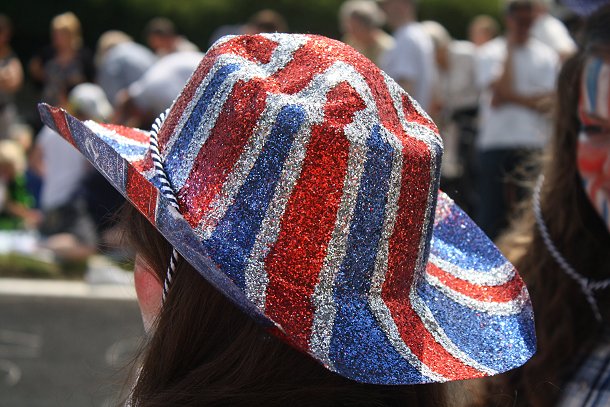 Postscript: Perhaps we had one too many but as we tumbled out of the pub onto the green this peculiar visage stopped us in our tracks. Two bikes welded together in a challenging way. Not one to ride home from the pub perhaps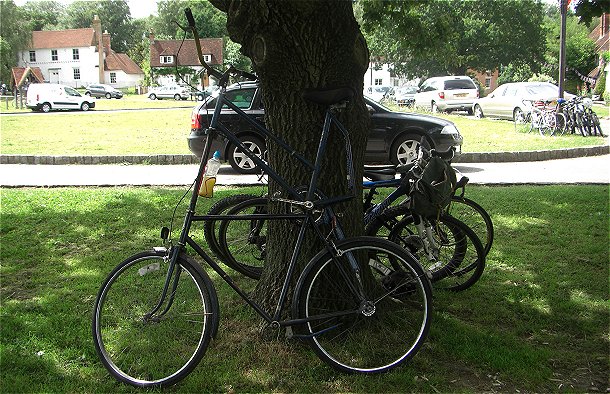 Picture credits to Jeremy, Graham & Stuart.