MARK H OUR RACE SECRETARY REPORTS!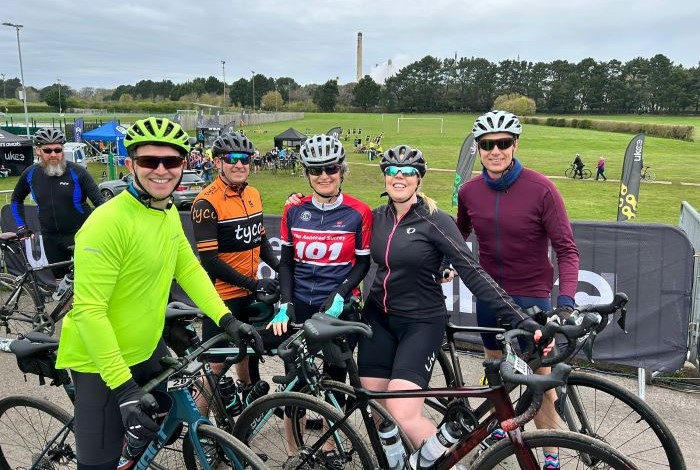 Four club members & two friends of Vivienne Inglis rode the New Forest Classic over the recent weekend of April 15th & 16th. Vivienne had set up a very nice Air B&B for us on Friday & Saturday nights.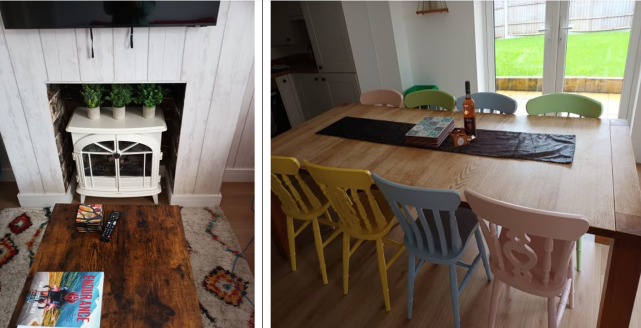 I arrived early Friday & having discovered Uber eats didn't deliver to Sway in the New Forest I had to make a trip to Brockenhurst for my usual Friday night fish supper. Imagine my surprise to find the chippy was next door to one of my favourite British motorcycle brands – Royal Enfield "made like a gun. " – Who remembers the Royal Enfield Bullet? Sadly like all Royal Enfields, now made in India.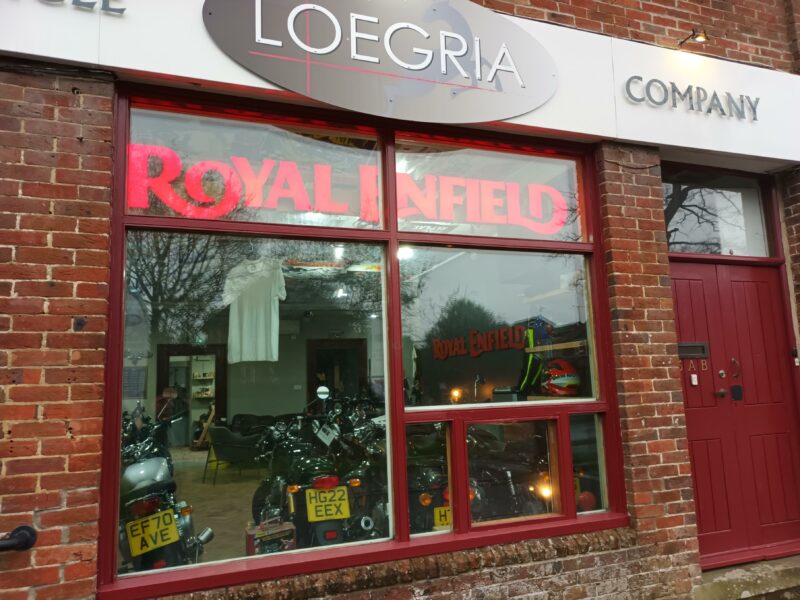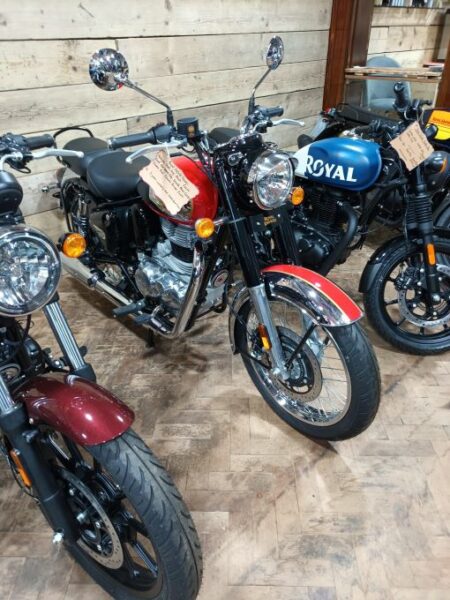 Alison & Vivienne arrived later on Friday night & had a meal in the local pub the Hare & Hounds.
I was up with the larks about 7am on the Saturday morning, had breakfast & then set off for the start of the first day's Classic event. The report on my ride in this event is a separate item, see https://anerleybc.org/new-forest-classic-day-1/
So now I will fast forward to the main events on Sunday, at which I spectated, and Viv & Co competed.
​Aaron, Lewis, Vivienne & Alison were all up early on Sunday & after breakfast set off for the start at Gang Warily. I had a nice lay in & after breakfast of sausage, egg & beans I cleaned the washing up from the dish washer & packed up to go home. I then decided instead that I would go to Boulderwood to see if I could get some photos of the others at the top of the climb. I arrived at 10am & waited. After half an hour as I watched the stream of riders go by, at the last minute I noticed Alison & Vivienne. I just managed to get one photo of them as they passed over the cattle grid. But I totally missed Aaron & Lewis who passed by just before them.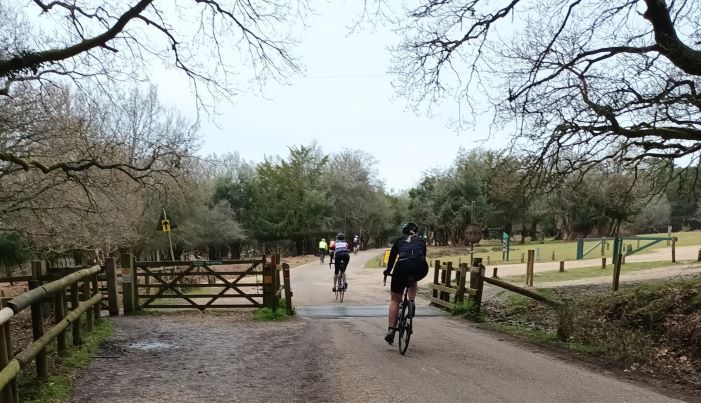 I then drove on towards Red Shoot, passing Vivienne & Alison on the next climb. And later I stopped the car just in time to see Alison pass by.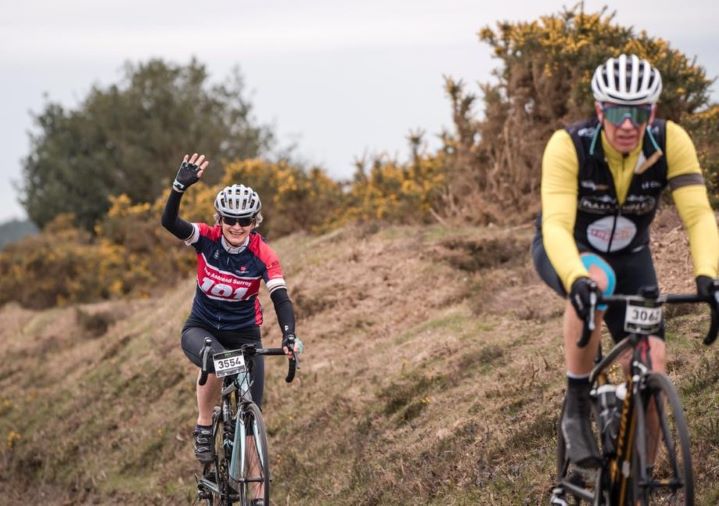 I waited, but no sign of Vivienne after 10 minutes. Viv had turned off onto the long route with Aaron & Lewis. So off to the feed stop I went but didn't see Alison.
The feed stop was at Beaulieu and I managed to get a photo of Viv and her friend Lewis as they rode through the lovely old village.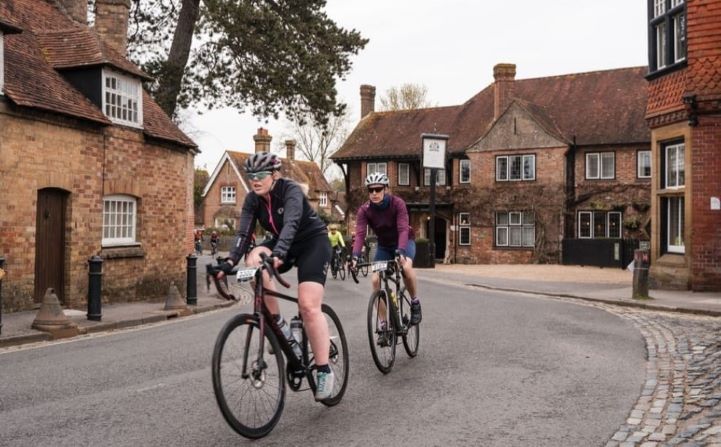 I had a long wait for the riders to finish the event, so I went into the Liberty Owl & Reptile Centre to have a look. It really was good! After which I went to the finish area to see how our riders had got on. We had a whats app group for the event so I found out later, the riders' times.
Riders times for the long route, are shown below. All these are moving times without stops added.
Aaron 5 hours 18.20 14.8mph on his first sportive.
Vivienne 5hours 28.11 14.4 mph
It also turned out that our Club member, Shak, had been riding the long route too, his time being 5 hours 13.33 15mph.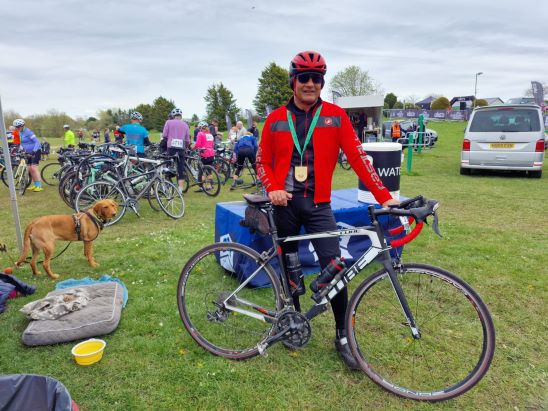 And not forgetting Alison who rode the the middle-distance route, in a very commendable time of 4hours 20 minutes.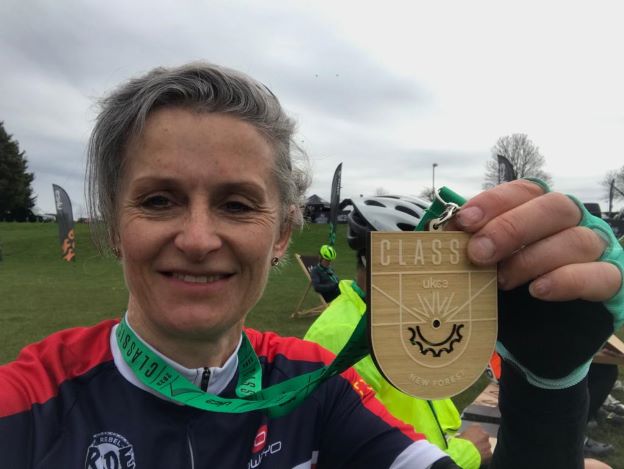 Mark.
Editor's Note – and don't forget to read Mark's very competitive ride in the Saturday Classic, at https://anerleybc.org/new-forest-classic-day-1/